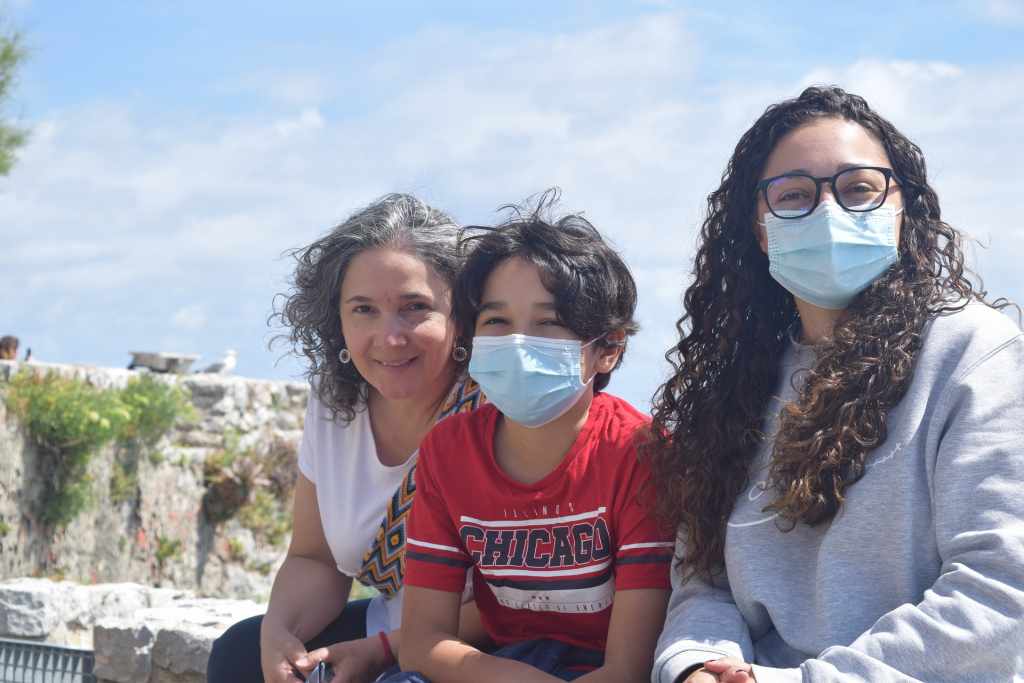 When you are a kid, celebrating a birthday is a big deal. It is hard for parents to convince them not to party with their friends and relatives due to COVID. To make the kids happy, we have some social distancing birthday ideas to share.
You can throw a huge surprise to your kids by celebrating their birthdays and also follow social distancing norms. Here in this content, we will share some thrilling ideas that will help you celebrate a birthday party.
Whether you are celebrating a birthday plan for your friend or family members, you can make their day extra special by following the below-discussed rules. The COVID birthday ideas include the ideas to make your special day more lavish by throwing a virtual party.
How do you celebrate a quarantine birthday?
Before celebrating your birthday, make sure to celebrate between a virtual party or an outdoor party. Maintaining the social distancing rule is always good at this time, but you can't lock yourself at home on special days.
If you are bored at your home on this birthday, then this is the time to get up and celebrate the virtual birthday party with the same bang! Throwing an outdoor party or a virtual party depends upon various factors like whom you want to invite, where you live, and how comfortable you are. If you love to socialize with people, then throwing an outdoor party is a must.
Before adding any creativity, make sure that you plan a birthday differently for a kid than an adult.
To celebrate the birthday party of kids, you can add some fun activities. But to celebrate the birthdays of an adult, you have to put in some extra effort.
There are different ways to celebrate a birthday in Covid by taking all the precautions. To make your party amazing and cool, you need to add some fun elements.
Host a birthday party where you can gather few closed ones. At this time, everyone is hesitating for the social gathering, and therefore this is where the virtual gathering makes an entry.
To protect yourself from the deadly Corona, you need to follow social distancing, not social isolation.
If your kids are eagerly waiting to celebrate their birthdays with their close ones, then here we give some amazing virtual birthday celebration ideas.
Safety Guidelines for Hosting a Birthday Party during COVID
Before arranging any birthday party, you should know the safety guidelines for hosting a birthday party. You should follow the guidelines declared by CDC:
Wear your mask and other face covers to keep yourself safe
Maintain the gap between people to maintain the physical distance
Everyone should wash their hands frequently
All the surfaces, cabins, and other tables and surrounding areas should be disinfected after the party is over
In most of the areas gathering of 50 people in a place is allowed
You can also mark in chalk to make sure that everyone is aware of this
Make sure everyone has hand sanitizers with them
You should arrange more than two trash bags or garbage to throw the bottles, plates, snacks, plastics, and many more
If you allow your guests to use your personal washrooms, you should keep all the essential things out there
You should have paper hand towels, cloths, and hand wash
There is no such proof that proves coronavirus is spreading through baked goods, but still, if possible, you can bake the cake at your home.
Wash your hands regularly while preparing the foods for your guests
Keep your home clean so that everyone can feel comfortable in their own zone.
By following the above safety procedures, you can make your party successful.
Ideas to celebrate a social distant birthday party
Many parents still feel uncomfortable allowing their kids to gather with the other ones, which is not a big deal.
As a parent, you can search for some other ideas to make your kid feel special. Here we define the best social distancing birthday ideas that make your celebration unique from others.
You can celebrate a birthday by throwing a virtual celebration or social distancing birthday ideas.
To celebrate the virtual birthday, you need to first decide on a theme and then go with the below options.
Host a backyard party
By following the above safety parameters, you can host the party at your home. You can throw a party in the backyard of your house by following the social gathering rules.
Like you can set some stalls outside your home and distribute the food items to your guests. You can set some buckets full with some mouthwatering goodies to enjoy.
Besides that, you can add some fun activities like a water balloon competition and all.
A drive-in movie plan
The drive-in movie theaters are widely popular all around the world for the last few years. Families can arrange a party inside the car.
You can also add a projector or a white sheet to create a setup for your own outdoor movie plan. This is the best way to spend some quality time with your friends and families.
Plan a distance party
If you want to celebrate a birthday by following all the safety rules, why don't you throw the distance party? Yes, you can set up a table for gifts and other goodies bags in the distance.
In this way, the guests can pick and drop the stuff without touching each other. Another way to celebrate your birthday is to drive to the apartments of your friends and colleagues to bring the best wishes and pick your gifts.
Schedule a video chat party
If you are bored at your home, then you can throw a party through video call. This is the best way to set a get-together plan.
You can invite your friends and colleagues through video calls like zoom, face time, and many other applications.
They will present at a certain time and sing a song for you about why you want to blow your candles alone when you have a group of friends and families.
Let them allow you to watch you when you cut your cake. You can also record the video and send it to the people who are not there to join you. To add some fun elements to this, you can use different visual filters and voice effects.
Technology is emerging every day, and it makes things possible with just one tap. You can transform your boring birthday into the excited one when you have the perfect applications.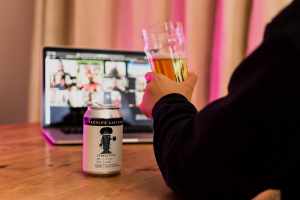 Host a virtual game night
Virtual gatherings can be more exciting when you add some fun and exciting elements to them. The kids can play games together virtually.
You can arrange a Dubsmash game, UNO, Bingo, Scrabble, and many more. There are many more online games, too, where you can join the game with a birthday girl/boy.
You can also challenge the kids to solve a puzzle virtually and send the gifts through a courier who wins the game. These are an appropriate way to celebrate the birthday of kids as well as an adult.
Livestream a performance
If you are already ready to throw a party virtually, then set a live stream performance too. According to some people, virtual birthday ideas are the worst.
So, to change their thinking, you need to arrange a Livestream performance too. You can also ask a magician to show some magic live. You can add whatever you want as per the choice of your guest.
Invite for a virtual theater
If you want to turn your boring birthday into an interesting one, you need to invite your friends to the virtual theater. Invite your buddies and ask them to join you to watch a show.
Some many applications and sites allow you to create a room where your kids can watch videos. Here you can listen to music, watch more than 100 movies and chat with your friends. It also allows you to use a webcam through video conferencing.
Plan a Special Day at Home
If you want to keep your birthday party simple and sober, then you can make it simple.
There are many ways to keep things special at your home. You can set a tent in the backyard and camp put a night.
Make your favorite dessert and enjoy it at your home. Set an online trip for the zoo, and this is way better than sticking yourself inside a home.
Order from restaurants
You can also order food from the restaurant. You can also order the food and drink that your kid loves the most. But before ordering any food, check whether the company takes precautions or not.
Make a hug glove party
This might be another way to celebrate your party. This DIY birthday idea is widely getting popular in some places.
You can create this DIY with the plastic trap and some heavy-duty tape and functions. In this way, you can shake hands and hug each other without touching each other physically.
Go camping
For the outdoor party, you can set up a camping party. You can plan to celebrate your birthdays with nature and a campfire.
Get up and bring your tents and necessary things to throw a party in a natural place. This is another way to celebrate a birthday by following all the precautions and social distancing.
Flower bomb them
When you are in doubt, then you can try something unique with flowers. No doubt flowers are the way to create happiness in your face.
Flower bombing is another way to make a party blissful. During quarantine, it holds so many surprises.
You can drop as many flowers as you can afford. Try to give them a bunch of flowers, or you can keep them outside of their home. You can pick some bright and colorful blooms.
Have some snacks
To celebrate your birthday with lots of fun, you can bring your favorite snacks and pizza. Send your friends too, and then throw a party so that everyone can enjoy it through the Zoom video call.
To make it more interesting, you can add some creative stuff to this. Why do you want to celebrate your birthday alone when you have so many options for social distancing birthday ideas. Pick any one of the options and start your day with fun!
Are you ready to celebrate your quarantine birthday?
Celebrating your child's birthday in covid is a tedious task, but you need to do this to make them happy.
If you are finding ways to celebrate your birthday, then this article on social distancing birthday ideas could help you in the future. You can take some ideas from this and modify them as per your mind.
You can be creative as you can. This is the best way to celebrate the birthday of the little ones.
In this time, everything that matters is a social distancing between people. You can celebrate the birthday with the same happiness when you have the right way to do it.
Final Thoughts
We don't have any idea about what the next days will bring for us. So, to keep your memories forever, you need to celebrate every special day with the same happiness and joy. Birthdays, anniversaries, and special days are only the days that bring all people together.
A little creativity is always needed to make the days special with less stuff. You can make your days extra special even your guests are not present in front of you personally but virtually by following social distancing birthday ideas.