The man that requires no special introduction in Indian cinema is Amitabh Bachhan. He is not only famous in India but is the icon that represents Bollywood to the world. Everyone in India and abroad wants to know about Amitabh Bachhan net worth, his early life, his struggles, and more. So, this article is going to cover all the minute details about this extraordinary Bollywood hero. Read on to know everything about this icon.
Introducing Amitabh Bachhan
Amitabh Bachhan was known for his remarkable acting skills in Bollywood. From the early seventies, Amitabh Bachhan has offered the world many beautiful films. The fantastic versatile acting skills and stunning voice makes him different from others. Mr. Bachhan is also known as the name of Big-B in this field. Amitabh Bachhan is a successful actor and producer. Also, he is famous in India, but his effort is very much appreciated throughout the world.
The actor was born in Allahabad in 1942. His father, Harivansh Rai Bachhan, was a Hindi poet by profession. Amitabh Bachhan finished his early education and graduated from Allahabad's famous Boy's High School and College. He was rejected from the All India Radio station as a voice newsreader and the Prithvi theaters, owned by the famous Prithvi Raj Kapoor. After that, he joined a theater group in Kolkata to fulfill his dream of acting. Like an ordinary person, Amitabh Bachhan was also struggled a lot in his early life to achieve his dream; in his beginning journey, Mr. Bachhan's mother plays a significant influencer role.
Personal and film life of Amitabh Bachhan
In the year 1969, Amitabh Bachhan makes his debut in the film industry for voice narration. Bhuvan Shome was the film in which he makes his debut. After that, in the movie called Saat Hindustani, he made his debut as an actor. In 1971 his acting career took a significant turn through the film called Anand. And after that, he never looked back in his profession. However, he had to face some bad times in his profession for a long time. It is estimated to be from  1989 to 1999.
Like his professional life, Mr. Bachhan also has a perfect family. In the year 1973, he married Jaya Bhaduri, who is also known for her famous acting. Abhishek and Shweta are the two children of Bachhan's. Amitabh Bachhan's son Abhishek is pursuing his career in the Bollywood industry as an actor. Bachhan's daughter Shweta put herself in some different occupations besides acting like her other family members. Another famous female actor in modern times is Aishwarya Rai, who married Abhishek Bachhan. And they have a sweet, beautiful daughter named Aaradhya. You can easily say that superstar Amitabh Bachhan's family also consists of lots of stars.
Amitabh Bachhan's filmography
Amitabh Bachhan is famous for his extraordinary acting skills. Apart from acting, he is also a producer, playback singer, and a great television show anchor. He was paid as an average actor in the early years. But after that, Mr. Bachhan has done some blockbuster hit movies. As a result, he started his success journey as an actor, and now Amitabh Bachhan net worth turns out to a significant figure of 400 million. As an actor, he is so versatile who can fit in any character such as drama, comedy, action, thrill, love, and documentary. However, his body structure and voice always fit well in action and thriller movies. Most of Bachhan's hit films are widely appreciated by the viewers and belong to the thriller and action genres.
As an actor, Big-B is famous worldwide. But besides acting, he is a well-known host in television shows. KBC (Kaun Banega Crorepati) is one of India's most popular TV shows hosted by Amitabh Bachhan. Also, we have seen him in some of the very famous TV shows like Big Boss 3, Desi Rascals, and Tarka Mehta Ka Ooltah Chashmah as a special appearance. Due to his excellent acting skills, TV shows, and voice, he is popular among audiences of all ages. Due to this, his brand value was also increased as a well-known celebrity of Bollywood.
Famous movies by Amitabh Bachhan
Some of the most famous films of Mr. Amitabh Bachhan are given below:
Saat Hindustani
Bombay Talkie
Anand
Sanjog
Zanjeer
Abhimaan
Namak Haraam
Deewaar
Zameer
Kasme Vaade
Don
Kaala Patthar
Natwarlal
Suhaag
Dostana
Shaan
Ram Balram
Yaarana
Anusandhan
Naseeb
Chashme Buddoor
Lawyers
Silsila
Kaalia
State Pe Satta
Namak Halaal
Andha Kanoon
Sharaabi
Coolie
Aakhree Raasta
Agneepath
Bade Miyan Chote Miyan
Sooryavansham
Biwi No.1
Mohabbatein
Veer-Zaara
Sarkar
Baabul
Bhoothnath
Sarkar Raj
Paa
Satyagraha
Shamitabh
Piku
Wazir
Pink
102 Not Out
Badla
Ghoomketu
Gulabo Sitabo
These are some most popular films of Mr. Bachhan. However, he has done more than 300 movies as an actor, supporting actor, and a special appearance in his entire acting career till today.
Amitabh Bachhan's production house
As an actor, Amitabh Bachhan is very successful in the Indian film industry. Also, the famous actor has a well-established production house. In the year 1996, Big-B started his production house called Amitabh Bachhan Corporation, through which he offered us a super hit movie Tere Mere Sapna in the same year. A good amount of profit comes every year from his production company. And in this way, the Amitabh Bachhan net worth is increasing year by year.
Not only as a successful actor but also the journey of Mr. Bachhan's production work was very successful. However, some of the movies did not do well in the box office, but most of the films of Amitabh Bachhan Corporation are successful in Bollywood. A list of the movies of Mr. Bachhan's production is given below:
Gulabi
Tere Mere Sapne
Yuvathurki
Mrityudata
Ullaasam
Saat Rang Ke Sapne
Major Saab
Aks
Viruddh – Family Comes First
Antarmahal
Family
Paa
Visit
Bbuddah Hoga Terra Baap
Saptapadii
Shamitabh
All the above movies of Amitabh Bachhan Corporation contribute to Amitabh Bachhan net worth.
Amitabh Bachhan net worth
Big B's hard work and dedication in his working field are appreciable, and as a result, Amitabh Bachhan net worth 2020 and 2021 is 400 million. Amitabh Bachhan was done some marvelous documentaries and different music videos as well.
Throughout his entire journey in Bollywood, he contributes a lot to Indian cinema. As a multitasking superstar, Amitabh Bachhan net worth is immense in numbers, and you can easily compare it with some of the greatest actors in the world.
Nowadays, he was the most paid actor for brand promotion. He charges approximately 5 to 6 crores for an advertisement, according to the sources.
Besides, his stardom is very famous on social media platforms, making it easier for him to promote any brand and grow his wealth. Through all these earnings, Amitabh Bachhan net worth is becoming high in comparison to other superstars in the world.
Assets owned by Amitabh Bachhan
Here is a list of assets that Big B owns:
Amitabh Bachhan houses
Bollywood's superstar Amitabh Bachhan's living house is a royal one. Every day several fans come to see the house of the superstar. Along with Mr. Bachhan, four top superstars of Bollywood live in his house, namely, son Abhishek Bachhan, wife Jaya Bachhan, and daughter-in-law Aishwarya Rai Bachhan.
Mr. Bachhan has five bungalows along with his current living house in Mumbai. All the bungalows of Mr. Bachhan's are situated in Juhu, Mumbai. Let us check out two of them below:
Pratiksha
Pratiksha is the first house of Amitabh Bachhan. He lived there for nearly 40 years with his father, mother, wife, and children since his early career. After that, Bachhans moved on to the next house of them called Jalsa.
The Jalsa
The well-known director Ramesh Sippy gifted his Jalsa bungalow as a reward to Amitabh for the exceptional acting in Satte Pe Satta. This double-storied large 10,125 sq ft bungalow has attractive looks.
The Jalsa bungalow is decorated in a royal way where the Bachhan's are currently living. Mr. Bachhan and his family greet their fans every Sunday evening from this bungalow. Mr. Bachhan's first house Pratiksha is only one kilometer away from his current residence Jalsa. Mr. Bachhan also has an excellent office building called Janak, and this is now the Bachhan family gym. Apart from these two bungalows Amitabh Bachhan have two more houses in Juhu.
Amitabh Bachhan cars
Amitabh Bachhan net worth contains some extraordinary cars like Mercedes, Rolls Royce, Lexus, and other imported cars.  However, let us check out some of his favorite cars below:
Mercedes Benz V-Class
Talking about the car collection list of Mr. Bachhan, the Mercedes Benz V-Class was one of the most preferred sedans he has. This premium car costs Rs. 81.90 lakhs for the top model. One can easily turn out the second seat into an office cabinet, which is the specialty of this vehicle.
Rolls Royce Phantom
Rolls Royce Phantom is standing at the second position of Mr. Bachhan's car collection list. One of our industry's greatest directors, Vidhu Vinod Chopra, had gifted this excellent car to Amitabh Bachhan.
3.5 Cr. was the cost of this luxury car, and in the same way, it delivers its power and an eye-catching look. According to the sources, it is confirmed that Big-B had sold the car in 2019.
Lexus LX 570
The Lexus LX 570 is another beauty in Mr. Bachhan's car collection list. The cost of the car stands at about 2.32 Cr. rupees, and also it was recorded as the most potent Lexus in India.
Bentley Continental GT
Bentley Continental GT is one of the next luxurious beauty owned by both the senior and junior Bachhan's. The cost of the car stands around 4Cr.
Mercedes Benz SL500
Most of the celebrities own the beautiful Mercedes Benz SL500. Amitabh Bachhan also had the top variant of Mercedes Benz SL500. This car is on his favorite list among all the Benz.
Mini Cooper S
Mr. Bachhan also has a beautiful Mini Cooper S on his car list. Amitabh Bachhan has often used this small power-packed beautiful car for his city transportation purpose. Due to its sweet and small design, many people thought it was for his granddaughter, but later on, it noted that Mr. Bachhan had traveled this beauty many times.
These five cars are spotted at the top phase when discussing Amitabh Bachhan net worth. Besides all these, there are many basic and advanced cars available in Bachhan's family garage.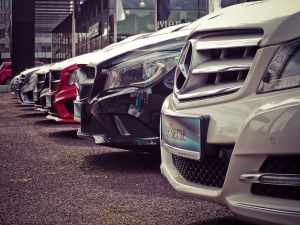 Other assets of Amitabh Bachhan
Amitabh Bachhan and his family members individually and also jointly own many lands and properties throughout the country. In Lucknow, Bhopal, and Barabanki, the Bachhans have many agricultural lands worth Rs. 11 crores.
Mr. and Ms. Bachhan jointly own non-commercial lands in different places such as Noida, Ahmedabad, Mumbai, Pune, and Gandhinagar. And the total cost of these properties stands around 114 crores. You can also add these properties to Amitabh Bachhan net worth.
Final Thoughts
Amitabh Bachhan was an average actor in his starting days. After having many rejections in his early career, he did not divert from his goal. Thus, becoming the most incredible face of the Indian acting industry. Like all the other great actors, he has also seen some hard times in his career. He also met with a major accident during one of his movie shootings.
Despite all of these troubles, Mr. Bachhan returned with more prominence. As we mentioned earlier, his mother was a significant influencer for his career, and later on, Big-B has received lots of support from his wife. His family members will always support him, and also, the fans throughout the world play a significant role in making him what he is today. Amitabh Bachhan's net worth has been compared with all the other big actors in the world.
Amitabh Bachhan is an exceptional face in the Bollywood industry and has won over several fan's hearts with his incredible acting skills. Mr. Bachhan has made a royal presence in the acting industry, and he is looked upon by several aspiring actors as an inspiration.
Any Ideas / Suggestions About This Topic