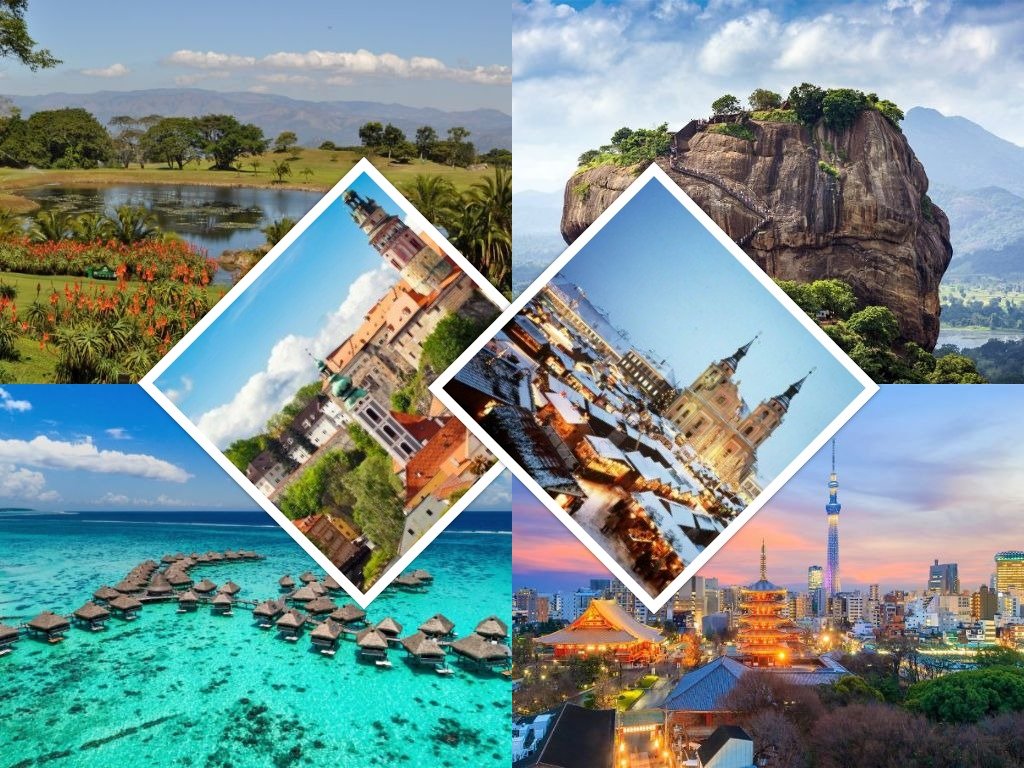 Although there are several destinations where you can get some inspirations, not all of them are reliable. When it comes to traveling planning ahead is very important. Thankfully, with the coming of the internet, you can now plan your next journey from the comfort of your sofa. If you are looking for some of the best travel destinations here are the countries to visit. These countries are not only affordably priced but also easily accessible hence should not be missed.
Sri Lanka
With wildlife-rich jungles, golden beaches, mist-shrouded mountains, and rolling tea plantations, Sri Lanka is just a fantastic country. Also, the view from Adam's peak, the country's fourth highest peak is just stunning. Depending on your fitness level, you can hike this world heritage site within only 6 hours. What's more, you can swim in the ocean with Blue Whale, the world's largest animal
Japan
As a destination that's hailed and adored by many people, Japan is not only full of exciting activities but also a fascinating history that you can delve into. While in Japan, you can visit historical sites, beautiful landmarks, and other cultural spots.  When it comes to safety, you can comfortably stroll along the streets knowing that Japan is among the safest countries in the world. Since the locals are incredibly welcoming and respectful, you can feel at ease wandering through the streets even at night.
Germany
Germany is an attractive destination for worlds traveling owing to its top hiking spots, beautiful coastlines, and perfect postcard villages. It's also full of quirky attractions and unique museums. Plus there is nothing that can beat the sizzling sausages and the sweet-smelling gingerbread available there.
Fiji
Fiji boasts of a collection of over 300 islands. Since it's only a short distance from Australia's east coast, it will provide you with an amazing cultural experience, astounding natural beauty, and other water activities. It's, therefore, a country that you cannot miss in your bucket list. From soothing detoxifying natural pools to hot springs and tropical golf courses, Fiji has almost everything. If you love warm sunny beaches and beautiful views, then Fiji should be among your top travel destinations.
Zimbabwe
Although Zimbabwe is among the most underrated South African countries, it has so many gems that are just waiting to be explored. It's also home to four main world heritage sites namely Victoria Falls, the Great Zimbabwe Ruins, Kama Ruins, and Mana Pools National Park. As an adventure enthusiast, you will be thrilled by the prospect of canoeing in the Zambezi River and white water rafting. Its diverse landscape will also offer you many awesome photo taking opportunities.
Czech Republic
If the great tasting beer, spectacular castles, and unique cultural and historic sites aren't enough to convince you then there is nothing that you'll ever enjoy. Located in central Europe, the Czech Republic offers one of the best transport links throughout Europe. More so, with its capital city Prague, you will definitely be struck by its charm and beauty. Besides, it has lush green vineyards, Bohemian Spars and other diverse things that you can enjoy.
Whether you want to explore the ancient ruins, relax on the beach or hike with your partner, these countries got your covered. Make sure you add them to your travel destination list. You can rest assured that you'll have the best time of your life.