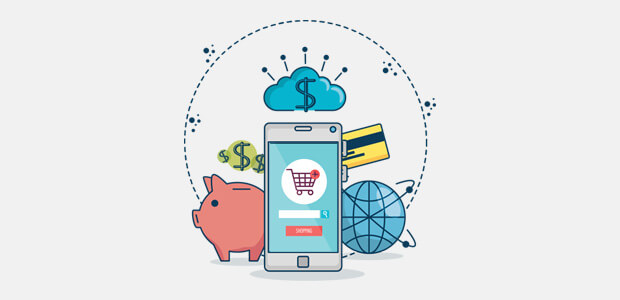 Now more than ever, we turn to the Internet for anything and everything we need, including products we use on a day-to-day basis. This is why e-commerce as an industry has seen massive growth over the past years, with sales estimated to exceed $4 trillion as soon as this year. The power and potential of this trade are evident, which is why it's no surprise many are trying to grab a piece of the pie. But to compete with the big boys such as Amazon and eBay, an e-commerce website has to be strong and effective.
Here are some areas where you could do better to boost your sales:
Customer Experience
Many e-commerce sites suffer from a bad design that overwhelms or turns off a customer long before a purchase is made. If your goal is to strengthen your website and make it a brand that customers turn to every so often, you have to ensure this isn't the case for your e-commerce portal. Make sure that signing up is easy and convenient and streamline the layout of pages. Optimize the website for quick page load times and make the design intuitive. The experience of adding items to a shopping cart and checking out should also be seamless to avoid abandonment right before a sale is made.
Remember: good customer experience translates to customer satisfaction and, in the long run, brand loyalty.
Content of Listings
Customers won't bite if your product listings don't have good content. Pertinent information about a product should be easy to find and obtain, written in a way that convinces customers that they need and want what's on offer. Photos must be spot-on for e-commerce as well. It would do well for your website to get in touch with companies that offer photo-retouching services to ensure each listing has enticing visuals. Videos are also effective in keeping customers on a page for more extended periods and helping secure a purchase, so add some if possible.
Promotions
A good deal is always attractive to customers. If a customer finds the best deals on your website, purchases will follow suit. This is why effective promotions and campaigns are essential for any e-commerce website to flourish. Run discounts and create some hype surrounding these promos every so often. Holidays, in particular, are great times for scheduled sales. Think about important dates such as Black Friday and Christmas. Create a buzz around these occasions and time it alongside a promo on your website.
Audience Targeting
Sometimes, business owners get tunnel vision and focus solely on customer acquisition when the goal should be customer retention. E-commerce giants are where they are today not because they keep on attracting new customers, but because they give old customers reasons to come back and make more purchases. Familiarity with your brand, paired with convenience, creates a loyal customer base that provides repeat business and growth.
While it is a crowded and competitive space, you can make your mark in the e-commerce industry and secure significant margins. A strong and effective website is the first step in achieving that.