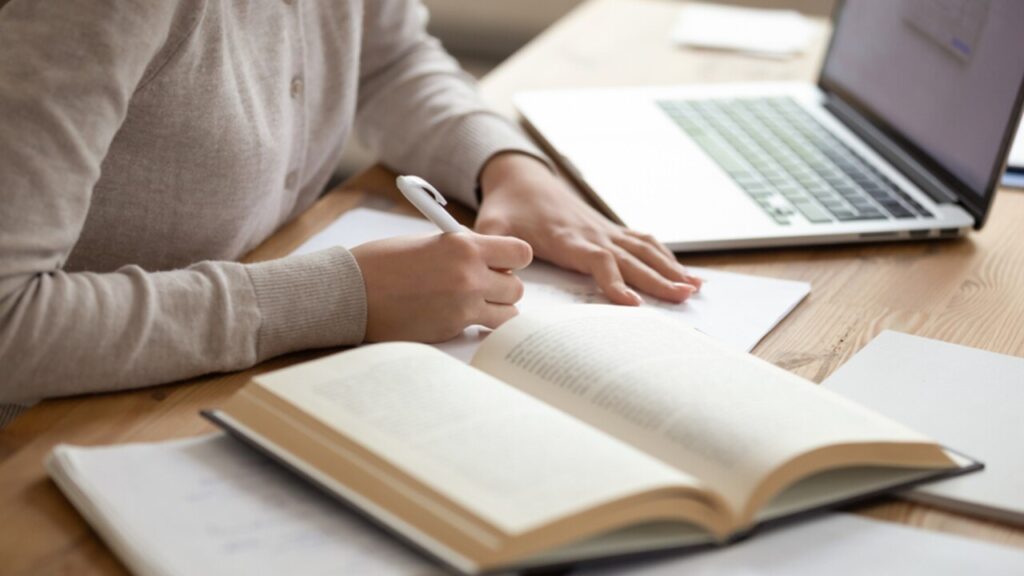 Sending an email to your professor can be daunting. Whether asking for an assignment extension or a letter of recommendation, every student has to email a professor at some point. But it is intimidating to ask for help when you don't know the right way to do it. 
This is not entirely your fault because we are seldom taught to write emails. You need to maintain a professional tone and compose a concise message when emailing your professor. Here are some essential tips you must learn to write appropriate emails shared by college essay writing services, which students can use to write my essay online for cheap or for guidance only. You will get to know what you should include and avoid in your message for impressive writing in this article. 
9 Useful Tips for Writing Professional Emails to Your Professor
Research Before Your Write
Asking a question that has already been answered by the professor makes a bad impression. Therefore, the first thing you need to do is look for a solution in available sources. You can review your syllabus to clarify doubts about assignments, class policies, or attendance. You can also ask your peers or seniors. The best essay writers know that proper research before writing an email or assignment can save lots of time and rough experiences. 
Use Your College Email Address
Professors receive tons of emails daily. If you use an informal email address like smartjohn@gmail.com, there is a high chance your message will be marked as spam or simply ignored. Hence it is always better to send a message through your university email address. 
This way, you will look professional and allow the professor to know your identity and consider your request. 
Include a Clear Subject Line
It is always a good idea to use a clear and to-the-point subject line that grabs the professor's attention. A good subject line lets your professor know at a glance what the email is about and helps them prioritize your request. The best essay writers online compose subject lines of less than 45 characters or seven words. 
Subject line examples:
Request for Meeting;

Question About Data Algorithm Class;

Extension on Fluid Mechanics Assignment.
Use a Formal Salutation
You must be careful in this step because a single mistake can offend your professor. The best practice is to greet them with a Dear or Hello, followed by their title and last name. Make sure to use Dr. before the professor's name if they are a Ph.D. 
However, if you aren't sure about their degree, it's always safe to address them as 'Professor'. Remember that Hi, Hey, Mr., or Mrs. may be too casual, and you should avoid it. Also, check your professor's name on your syllabus or college website and double-check the spelling before you hit send.
Make Polite Requests
Many students write emails in an unprofessional tone that most professors don't like. For instance, you can't write 'I have a fever. Give me an extension on the Engineering Drawing assignment.'
The best essay writers online will suggest you compose professional sentences, you can see the examples here essay writing service review and make polite requests. You can go with this 'I have been stuck in my bed for the last three days because of a viral fever. Would you please grant an extension on the XYZ assignment?'
Introduce Yourself
Your professor may teach hundreds of students daily and not recognize you if you are emailing for the first time. Therefore, you need to introduce yourself so they can easily figure out who you are. You can mention your name, the class you attend, and the period on which the class is scheduled. However, if you are certain the professor already knows you very well, you can leave these details.
State the Purpose of Your Email
Here comes the main part of the email. Whether you take an essay writer help or write by yourself, you must frame a simple and concise request without unnecessary details. This will allow the professor to read easily and quickly reply to your message. In case you do need professional writing help, check essay service reviews first to find the right helper.
Before sending the email, you should also write about the steps you have already taken to find the answer yourself. This way, you can receive a complete answer that will clear up all your doubts.
Be Professional
One of the most important tips every essay writer knows is to compose professional sentences. You need to write complete sentences without emojis. Take care of punctuation by using commas and full stops where needed. Always use proper spelling and not these- 'u, gd mrng, 2morrow, lol, TY.' Also, read your email twice or even run it through grammarly to ensure there are no grammar or spelling errors. 
End With a Formal Closing
Just like you started with a formal greeting, you need to end your email with a formal closing. You can write Sincerely or Best Regards followed by a comma and your full name. You can also write Thank You to express gratitude. As a professional essay writer, I always include formal sign-offs.
Final Words
Emailing your professor can be challenging when you don't know the proper email etiquette. The best essay writers will tell you to include a clear subject line, a formal salutation, and a to-the-point message with a mature tone. The above tips tell you the secrets of professional emails that will make your professor more inclined to help you. Now it's time to put them into practice.
Any Ideas / Suggestions About This Topic