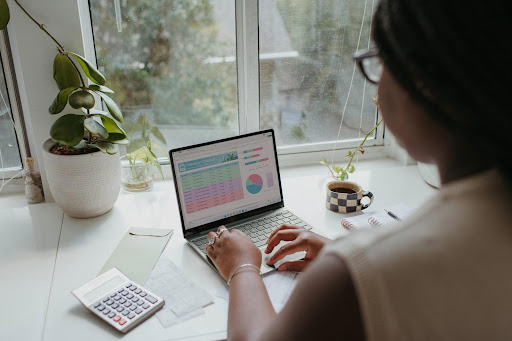 Upwork is an awesome place for talent matching. It is a global talent pool that allows customers from all over the world to find professionals that can complete their unique orders. But remote workers new to Upwork often worry that they don't have any relevant skills. Luckily, that's just a misconception. No matter who you are and what you're an expert in, these low-skill jobs can help you earn on Upwork.
#1 Data entry
Data entry Upwork jobs for beginners may not be the most fun option Upwork offers, but they are as easy as it gets. A customer may want to hire freelancers now to do a one-time data entry job or a person to do it regularly. What matters is that while data entry isn't as well-paid as one would wish, it's a great way to make quick and easy money on the side.
You don't need to be an expert in any field to be good at data entry. No talent is necessary, either. All you have to do is, well, enter data. Typically, it means retyping text from photos, turning documents into pdfs, and so on. 
#2
Very
basic research
Don't be discouraged by the word "research." Sure, tons of Upwork gigs imply using academic databases, developing a list of keywords, and so on. But that's not what you should be looking for unless you want to up your research skill level first. Basic research is much easier.
For example, you can find tons of orders where all you have to do is find 50-100 blog posts about procrastination and put the links into a Word document. Or a client may give you a list of companies and ask you to copy all their vision statements. A piece of cake, right?
#3 Transcription
Another entry-level Upwork job that almost anyone can do is transcription. Researchers and content creators often lack time to transcribe hundreds of hours of interviews, lectures, or other materials. When that's the case, they hire freelancers for a project job.
Keep in mind that transcription is very exhausting. Putting interviews into text doesn't require any creativity or knowledge. But many audio files lack clarity, are too fast, sound quality is too low, or there is simply too much work. In addition, transcribing for more than a few hours in a row is awful for your mental health and overall well-being, so don't overestimate your stamina.
#4 Jobs that only require you to be a language speaker
The majority of Upwork jobs for beginners are in English. And it's also the language that most freelancers speak. So if you're an English speaker and don't know any other languages, competition is high, especially for entry-level low-skill jobs.
But if you speak other languages, especially if they are rare (at least on Upwork), many gigs are open to you with no competition. It allows you to occupy a niche and even charge a bit higher than other freelancers do for the same work in English. So it might be time to learn Norwegian and get your market.
#5 Location-based Upwork Jobs For Beginners
Next, you can occasionally find a fantastic Upwork job just because you are in the right place. For example, teams working on an app for the Melbourne restaurant industry might be looking for people based in Melbourne to take part in their initial research or test the app.
The only downside of such sweet gigs is that there aren't enough of them. So jump at the opportunity every time you stumble into one but don't put all of your eggs into the location-based jobs basket. You will hardly manage to live off Upwork this way. 
#6 Voice recording
Voice recording gigs are one of the best  Upwork jobs for beginners who don't have relevant qualifications for higher-paid jobs. Voice recording is quite popular on the platform and is rarely hard. Often, all you need to do is read a bunch of phrases the customer provided out loud with no background noises.
By the way, if you think that you need to have an extra-soothing beautiful voice to be able to take voice recordings jobs, you're wrong. If customers wanted a professional, they'd hire voice actors. So don't hesitate to apply. Your voice is perfectly fine!
#7 Basic virtual assistant jobs
Finally, a remote assistant is one of the most common entry-level Upwork jobs. It can include anything, from putting a three-hour-long lecture into short bullet points to emailing the customer's business contacts. Normally, a virtual assistant has a few responsibilities (so you won't get too bored), but data entry is almost always one of them.
TL;DR
Even if you aren't a translator, developer, or designer (the Holy Trinity of remote work), you can still make a living on Upwork. Some of the best entry-level options available to freelancers are data entry, research, transcription, language- and location-based jobs, voice recording, and virtual assistance. No matter what your educational background and skills are, you can definitely do most of them.
Any Ideas / Suggestions About This Topic