Today Google Doodle celebrate Annie Besant 168th Birthday,

Annie Besant was born on 1st October 1847 in London and died on 20 September 1933. She was a well-known British socialist, theosophist, women's rights activist, writer and outstanding speaker and supporter of Irish and Indian self-rule.
Annie Besant was the second President of The Theosophical Society from 1907-1933.
She was portrayed as a 'Diamond Soul', for she had several brilliant parts to her character.  For two years from 1917 to 1918 she was President of the Indian National Congress.
Annie Besant is recognized in India as having contributed altogether to its political, social advancement, educational and to its re-revelation of a feeling of pride and self-confidence after the experience of being enslaved by a colonial power.
Her interpretation of the Bhagavad-Gita (1895) opened up Hindu sacred writing to millions while the school that she established, the Central Hindu College, was the establishment for the Varanasi Hindu University.
The educational modules which she composed for the school represented to a noteworthy contribution to the study of Hinduism. M. K. Gandhi said that she woke India from a deep sleep and that he "would have been more than fulfilled if I could have touched the hem of [her] garment" India's first Prime Minister, Jawaharlal Nehru composed that Annie Besant was a "powerful influence in adding to the confidence of the Hindu middle-classes in their spiritual and national heritage." "Annie Besant"
In 1921, she was awarded the honorary Doctor of Letters by Varanasi Hindu University.
Annie Besant Achievements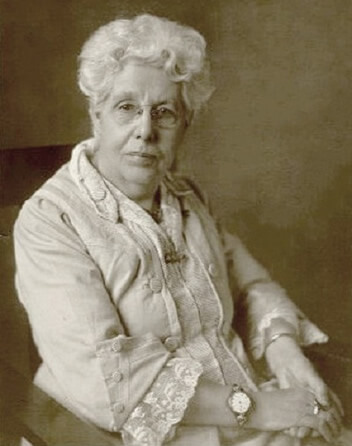 She turned out to be a renowned orator at National Secular
Society (NSS), a member of Theosophical Society, a most famous acclaimed and an author
She turned out to be a first orator for Fabian Society and also Marxist Social Democratic Federation.
She turned into the president of Theosophical Society in 1907, headquartered in Adyar, Madras (Chennai).
She was chosen for the Tower Hamlets at London School Board.
She worked with different union actions; Bloody Sunday demonstration and London match girls strike in 1888.
She helped in building up the Central Hindu College at Varanasi in 1898.
She helped in launching Home Rule League for promoting the Indian democracy after broke out of the World War I in 1914.
She likewise helped in building up the Hyderabad (Sind) National Collegiate Board, Mumbai, India in 1922.
She joined the Indian National Congress to get included in the Indian governmental issues and turned into the president of Indian National Congress in 1917.
Below are the few famous Annie Besant Quotes to Commemorate Annie Besant on her Birthday
Refusal to believe until proof is given is a rational position; denial of all outside of our own limited experience is absurd.
No philosophy, no religion, has ever brought so glad a message to the world as this good news of Atheism.
Better remain silent, better not even think, if you are not prepared to act.
For centuries the leaders of Christian thought spoke of women as a necessary evil, and the greatest saints of the Church are those who despise women the most.
 Also Read : How Much Do You Know About Mahatma Gandhi? Probably, A Bit More Than Some Of These People and Mahatma Gandhi Quotes
Any Ideas / Suggestions About This Topic