As companies adapt to the 21st century, there's greater importance than ever in being able to take data and transform it into valuable insights to forward your business. With the help of cloud-based services, achievements in business are within a greater reach than ever before. One of the ways this is accomplished is through iPaaS solutions, which help to easily connect, migrate, and replicate data to benefit workflow and the business user and customer experience. Here's what you need to know when it comes to iPaaS Integration.
What is iPaaS?
An integration Platform as a Service (iPaaS) is a cloud-based service that integrates data, applications, and processes. In an effort to simplify activities, iPaaS integration makes it easy to connect applications and data deployed in any digital environment. With iPaaS, organizations can build and deploy integrations between a cloud platform and on-premises applications, without having to install or manage any middleware or hardware.
When it comes to iPaaS, this can be used in different scenarios where you need to connect or replicate data between applications across an organizational structure. These integration tools offer a fast, easy, and flexible way to connect applications and data. The best part about these iPaaS offerings is that you don't need to be an IT expert or programmer to use them. With the explosion of available SaaS applications, the need for more self-service ways to connect and manage all the data has grown for companies, using these platforms to avoid backlogs brought on by traditional enterprise integration tasks.
Digital Transformation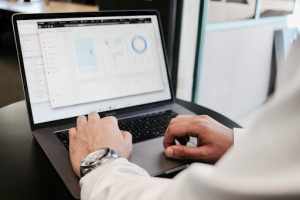 The goal of iPaaS solutions is to cut down the time it takes these offerings to deliver insight from complex information within data lakes. Having these tools within cloud environments allows for access anywhere with an internet connection. This technology automatically scales to provide just the right amount of computer resources needed to meet integration demands. A robust iPaaS provides a library of connectors to let applications talk to each other. There are some connections that fit specific applications like Salesforce and some that support a protocol, such as XML files.
Exchanging, migrating, and replicating data while integrating external data can now happen quicker than ever before amid interfaces. An iPaaS moves data from sources to applications, taking in and pushing out data while limiting hurdles within these complex integrations. This transforms data in specific formats to be processed more accurately by mapping and transforming this data to match requirements across applications. These solutions create integration workflows to coordinate actions between applications, while monitoring and managing web-based consoles quicker than ever.
Benefits of iPaaS
A leading iPaaS provides business users with the speed, agility, and economics of cloud-based services, generating major business benefits with the help of machine learning and robotic process automation. With iPaaS solutions, companies can drastically reduce the time it takes to integrate applications, making integrations available in a faster time. This technology provides pre-built, validated connectors that are already integrated with application-specific APIs, avoiding the need for a low-level connectivity code. An iPaaS vendor commits to maintain connectors and ensure compatibility.
These high-level tools can be used by anyone, accelerating the availability of new integrations, reducing the burden on an IT department to focus on higher-value activities. The right iPaaS solution changes integration rapidly, making for some of the best practices for the sake of a business model. IPaaS helps companies adapt quickly with a consistent user interface. A digital business exploits technologies to create new business models in which the physical and digital worlds combine. By having this greater efficiency within data services, integration costs are cut and workflow is benefitted without the need for user data entry across these different environments.
Any Ideas / Suggestions About This Topic