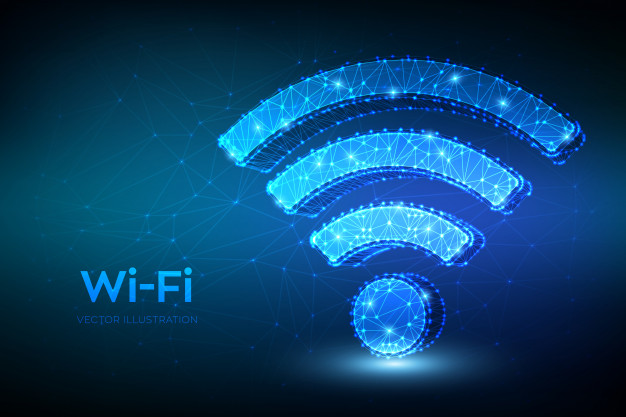 Choosing the right internet plan for your home can make all the difference in the quality of your web experience. If you select a subpar plan and your usage exceeds the provided speeds, then you may have a problem at your hands. Connection issues, lags, buffering and other problems will fall in your lot, which will disrupt your online activities and overturn your digital life. On the other hand, if you pick the right internet plan from the best provider in your area, your browsing, streaming, gaming, remote working, videoconferencing, and smart home managing will see a boost unlike ever before.
Now, there are hundreds of internet options in the telecom market. It is easy to feel confused, especially if it is your first time shopping. Should you go for the top-rated internet services like RCN internet or settle for the local ISPs? Worry not. This article will show you how to get an internet plan that gives you the best experience on the World Wide Web. Read on.
Evaluate Your Internet Usage
Before heading out to the grocery store, people usually make a list of items they need, right? This helps define their search and allows them to get exactly what they require. The same goes for internet shopping. Evaluate your internet usage prior to looking for an internet plan. Are you a basic web user or a hardcore one? Do you need more download speed or upload speed? How often do you go online? What are your internet activities and how much data do they eat? How many internet users are in your household? What is your budget for the internet service? Figure these things out and you'll have a framework at your hands.
Define the Best Connection Type
Different internet connection types offer a different internet speed and online experience. Some are suited for entry-level users, while others satisfy the bandwidth demands of intensive internet users. Usually, there are four main connection types in the market:
DSL

– Digital Subscriber Line transmits internet signals over copper telephone wires. It is affordable and offers speeds ranging from 5 to 35 Mbps. The speeds may waver if the distance between the ISP station and the household increases.

Cable

– Cable technology transmits internet signals via copper television wires. This connection type offers pocket-friendly pricing in bundles and provides speeds ranging from 10 Mbps to 300 Mbps. The only downside is the network slowdown during peak traffic hours.

Satellite

– A wireless connection type, satellite beams internet signals in the form of RF waves from a geostationary satellite in outer space directly to a dish mounted on a subscriber's rooftop. Satellite internet speeds range from 25 Mbps to 100 Mbps but are prone to weather interferences.

Fiber

– Fiber optic internet is the fastest connection type, distributing equal download and upload speeds ranging from 250 Mbps to 1,000 Mbps, via glass-based fiber optic cables. Though this is a futuristic technology, it has limited availability.
Select the right connection type for your home, so you can know the type of ISP to look for in your area.
Search for the Available Providers
Not every ISP covers every region in the US. This is why you need to check the available internet service providers near you. To do that, you can go online and try any of the ISP search tools. All you have to do is enter your zip code or home address in the search bar and these tools will pull up the top entries in your location. Other than that, you can talk to your neighbors and see which ISP they've subscribed to and why. You can also read the community bulletin to find the list of internet providers in your area. Once you get your hands on such a list, narrow down the ISPs who fall in your chosen connection type.
Compare ISP Offers & Pick a Plan
It's time to compare! Some of the factors you can use to weigh up the ISP contenders include:
Advertised download and upload speeds

Diversity of internet plans

Transparency and affordability of pricing

Data allowance per month

Contact options & customer service

Service agreements

Customer reviews & testimonials
The internet service provider that checks all the boxes and delivers the kind of internet connectivity you and your household seek will be the winner. When you've found your ideal internet provider, browse their internet packages and speeds, and finally, take a plan home.
Look for Discounts
Internet service providers often hand out delectable promotions, discounts, and freebies for new customers. You can hop on these and make your internet plan even more mouthwatering. How can you do that? By using tact and acquiring information about competitor offers. When you call the customer service of your chosen internet service provider to sign up, you can throw in a hint about competitor discounts in the conversation and chances are that the agent will add a free gift card or a free speed upgrade to your subscription in order to make you stay as a customer. 
Verify the Equipment
This step is important since the performance of your internet connection will depend greatly on your network equipment, such as the modem or router. Whether you are renting the equipment from the ISP or bringing in your own device, verify it against the speeds you've subscribed to. Why? Because if your equipment follows old DOCSIS or Wi-Fi standards, it won't be able to render an efficient internet experience. So, always check the equipment as a necessary precaution. 
Activate the Service & Enjoy
Your internet plan is ready and your equipment is all set up. Now, what's left is service activation. Call the internet service provider to activate your internet service. Then, inspect your internet connection by running a speed test to see whether you're receiving the speeds you were promised in your plan. Last but not the least, head online and start browsing, streaming, gaming, and shopping like it's the Fourth of July.  
Wrapping Up
Everything comes down to an internet plan you get for your home. If it's not a suitable one, it can destroy your internet experience with lags, buffering, and other connectivity issues. To avoid such an unfortunate outcome, follow the guidelines mentioned in this post to find the perfect internet plan that gives you the best experience.
Any Ideas / Suggestions About This Topic