The same way fashion trends come and go as do jewelery trends. You may ask, aren't rings, hoops, and bracelets always on trend?
Well, these simple accessories may be all-time favorites worn in all seasons. However, jewelery that defines or updates a look, can be on trend. For instance, anklets are back. Remember them from the '90s?
Here are top British jewellery types that are trending up again. You can find most of this jewelery at Elizabeth Gage jewellery design to spruce up your accessories and to remember the '80s and '90s.
Pearls and shell earrings, bracelets and necklaces
The shells and pearls adorned jewellery is up again. Sellers have noted that there is a rise in demand and more buyers are searching for the products.
Shells gained popularity in 2018 and the trend is continuing as statement-driven designs are being produced.
Pearls have a colour tone that can match with any outfit, a quality that is making them popular.
There are pearl and shell bracelets, earrings, rings, and necklaces.
Chain jewellery
Chain and link are back. Chain necklaces, bracelets, rings, and earrings are now an in-thing. It is not just small delicate links. The jewelry is about big links, not only in gold but silver too.
Ankle chains or anklets
Popular in the '90s, the anklets are back, better and you don't have to stick to bohemian. You can now find seashells, pearls, gemstones, gold, and beaded anklets, providing a great way to accessorise your foot irrespective of the outfit.
They are now worn with heels and sneakers alike.
Earrings
Bold earrings are trending up again. Oversized earrings of different designs including hoops and drop earrings have made a comeback.
Remember the button earrings of the '80s? These have also made a comeback. They are not just in pearls but come with a twist, all making the shape of pearls. For instance, there are glass and metal pearl earrings; diamond, emerald and pearl earrings; and large button studs, all meant to stand out from the crowd.
Necklaces
Chokers are in. Whether made from pearls, beads or gold, these statement necklaces are a comeback. Also, the charms of the '90s are back. You can wear them as is or you can opt for a more modern look by wearing a layered or an elongated chain necklace.
The 80's bulky gold chain necklaces are back.
Rings
Stacked rings are now trending. Popularised by Meghan Markel, the trend is set, with most British brides now preferring the pilled rings of matching sets for their engagement. It is also easy to personalise the rings.
The oval cuts and mixed metals are also back, thanks to Kate Middleton.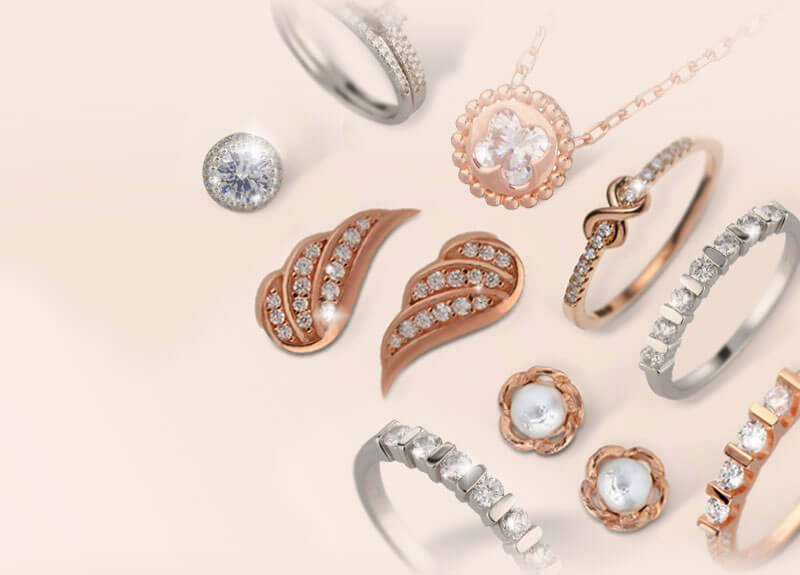 The trend is also going towards enormous gems with more people opting for large natural diamonds for their engagement.
The mixed metal trend is also coming back. You don't have to worry on whether to have gold, platinum or silver on the ring. You can have all.
There is also the trend toward colourful birthstones on the rings as diamonds are being ditched. There is a move towards sapphire, emerald, and ruby as well as topaz, aquamarine, and amethyst.
Diamonds
Don't be surprised if you see pendants, earrings, bracelets, and necklaces donning diamond. A diamond pendant on a necklace can be what you need to spice up your classic fashion.