The French capital is one of the most beloved destinations by millions of travelers. This city is daily crowded with tourists who have decided to admire the Eiffel Tower and numerous other sights. However, before visiting this city, one should decide which season to choose as French weather is not always travel-friendly.
Before deciding on exact dates, it is better to start with checking travel possibilities. Look for the flight connections and schedules, as well as check if you need any transport means to get to the final destination. If you travel with friends or family, this is a great possibility to rent a bus in Paris at https://bcs-bus.com/charter-bus-paris and avoid the necessity to use public transport that is full of people and not a comfortable option.
Spring in Paris
This is the most controversial season that is different each year. Sometimes, days in spring a warm and sunny, while they may also be chilly and rainy. If you can find the time to visit Paris only in spring, check weather forecasts, however, be ready if it is colder than expected. Thus, in chilly days, tourists can visit numerous museums in the city. In particular:
Petit Palais where one may admire a large collection of artifacts and great paintings of Rembrandt, Monet Sisley and many more. It is located near the worldwide acknowledged Champs Elysées.

The City of the Paris Museum of Modern Art can be found near the Trocadéro. A large collection of art created within the 19-20th centuries. These works include the masterpieces of Picasso, Rouault, Bonnard, Braque, Utrillo, and numerous other artists.

Musée Carnavalet where a traveler can get an insight into the history of Paris.
These are just a few from numerous indoor places to admire in the capital of France. If the weather is warm, travelers have fantastic possibilities to admire the Eiffel Tower and Champs Elysées, Jardin de Luxembourg or other famous sights.
Summer Vacation in Paris
During this season, local people fly away to resorts so that to have rest from this noisy city, while travelers find it the best time to visit Paris. Well, they are right. The weather makes it possible to visit all the sights and attractions. Numerous parks of the city, as well as Disneyland, are among the top-visited places in summer. However, be ready that the prices in a high season are also high.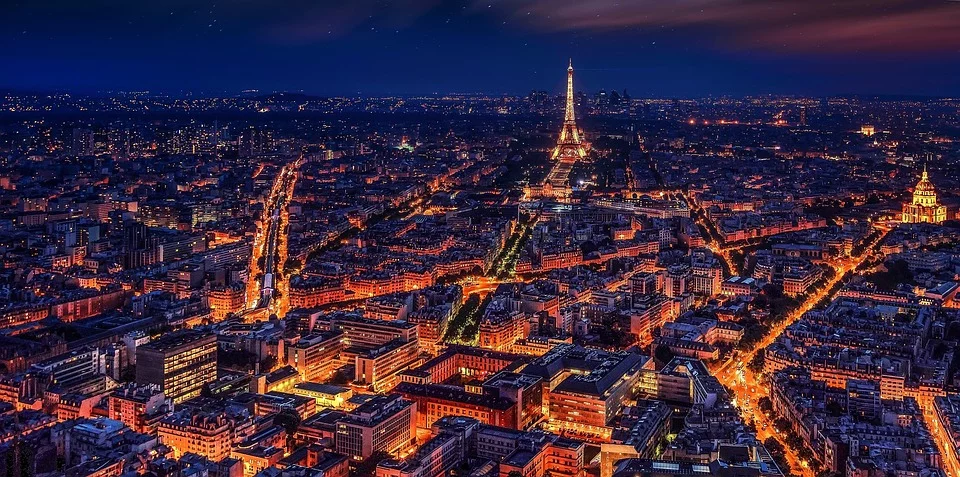 Autumn & Winter
To save on a trip, October can be a good choice. This is not a high season, however, the weather is still pleasant and sunny to visit most of the outdoor and indoor sights. Wintertime is attractive as this is the period of preparation for Christmas and New Year festivities during which the city is vibrant, bright, and illuminated.
Despite the season you choose, Paris is the city that always has something to excite a traveler. Thus, there should be no hesitations about visiting it. At least once, this is a must-visit city for every person in the world.