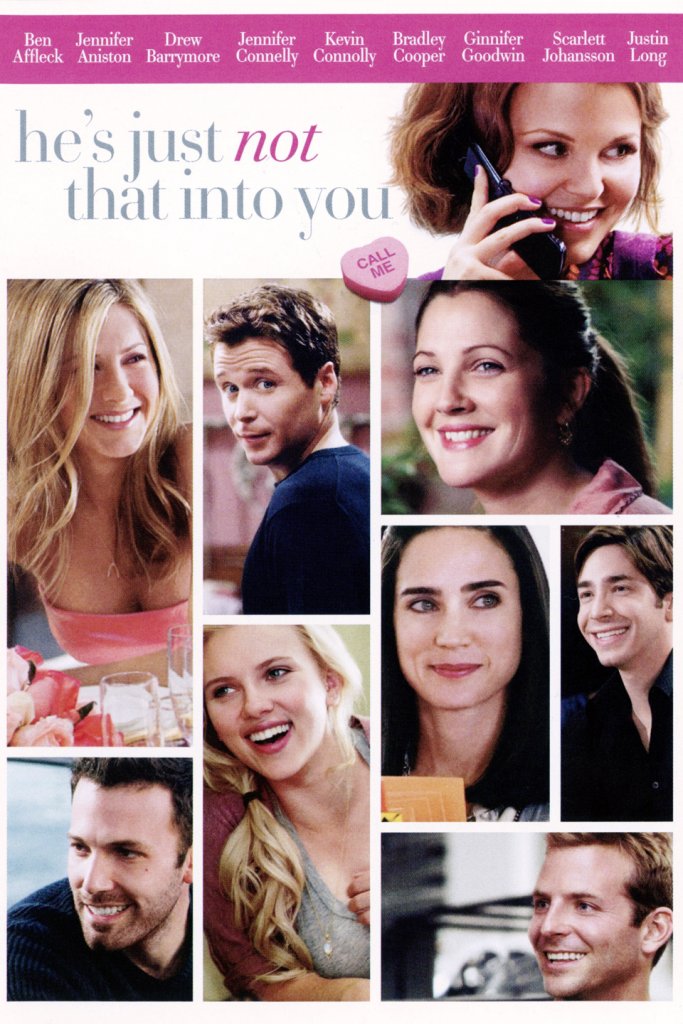 Movies…ooo we all love to watch movies. But everybody has different taste and also we need movies according to our mood and situation. Here I would give a list of 2009 comedy films which are counted as most hilarious comedy movies of the year. In this article you would find the list of 2009 comedy Hollywood movies and their brief.
List of 2009 Comedy Films
The list of 2009 comedy Hollywood movies is as follows:-
The Hangover:-
In this movie three buddies wake up from the hangover of a bachelor party, with nothingness from previous night and the funniest party abut that morning was the groom was missing and wait No I wouldn't tell you the whole story you yourself watch it and enjoy it.
He's Just Not That Into You:-
This movie is about reading and misinterpreting human behavior It is quite fun.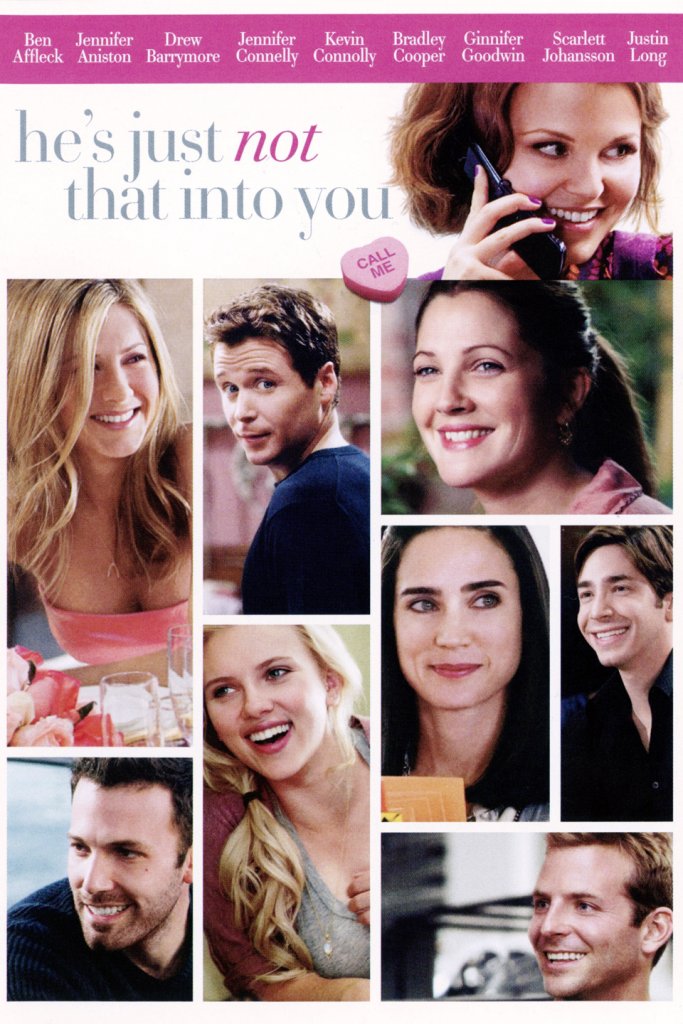 The Proposal:-
It is an awesome movie and in top list of 2009 comedy Hollywood movies. You would die out laughing. In this movie a stupid pushy boss forces her employee to marry her in order to keep her visa status in the US and avoid deportation to Canada. Rest I wouldn't tell you watch it and enjoy it.
Zombieland:-
It is about a student who is in search of his parents and his last twinkie and his two sisters and he joins force while travelling.
17 Again:-
It is quite interesting movie. We all want to be a teenager once again in our life. So this movie is all about this. In this movie a boy is quite bored of his life and wants to be seventeen once again in his life. To his surprise one fine day he wakes up to find that his wish has been granted.
500 Days of Summer:-
In this story Tom who is a story writer and hopeless romantic person is caught completely off-guard when his girlfriend left him. In this movie Tom was looking back of their 500 days when they were together, to find out what went wrong. Hope you would like this movie and give a different direction to your relationship while laughing.
Ghosts of Girlfriends Past:-
It's a very sweet comedy movie and added to list of 2009 comedy films. It's about a guy who tries to brainwash his brother's brain regarding his wedding's thought. But finally he ends up being haunted by three female ghosts who finally make him realize the true essence of love. Hope you would like this movie and you would also feel the essence of love this winter.
I Love You, Man:-
Peter was busy in finding out the best man for his wedding. But suddenly things change when his fiancée gets upset about his and his newly found best man's bond. You will definitely laugh a lot after watching this movie.
Paul Blart: Mall Cop:-
This movie is about a super dad who works for a mall cop. But other than this I would not tell anything about this movie. This movie is a surprise for you. Watch it and share your experience with me.
Confessions of a Shopaholic:-
This story is about Rebecca who joins a magazine to pay her debts. But twist is that although her column was a hit but she hardly follows what she writes so, rest you watch and enjoy. I do not want to spoil the surprise.
Bruno:-
This movie is about a fashion guru Bruno. You will enjoy this movie a lot.
The Ugly Truth:-
I'ts about a lovelorn TV producer Abby, she signs a deal with his colleague Mike who wants to prove her the accuracy of his relationship theories. I am really sure that you would enjoy this movie.
Fired Up:-
This will boy's favorite movie. It is about two football players who leave summer football camp and joins cheerleading camp after hearing 300 female cheerleader's conversation.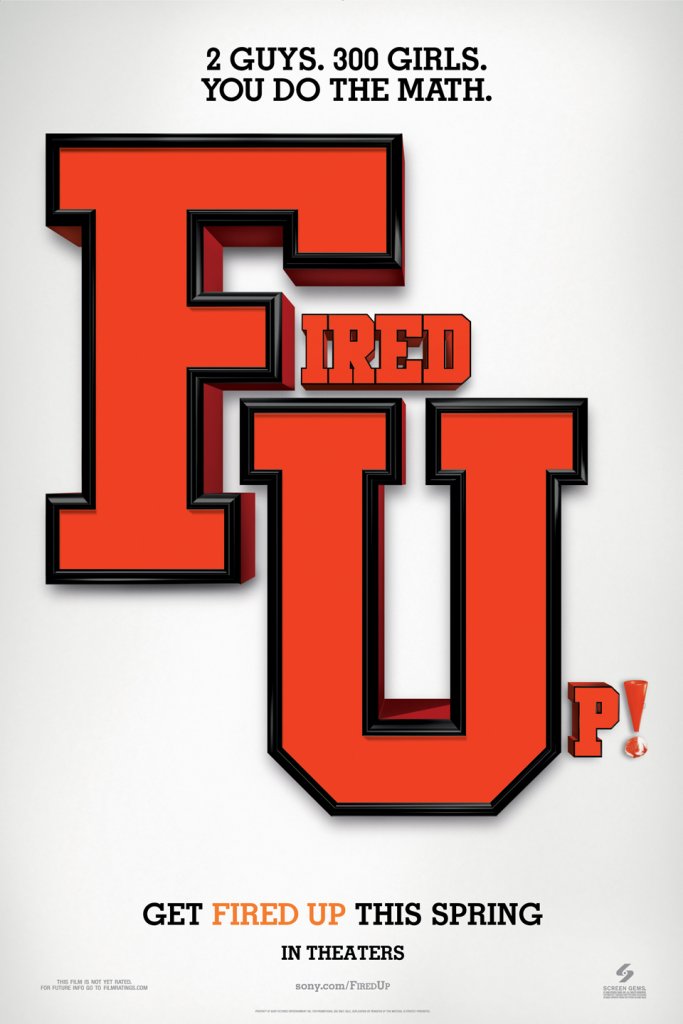 My One and Only:-
This is about an adventurous mother who drives her two sons on road trip. This is an awesome movie. It is kind of must watch movie.
Bandslam:-
This is about a small kid who brings hope to a school band who are going to compete at a mega concert of bands. Musicians would definitely love this comedy plus music blend.
Adventureland:-
This is what can I say it is story of every teenager who wants to figure out what he want to do in his life. It is about a guy who is college grad and gets a job in an amusement park and eventually finds out that it is the best place to make him ready for the real world.
The Men Who Stare At Goats:-
This is about Bob who went to Kuwait to cover the war after his wife left him. This is an awesome movie. You should watch it.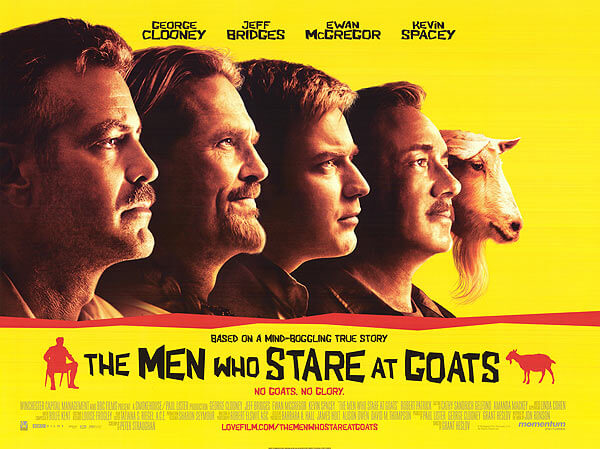 Funny People:-
This is an awesome blend of seriousness and comedy. In this movie when the seasoned comedian gets to know about his illness, he hires a semiprofessional and makes him professional like him.
Fanboys:-
This is about friends who are huge fans of star wars. But one fine day they got to know that their friend is going to die so they steal the unreleased version of star wars so that their friend can watch it.
Bride Wars:-
Two girls who were best friends and planned everything together but later turned into enemies to marry before each other.
Here's the List of 2009 Comedy Films Summary
| S.No | 2009 Comedy Films | Studio | Cast and crew |
| --- | --- | --- | --- |
| 1 | The Hangover | Warner Bros. | Dir. Todd Phillips; Cast, Bradley Cooper, Ed Helms, Zach Galifianakis, Heather Graham, Justin Bartha, Jeffrey Tambor, Ken Jeong, Mike Tyson, Mike Vallely, Matt Walsh, Rob Riggle, Dan Finnerty & The Dan Band |
| 2 | He's Just Not That Into You | New Line Cinema | Dir. Ken Kwapis; Scr. Abby Kohn, Marc Silverstein; Cast, Ben Affleck, Jennifer Aniston, Drew Barrymore, Scarlett Johansson, Justin Long, Jennifer Connelly, Ginnifer Goodwin, Kevin Connolly, Bradley Cooper |
| 3 | The Proposal | Touchstone Pictures | Dir. Anne Fletcher; Scr. Pete Chiarelli; Cast, Sandra Bullock, Ryan Reynolds, Betty White, Malin Åkerman, Mary Steenburgen, Craig T. Nelson, Oscar Nunez, Aasif Mandvi |
| 4 | Zombieland | Columbia | Dir.: Ruben Fleischer; Cast: Woody Harrelson, Jesse Eisenberg, Emma Stone, Abigail Breslin, Amber Heard |
| 5 | 17 Again | New Line Cinema | Dir. Burr Steers; Scr. Jason Filardi; Cast, Matthew Perry, Zac Efron, Leslie Mann, Thomas Lennon, Sterling Knight, Michelle Trachtenberg |
| 6 | 500 Days of Summer | Fox Searchlight | Dir.: Marc Webb; Scr.: Scott Neustadter & Michael H. Weber; Cast: Joseph Gordon-Levitt, Zooey Deschanel, Chloë Grace Moretz, Geoffrey Arend, Matthew Gray Gubler, Clark Gregg, Minka Kelly, Yvette Nicole Brown |
| 7 | Ghosts of Girlfriends Past | New Line Cinema | Dir. Mark Waters; Scr. Jon Lucas, Scott Moore; Cast, Emma Stone, Jennifer Garner, Matthew McConaughey, Lacey Chabert, Michael Douglas, Breckin Meyer |
| 8 | I Love You, Man | Dreamworks | Dir. and Scr., John Hamburg; Paul Rudd, Jason Segel, Andy Samberg, Rashida Jones, Jaime Pressly, Rob Huebel |
| 9 | Paul Blart: Mall Cop | Columbia Pictures | Dir., Steve Carr; Cast, Kevin James, Jayma Mays, Shirley Knight, Mike Vallely |
| 10 | Confessions of a Shopaholic | Touchstone Pictures | Dir. P.J. Hogan Cast: Isla Fisher, Hugh Dancy, Krysten Ritter |
| 11 | Bruno | Universal | Dir. Larry Charles; Cast, Sacha Baron Cohen, Gustaf Hammarsten, Bono, Chris Martin, Snoop Dogg, Elton John, Ron Paul, Paula Abdul, Richard Bey, Harrison Ford, Brittny Gastineau, La Toya Jackson, Yossi Alpher, Ghassan Khatib, Al-Aqsa Martyrs' Brigades, Sting (musician), Slash (musician) |
| 12 | The Ugly Truth | Columbia Pictures | Dir. Robert Luketic; Cast, Gerard Butler, Katherine Heigl, Cheryl Hines, Bonnie Somerville, Eric Winter |
| 13 | Fired Up | Screen Gems | Dir. Will Gluck; Cast, Nicholas D'Agosto, Eric Christian Olsen, Sarah Roemer, John Michael Higgins |
| 14 | My One and Only | Freestyle Releasing | Dir., Richard Loncraine, Scr. Charlie Peters; Cast, Renée Zellweger, Kevin Bacon, Chris Noth, Logan Lerman, Troy Garity |
| 15 | Bandslam | Summit Entertainment | Dir. Todd Graff; Scrn. Dan Berendsen; Cast, Gaelan Connell, Alyson Michalka, Vanessa Hudgens, Lisa Kudrow, Scott Porter |
| 16 | Adventureland | Miramax | Dir. Greg Mottola; Cast, Jesse Eisenberg, Ryan Reynolds, Kristen Stewart, Martin Starr, Bill Hader, Kristen Wiig |
| 17 | The Men Who Stare At Goats | Overture Films | Dir. Grant Heslov; Cast: Ewan McGregor, George Clooney, Kevin Spacey, Jeff Bridges, Robert Patrick, Stephen Lang, Rebecca Mader |
| 18 | Funny People | Universal Pictures / Columbia Pictures | Dir. & Scr., Judd Apatow; Cast, Adam Sandler, Seth Rogen, Leslie Mann, Eric Bana, Jonah Hill, Jason Schwartzman, RZA |
| 19 | Fanboys | The Weinstein Company | Dir. Kyle Newman; Cast, Jay Baruchel, Dan Fogler, Sam Huntington, Chris Marquette, Kristen Bell |
| 20 | Bride Wars | 20th Century Fox | Dir., Gary Winick; Cast, Anne Hathaway, Kate Hudson, Candice Bergen, Kristen Johnston, Bryan Greenberg |
So I hope you must have enjoyed the post and are planning to watch these movies. Please do share your experiences with these movies. Hope you will enjoy these to the fullest.. Happy Watching!!!♥♥