Dan Bilzerian is one of the most popular Internet sensations, better known for his riches and luxurious lifestyle. His world of girls, guns, and glamour makes people wonder about Dan Bilzerian net worth. His life is as enticing as shady it is. He claims to have won $ 10.8 million in a single night playing poker and losing $3.6 million in a single session. Dan Bilzerian net worth stands at $150 million. In this post, we will try to dig out who Dan Bilzerian is and how he has earned a whole lot of money he never misses to flaunt.
Who Is Dan Bilzerian?
There is a lot of buzz about Dan Bilzerian as he boasts of his 31 million + Instagram followers, hangs out with the celebrities, and plays high-stakes poker games. Dan is a 39-year-old American actor, a professional poker player, and a social media personality. He is for his luxurious lifestyle and his Greek god physique.
The American actor worked in many Hollywood movies such as The Equalizer, Love Survivor, Cat Run 2, and various others. He played the 2008 World Series of Poker Main Event and finished at 180th.
Apart from the enormous Dan Bilzerian net worth, he has a strong social media reach with 31 million + followers on Instagram and 6 million on Facebook. Bilzerian once stated that "Basically I didn't get a ton of attention as a kid," He further added, "I guess that's why I'm such a flashy lunatic." He keeps himself surrounded with the hot bikini babes and exotic drinks, flaunts his expensive luxurious cars, and spends his money wherever he wants.
Dan Bilzerian Net Worth: Early Life 
Daniel Brandon Bilzerian, aka Dan Bilzerian, was born on December 7, 1980, in Tampa, Florida. His father, Paul Bilzerian, was a corporate takeover specialist. His brother Adam Bilzerian is also his fellow poker player. In his early life, the Dan Bilzerian net worth was merely the trust funds that his father set up for both of his sons. Dan claimed to enroll at the University of Florida and studied for four years, majoring in criminology and business. However, it is doubtful if he ever graduated.
Dan – The Poker Player
Dan appeared in the 2008 World Series Of Poker Main Event and stood at 180th place. Bilzerian voted as one of the funniest poker players by Bluff magazine in 2010. In November 2011, Dan was sued over the debt of honor winnings by Tobey Maguire. Furthermore, Bilzerian defended Alex Rodriguez publicly in the same year against accusations that he had gambled illegally.
His extravagant poker claims include winning $10.8 million from a single night and losing $3.6 million in a single session. In 2014, he claimed to win $50 million throughout the year, adding to Dan Bilzerian net worth.
Dan Bilzerian Net Worth: Hollywood Career 
Dan appeared in several movies, and his roles remain unaccredited in most of the films. Below is the list of the Bilzerian movies that he has done so far: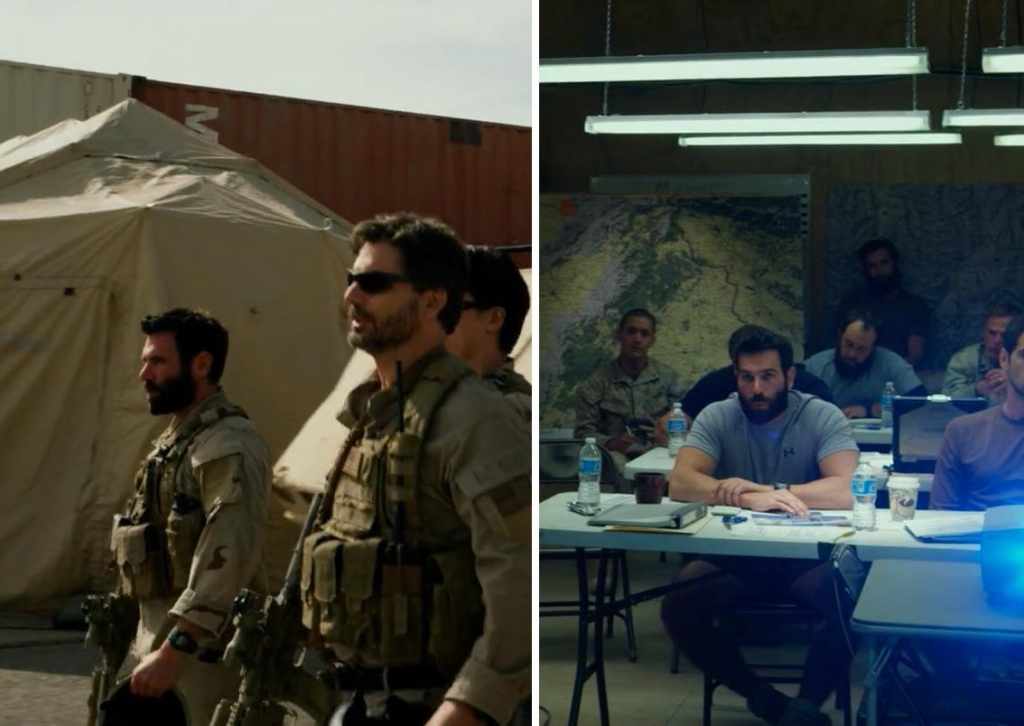 Olympus Has Fallen: 2013
Lone Survivor: 2013
The Other Woman: 2014
The Equalizer: 2014
Cat Run 2: 2014
Extraction: 2015
War Dogs: 2016
Dan Bilzerian: Social Media Influencer
In an Interview, Dan told BBC News that he doesn't like social media, and his Instagram account depicts only five to ten percent of his life. He further added that he would consider leaving Instagram if it wasn't required for his business. However, it is not inappropriate to say that he is a social media genius.
His lavish lifestyle has attracted a massive figure of the followers on his social media accounts. He has a total of 32,541,328 followers on Instagram to date, which makes him "Instagram King." He is following 333 people on Insta and has a total number of 1,361 posts on his account.
Dan Bilzerian Net Worth: Lifestyle 
Dan Bilzerian net worth can attract all the luxuries of life. He gets his hair trimmed by a bare-breasted woman in bow-ties. Bilzerian plays high-risk poker games, including eight-digit bets fire gun-shots in his spare time. Above all, he owns a Gulfstream IV jet, customized with his trademark – a headshot of his pet goat, Zeus.
Dan's lifestyle is insane like anything. He got heart attacks twice before the age of 32 due to excessive drug abuse.
Diet & Workout Plan
Dan considers himself an animal lover; however, is Dan Bilzerian a vegan? He has a heavy workout routine, and to stay in shape, he ensures to take a healthy diet that includes fresh vegetables, fish, and meat. He claims to have a super-fast metabolism that makes it hard to keep up on muscles without meat intake. Bilzerian's rigorous workout plan includes powerlifting, SEAL training, MMA, and more. To keep himself in shape, he has a stringent diet plan, for which he has a team of three chefs.
Political Interest
In June 2015, Bilzerian announced that he would run for the Presidential election of the United States to be held in 2016. However, he ended up with Endorsing Donald Trump in the same election.
Hope you liked this post on Dan Bilzerian net worth and various other aspects of his life. Remain connected with us for more!
Any Ideas / Suggestions About This Topic