"All you need is love," The Beatles sang. But what exactly is love?
Illustrator Andrew Hou experienced difficulty expressing his love for his wife with words, so he chose to explain this feeling to his wife by drawing.
Andrew is Chinese, yet he was born in Canada. His wife Kate (a.k.a HJ) is Korean. The couple, married for five years, lives together in Seoul, South Korea.
"Korean not being my native tongue didn't help either," he told. "So making silly, sappy doodles was my workaround for the problem." he felt that it was easier to express feelings visually than verbally. Later, Andrew named his series "HJ-story" after his wife's Korean name initials.
Famous Love Quotes From Best Romantic Movies
At first, it was meant to be just a personal blog but, thanks to one of the artist's friends, the word spread out and Andrew has gained extensive fanbase along the way.
Earlier in their relationship, Andrew and Kate used the illustrations as a way to stay connected.
Finally, the adorable couple married in 2013, but Andrew continues to illustrate their lovely everyday moments till this day!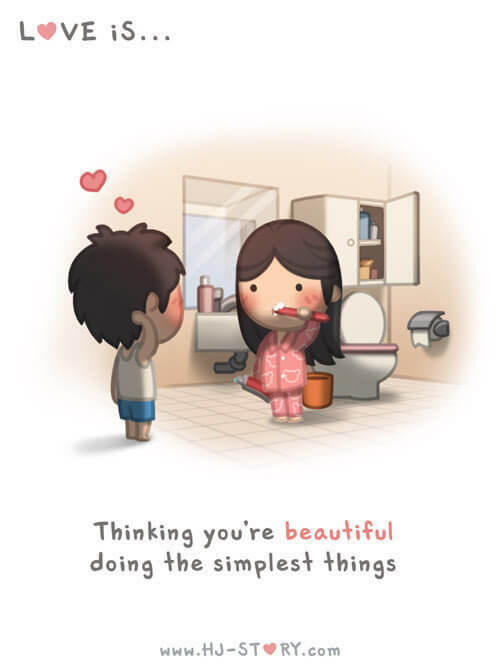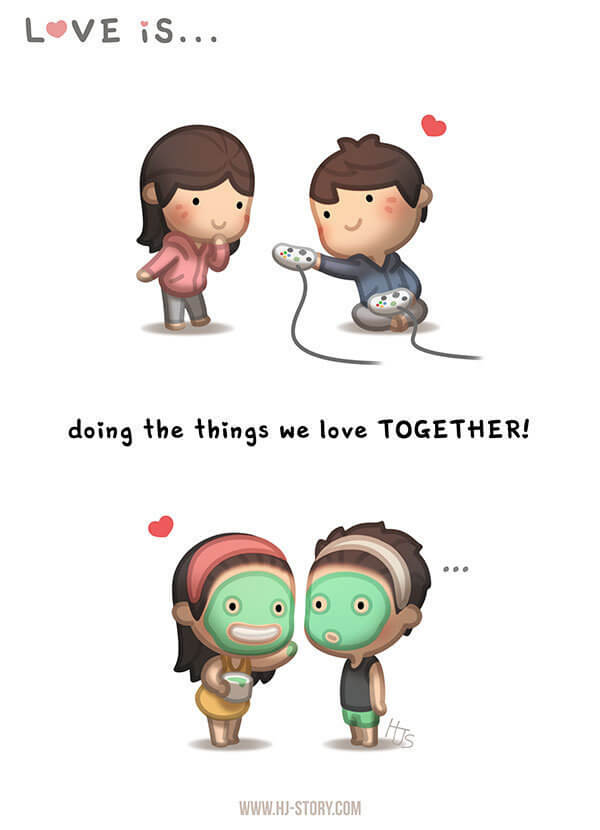 11 Beautiful Love Quotes To Express Your Feelings
Best Pick Up Lines On Life, Love And The Things In Between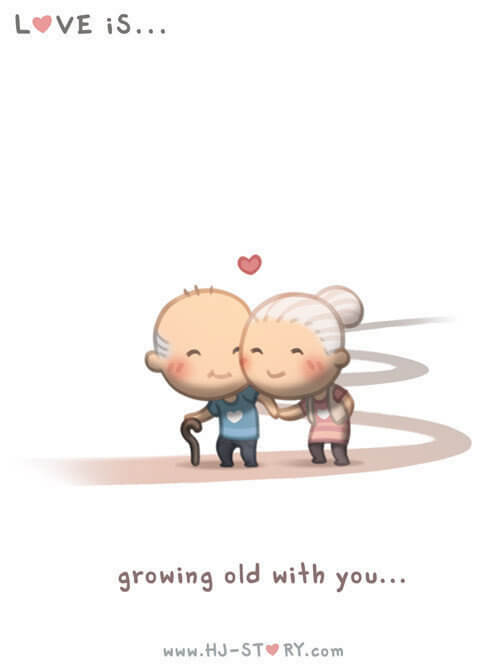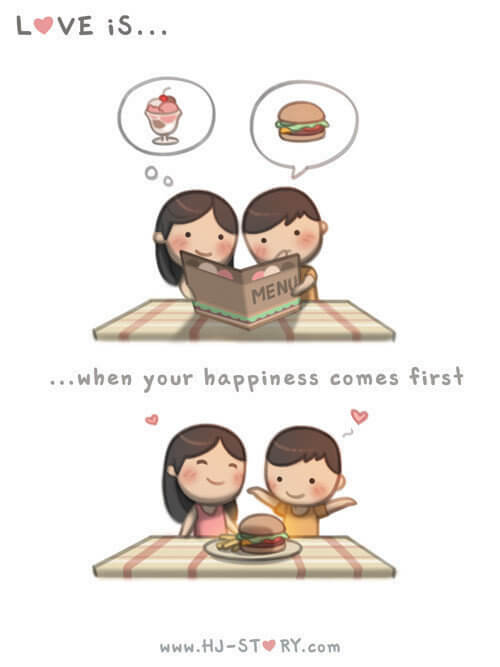 Through his work, Andrew says he hopes to give viewers a greater appreciation for the small moments.
Beautiful Love Status For Whatsapp
He Added-
"We're all so busy and caught up in everything that we forget about the little moments that are important — myself included," he said. "Drawing HJ-Story for me is not only to capture the moments of a relationship, but to remind me of the little moments that are easily forgotten."