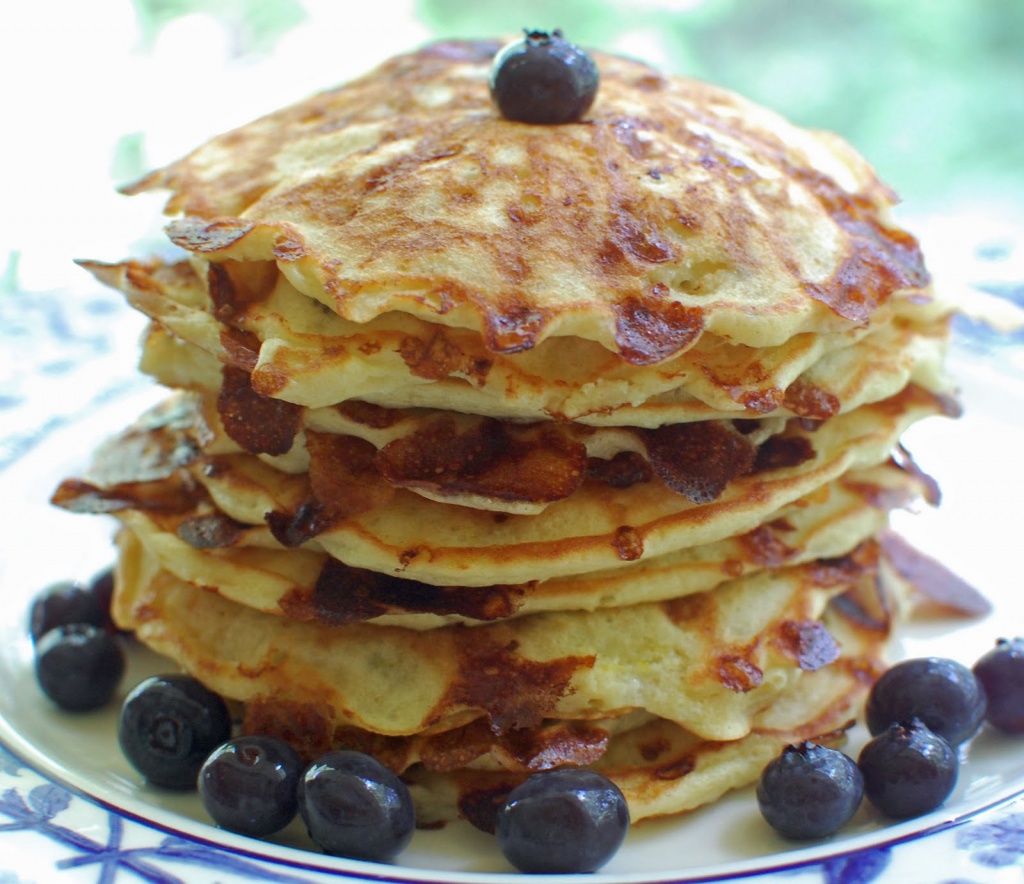 It is really important for kids, particularly school going kids, to have a healthy and sumptuous breakfast, which can provide them the required nutrition to start their day and also keep them filled for a long time. Try these healthy breakfast ideas, these tasty recipes like Easy Scrambled Eggs and Peanut Butter & Jelly Muffins to set off their day on the right note.
Healthy breakfast ideas include such recipes that contain a blend of protein and complex carbohydrates to fuel your toddlers until the next meal. Try pairing whole grains like whole-wheat toast, oatmeal or whole grain cereal with protein like yogurt, milk, peanut butter, cheese or eggs.
Here are our healthy breakfast ideas, try them and don't forget to share your feedback in comments!
Cottage Cheese and Blueberry Pancakes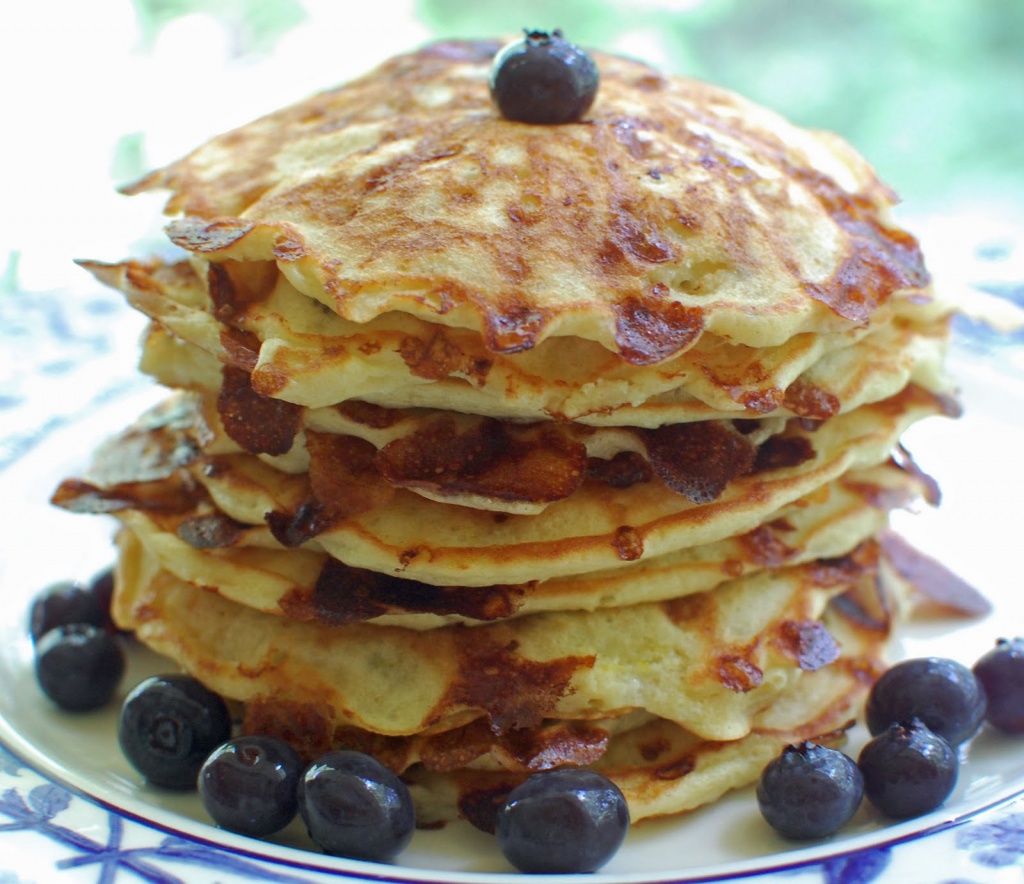 All-purpose flour – 1/3 cup
Cottage cheese – 1 cup
Lightly beaten eggs – 3
Vegetable oil – 2 tablespoons
Blueberries – ½ cup
Mix flour, cottage cheese, oil, and eggs in a bowl. Heat a skillet and coat it with cooking spray. Pour 1/3 portions of batter on the skillet, and cook till bubbles emerge on the surface. Flip, and cook the other side until browned. Garnish with blueberries. This is one of my favorite healthy breakfast ideas as you get a nutritional lift from blueberries and cottage cheese, in the form of protein and vitamins.
Spiced Raisin Bran Muffins
All-purpose flour – 1½ cup
Wheat bran – 1 cup
Pumpkin pie spice – 2 tsp
Baking soda – 1 tsp
Kosher salt – 13 tsp
Buttermilk – 1 cup
Egg – 1 large
Unsweetened applesauce – ¼ cup
Molasses – ¼ cup
Granulated sugar – ¼ cup
Canola oil – 1 tbsp
Pure vanilla extract – 1 tsp
Raisins – ¾ cup
Heat oven till 350°F. With the help of paper liners line a 12 cup muffin tin. Whisk flour, pumpkin pie spice, wheat bran, baking soda and salt in a large bowl. In another bowl, whisk together egg, molasses, applesauce, sugar, buttermilk, vanilla and oil. Mix both mixtures while stirring; add raisins. Fill batter in muffin cups and bake for 25 minutes.
Oat – Cranberry Scones
All-purpose flour – 2 cups
Oatmeal – 1/2 cup
Sugar – 6 tablespoons
Baking powder – 3/4 teaspoon
Baking soda – 3/4 teaspoon
Salt – 1/4 teaspoon
Cold unsalted butter – 10 tablespoons
Dried cranberries – 1/2 cup
Buttermilk – 3/4 cup
Preheat oven up to 350°F. In a large bowl, mix flour, sugar, oatmeal, baking soda, baking powder and salt. Cut the cold butter in the dry ingredients using a pastry blender until the dough looks crumbly. Add cranberries and buttermilk and keep stirring lightly until dough forms a ball. Pat the dough into big circles. Cut it into wedges. Transfer the wedges with a spatula on to a baking sheet lined with parchment now bake for 20 minutes.
Bacon and Egg sandwich
White bread – 2 slices
Crisp bacon – 3 slices
Fried egg – 1
Sliced tomatoes – 2
Spread a slice of bread with sandwich spread. Now add the fried egg. Thinly spread the egg with sandwich spread. Add crisp bacon in a layer. Now add a layer of sliced tomatoes. Cover with the other bread slice. This is one of those healthy breakfast ideas that your kids would absolutely love; you'll love it too coz it's really easy to make.
PB & J Muffins
Flour – 2 cups
Sugar – 1⁄2 cup
Baking powder – 2 teaspoons
Salt – 1 teaspoon
Creamy or crunchy peanut butter – 3⁄4 cup
Large egg – 1
Milk – 1 cup
Jelly or jam
Preheat the oven up to 350°F. Mix and stir first 4 ingredients. Now add peanut butter, and mix its crumbly. Stir egg and milk together. Add it to the peanut butter and flour mix until moistened. Place the batter into muffin cups. Now, in the center of the half filled muffin tins, put a teaspoon of jelly/jam. Top it with the remaining batter. Bake for 20 minutes.
Mexican Scrambled Eggs
Eggs – 2
Fat free sour cream – 1 tablespoon
Fat-free cheddar cheese – 1⁄3 cup
Salsa – 1 -2 tablespoon
Taco seasoning mix – 1 1⁄2 teaspoons
Bell pepper – optional
Onion – optional
Mix first five ingredients in a large bowl. Now, coat a nonstick skillet with some cooking spray and heat on medium low heat. If you are using onions and peppers add them to the pan and stir fry for three minutes. Add the egg mixture and cook it till the eggs are fluffy and light. Top it with extra salsa for flavor.
Any Ideas / Suggestions About This Topic