Delhi is the most populated city in the country. We all know it as a place where people comes with many dreams in their eyes and this city promises to shape it in the best way. But, wait there's one more thing for which this city is famous for. And those are the haunted spots in Delhi. These places have written many scary stories and have also marked the presence of supernatural powers.
Yes! The Delhi people, know and tell many spooky stories about the haunted places present in the city. So now I have decided to scare you all a little by telling you about Top 10 most haunted places in Delhi that one should never visit alone.
Top 10 haunted places in Delhi:
1. Delhi Cantonment:
People consider cantonment as the safest place, but when you are talking about Delhi how can that be safe either. Delhi cantonment has marked among the most haunted places in Delhi. The countless number of people has claimed that they have seen a woman, wrapped in a white saree, stopping the car and asking for help. And when normal human denies doing so, she screams and runs after the car with the same speed.
Got scared! This is just the beginning of fear in the 'Dilwalo ki City'.
2. Northern Ridge:
Northern Ridge popularly known as Kamla Nehru Ridge is a place where most of the crowd of Delhi loves to hang to, but only during the sunlight! Yes as the darkness starts stretching its wings the all the beauty of the place starts getting dull and scary, converting the joys morning into the horrible night.
Some fearless people or the Ghostbusters have claimed that they have heard someone screaming in the place. Some even said that at one moment there was nothing and suddenly in the middle of nowhere they saw some British Soldiers all covered with blood.
Anybody willing to hang out!
3. Lothian Cemetery:
Ok now, this one is quite obvious because just the thought of roaming in the cemetery during night hours make my throat dry. This place is again one of the insanely haunted places in Delhi. Lothian Cemetery belongs to General Nicholas, who once loved a woman, but ended up by shooting himself in the head. The reason being the woman he loved married someone else.
People claimed that they have seen the beheaded soul of this British soldier roaming in the cemetery. His heartbroken soul haunts the people visiting the cemetery during the night.
4. Sanjay Van:
Sanjay Van is a forest area of around 10 km, where families love to spend their day. Mind it just the day! As the place gets transformed into the worse nightmare at the night.
Sanjay van as many old graves and it seems like old souls here has supernatural powers. Many people have heard weird screams here. They even mention that there is a woman's soul in the forest showing up and scaring people.
Not scary! Then why don't you plan a picnic here?
5. Bhuli Bhatiyari ka Mahal: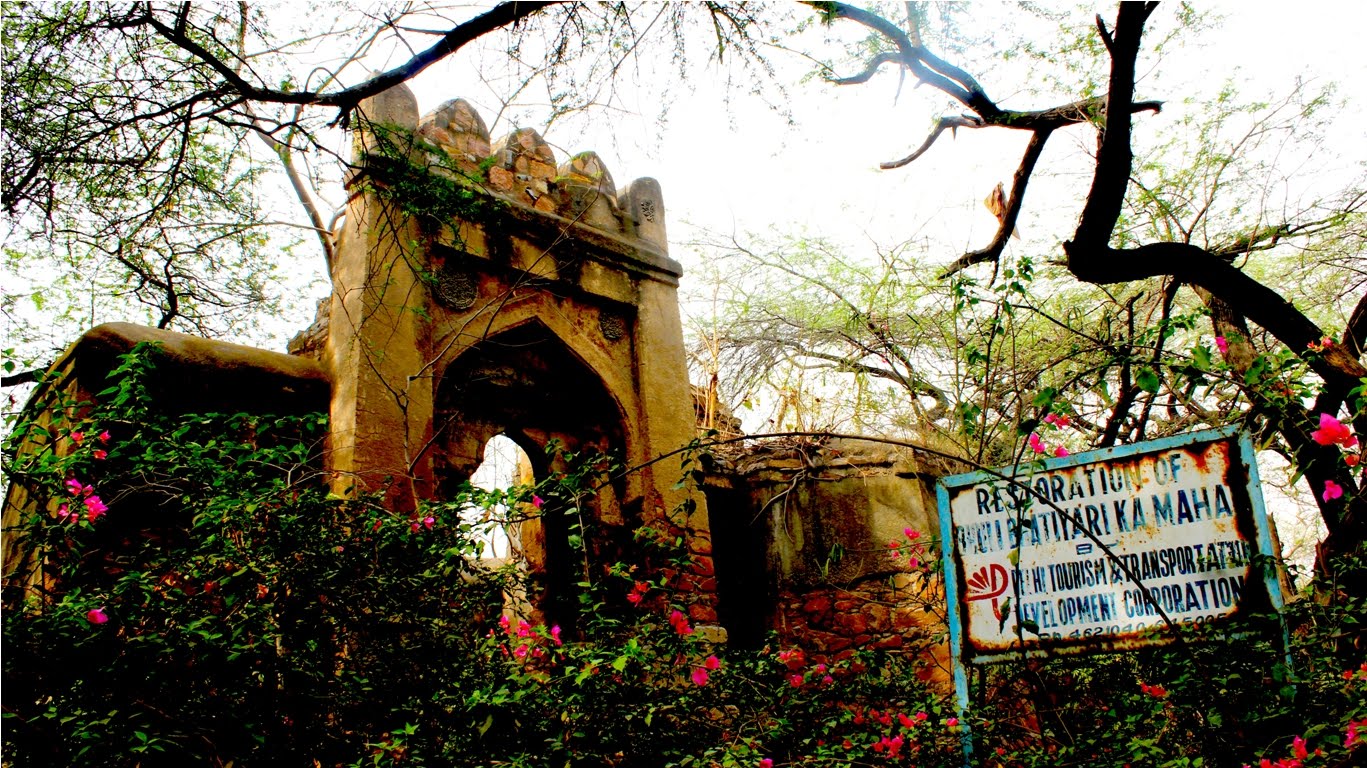 Making it even more spine-chilling, the next one in my list of the most haunted places in Delhi is Bhuli Bhatiyari ka Mahal. I don't know why but even the name of this place is sounding fearsome to me. Forget the creepy night stories, this place can scare the hell out of you even in the daylight.
It is a 14th century, super old structure, where masses scared to enter even during the sun.
Those who tried to show off their bravery here, tell in their cold voice that they have head scary screams and some strange sounds like someone are crying. Even police make the cover around this place, to stop people from entering the Bhuli Bhatiyari ka Mahal at night.
6. Feroze Shah Kotla Fort: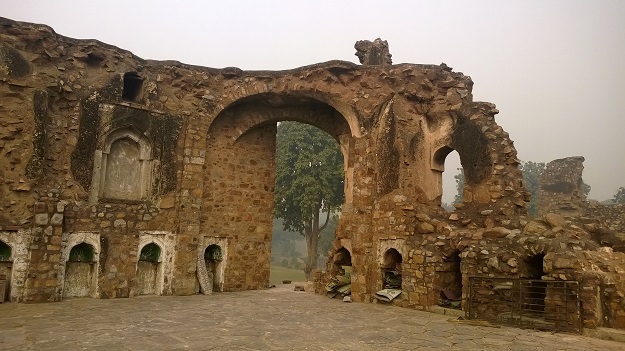 Feroze Shah Kotla Fort of Delhi, is known to be a quiet place in the city. You generally see the handful of crowd here and the omnipresent silence of the place makes it nerve-racking.
People tell stories about the presence of Djinns here. On every Thursday the djinn believers offer prayer and the night followed by the prayers is considered as the most horrific night of the week. Some experienced screams, push and even some fragrance in the Feroze Shah Kotla Fort. While some reported that they have felt that someone is following them on the way to home.
7. Agrasen ki Baoli:
Agrasen ki Baoli is a 104 stepped-well and it is also a beautiful piece of architecture. Apart from its finely chopped architecture, there is one more thing this place is known for. Yes! This place is also one of the haunted spots in Delhi.
Some say it was once filled with black coloured mystical water, which implies force on visitors to committed suicide here. People even tell stories about someone following then while going down in the well. Well, I got want to visit this place! Never at all! What about you?
8. Khooni Darwaza:
As the name tells you this place is known for all the blood and how it has witnessed. And these blood-stained souls, cries and spine-tingling scream still present in this insanely terrifying place.
This place has witnessed the brutal murder of three princes and till death hanging freedom fighters. People say that their souls are still present here and haunt whoever tries to enter the place.
9. Delhi Ridge Area:
This place is known for the number of suddenly missing peoples. This place has almost everything that can you freak out. Those who have visited this place said that they felt that someone was following them, many of them said that they saw a British gentleman with an old-fashioned rifle and some even have noticed chilling yawp and crying sound here at night.
Who wants to check out this place?
10. The Haunted Tree of Dwarka Sector 9: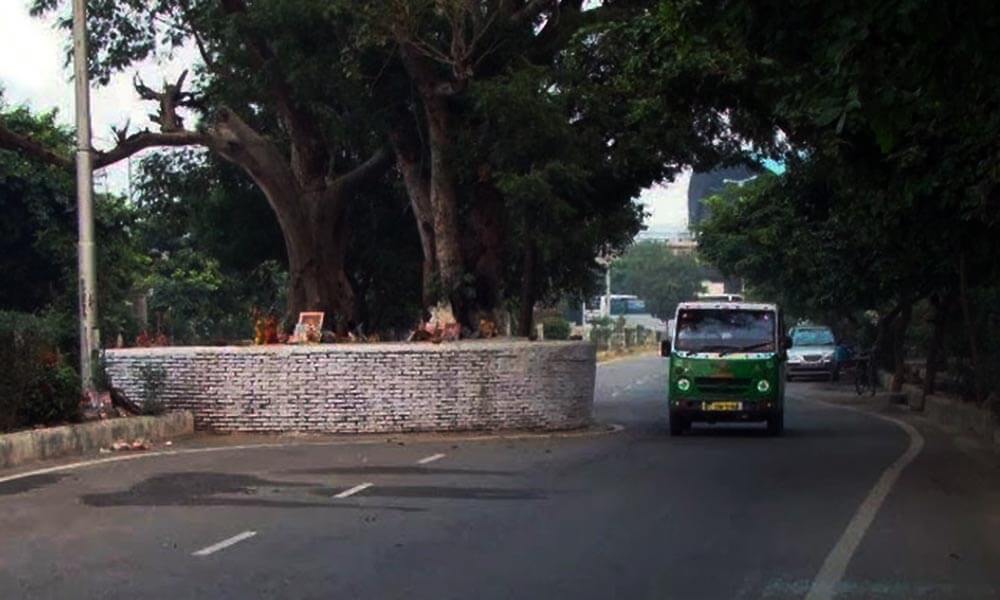 A very old tree present at the Dwarka Sector 9 has been known for haunting the citizens since ages. Some said that they have experienced like someone is running behind their car with a massive speed and some even say that they suddenly got slammed by something or someone which made them go mad with fear.
So many experiences of encounter with some supernatural powers. I can say all of these haunted places in Delhi are spooky enough to make me go reckless. Which one do you find creepiest?