Want to have a great tattoo, but don't know which one? Truly, there is a wide variety of different tattoo styles and it might get hard to choose the best. A good tattoo has to be placed in the right place and it should be of a proper design, what is more. In other words, all your design preferences must be taken into account because you'll have this tattoo for a long and long time on your body.
So which kind of tattoo to select? Let's begin:
Kids Names Tattoos
If you have kids and wish to honor your children, placing their names on some parts of your body might be a good way. You may write their names among the symbols of eternity, flowers, arrows, or heartbeat, etc. What can be better than showing your love through such a little beautiful sacrifice?
Kid name tattoos are becoming more and more popular among mothers all over the world. The reason is simple: they are quite tolerantly treated and accepted by the society so that moms are not criticized for having them. In other words, a person with such a tattoo will be less judged by an elder generation because they might understand the power of mother's feeling of love.
Celebrities with Tattoos
In order to get more ideas about the tattoos let's look at the tattoos on the bodies of the celebrities. In their vast majority, their tattoos are quite simple, so that everyone can have the same. However, they are original as well as the place they are on. You may find the tattoos on the feet, hands, arms, backs, chest of the female celebs. We guess they are quite happy about putting them there, aren't they?
Celebrity Tattoos Male
Male celebrities tend to have the images of different animals on their bodies. For example, Justin Bieber has let the tattoo masters draw a bear and lion at his chest. The meaning of such tattoos is symbolical and may stand for power and strength. However, Harry Styles has decided to be romantic and got a butterfly tattoo. This tattoo symbolizes freedom, which is the main thing Harry probably appreciates in relationships.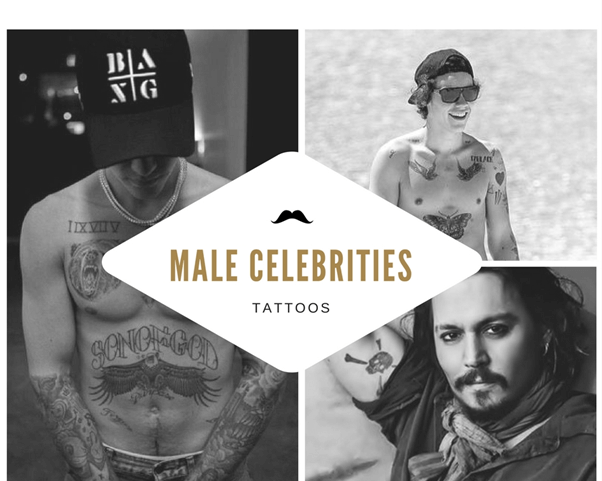 Where to Put the First Tattoo?
Between Your Fingers

On the Bottom of Your Foot
Inner Forearm
Spine
Ankle
Collarbone
On Your Ear
On Your Lower Back
Your Rib
Wrist
Hope that these tattoo ideas have inspired you to make at least the one like that. Have a great and fruitful day!
Any Ideas / Suggestions About This Topic