Pre-wedding and Post Wedding photo shoots are much in trends these days. Valentine's day is just around the corners and you may want to do something creative this year. Here, we bring you some couple photo-shoot ideas to capture stunning pictures and memories. The output of clicks will blow up your mind while using these props.
Valentine's Day photo shoot can be a special and cute way for couples to express their feelings. Shooting the most romantic photos means you need to have good ideas and plenty of props. Here are some awesome Valentine's Day theme ideas and couple photo shoot props:
Heart-Shaped balloons
Let's began this Love festive with amazing red heart balloons. Heart shaped balloons and couple photo shoot makes a lovely combination. Let the session be wintry of fun and love with this prop. Beachside location would be just perfect to complete the picture. Holding a bunch of red balloons and cuddling with each other can make a perfect picture to capture. A Playful pillow fight, a picture frame with the quilt,  and perfect kiss to end the session. Heart Shaped Balloon bunch makes a beautiful visual treat as a prop for a couple photo-shoot. Dressing in white and holding the red giant balloon brings in amazing memories to stay with you forever!
Giant Heart
A whimsical Valentines day shoots with a giant Heart is sweet and adorable. Make a heart shape using Wood and pieces it together and cover it with red color cloth or color. Although there is much you can do with giant heart, which can make a beautiful picture to capture. You can use the idea of "I+You= heart". The heart prop can never be out of fashion and you can go on playing around it. Posing for some beautiful pictures will express your bond.
Red Color Powder
Valentine's day is all about couple love, and red makes a perfect expression of Love. Red is the pure color of love. Using Red Holi Color Powder as a prop can make a perfect picture that expresses "Love is in the Air". Make a date with your special person and celebrate the love day with amazing couple photo shoot. Swirl around some powder in the air and the mood in the room will be just right for you and your special one to celebrate Valentine 's Day. Believe it or not, this prop will give you a perfect photography heaven. The picture with those warm up moments in the red color. The vibrant red power splashed in the air would be just amazing to capture a picture.
View more couple photo poses that you may use for any Valentine's day photoshoot indoors and outdoors.
Flowers Wreath/Red Roses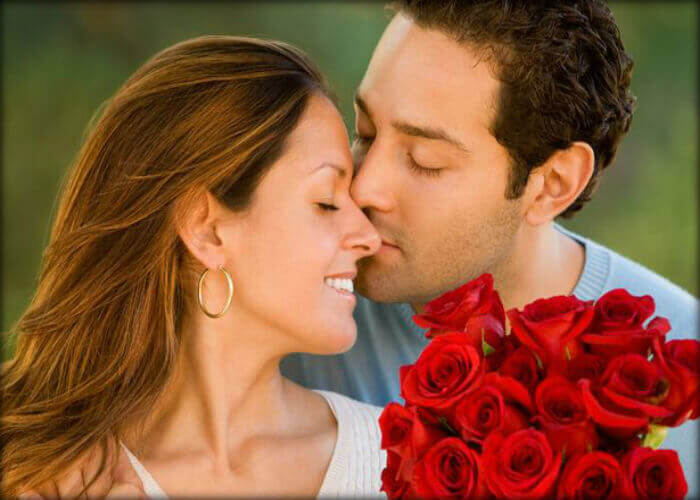 Getting fun pictures on special day like Valentines will always bring a smile on your face. Unique frames have been common these days. So how about trying natural beauty with extra glance of flowers and roses? This is going to be amazing. Wreaths are useful in many ways. This time let it be prop for your couple photo shoot.
An oversized wreath of red roses or flowers can bring in romantic charm with lovely option. Also, this fun activity will bring you closer to your special one to enhance your relation more. Background or beach scene would be the perfect location to have a fun session with your partner. A perfect love couple could make an amazing picture with the mixture of greenery and red flowers.
Heart-Shaped Paper Cut Outs
The heart shape is a perfect way to show off your love through creative paper cuts and ideas. This one is far from other Valentine 's Day couple photo shoot idea. Confetti and paper cuts would look amazing in the hands of love birds. A heart shaped paper cut out with chalk messages engraved on it would make a beautiful prop. Pull to the sidewalk chalk and enjoy making a path straight to your heart. This is a fun way to add some personal touches and give you capture a vintage feel.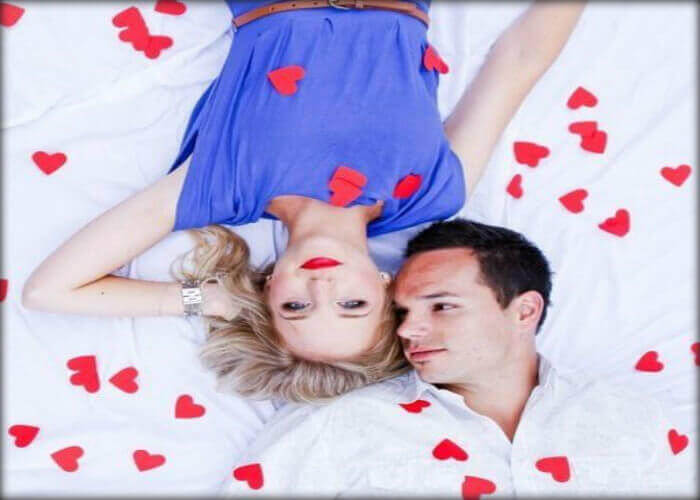 There are many ways you can use the paper cuts in a heart shape. You can have a ceiling or a tree covered with hanging heart shaped paper cuts. Also, there are some DIY ideas online that can help to make the garland from it. This prop would make a perfect celebration end with lots of love and fun for the Couple Photoshoot Ideas.
Heart Lollipop
A valentine's day celebration without a sugary goodness is incomplete. If you and your partner are foodies then this prop would completely serve justice to the picture. It is an adorable treat to you and your partner on this day and pictures of these props come out really lovable. There are heart shaped lollipops in read available in store. Simply grab them and get ready for your couple photo shoot top be remembered and Enjoy.
Check out some poses and ideas how to use this prop to get cute pictures. Doing this would be a fun idea on Valentine's day. The celebration ill completely takes the celebration to another level, unlike others.
Love on Snow
Make snow as your prop for this winter love season festive celebration is implied adorable idea. Saying "baby its cold outside" would want you to step out and get the real love captures in a fun way. Snow makes a gorgeous prop to show off the beautiful nature and love together. Snow is an amazing backdrop for any picture.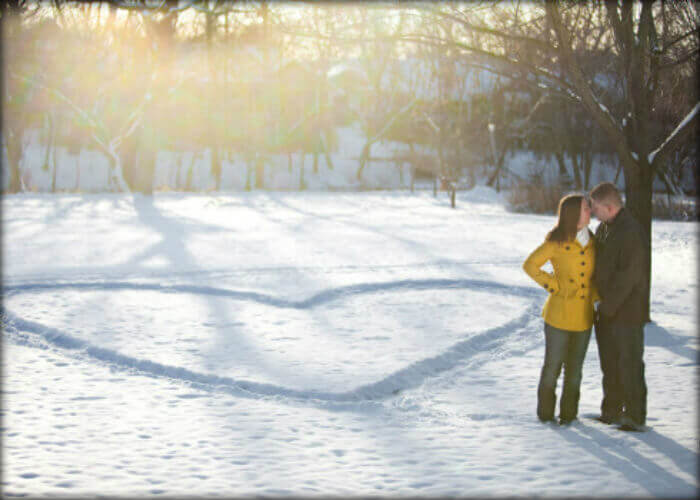 Some of the wonderful ideas to play around in the snow and get perfect couple photo shoot is:
Goofing off: Show off your style that is unique by finding a little clearing in the forest. Have a photo click of some casual action. Whatever is your action the photos will surely showcase love.
City snow: Stand in the middle of the city under the shade of snow falling. That would make a perfect idea to show off your love.
If you are a pet lover, you can add them to the frame and get clicked while giggling and cuddling with a pet as well.
Find a place between the snow and get closer to click some love lingering moments. Standing together at the door can make a beautiful pose.
An ice skating kiss would make a perfect idea to show off your love. Pose in several different poses or let your man give you the warmth and the picture will show the rest.
An intimate close up picture would be a gorgeous way to show off your love. The beauty will enhance the theme of romance. Make sure you stand in the place where the winter backdrop is still visible, but the focus in still all on you two.
A snowball fight makes the cutest photo to show off your fun and adorable love chemistry. There are plenty of ideas to show your cutest love story through such poses.
Love on the lake is one of the breathtaking pictures. Stand in the middle of a ground fully covered with snow and draw a big heart shape. You both standing in the middle of the snow hearth would make a breathtaking picture.
Snow mountains as a background also make a beautiful capture and prop.
Some intimate poses in snow would make the picture look dam beautiful. It will show off your comfort and love that has built your relation stronger to this stage. Let love be expressed in the beautiful backdrop of snow.
We are sure that your valentine's day shoot would be fun and adorable to capture. These few ones are something that would take your breath away and enjoy the day together. It makes a perfect fun moment with these easiest and cutest ideas. There are infinite ideas you can go with, but doing some out of the box activity is fun and cute.
Each picture will have a store to share that would make this Valentine's Day a memorable one. Celebrations will go on, but the moments will not come again. Capturing these beautiful moments through a couple photo shoot would make an amazing idea.
Going on a dinner date, gifting something expensive or going on a trip have became common ideas to celebrate this day. Couple photo shoot ideas are something unique and the most fun way to spend the day together. Props are one of the most fun elements to add as it makes the picture look even more adorable and exciting. Make the closeness look adorable in the pictures with this ideas.
Get started with your prop ideas to have a perfect day spent with your partner on Valentines day. Let every moment of your celebrate get captured in the picture. We are sure you will have the craziest and most romantic time together.