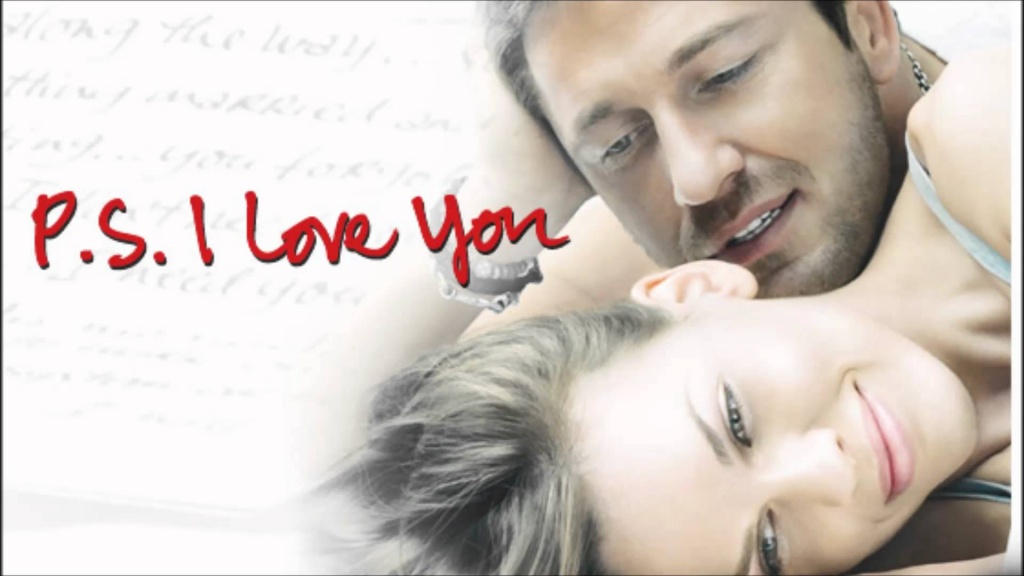 Normally, guys just hate watching romantic movies and would rather watch an action flick. Girls, on the other hand, love romantic movies and happy endings. Watching movies by downloading from tamilmv with your partner can be really fiddly when you have such different tastes. However, there are some good options to try if both of you want to watch a movie together.
Here we are sharing 20 best romantic movies which are perfect to watch with your partner on Valentine's Day:
1. The Holiday
What does one do in holidays, when they are desperately single and desolately poor? You swap houses with a stranger living somewhere in a gorgeous house in Los Angeles; you meet the perfect man, fall in love with him and live happily ever after! Doesn't that sound like a dream?
The Holiday is one of the best romantic movies and a must watch movie for this Valentine's Day. Kate Winslet, Cameroon Diaz, Jack Black and Jude Law are all absolutely perfect together.
2. Pretty Woman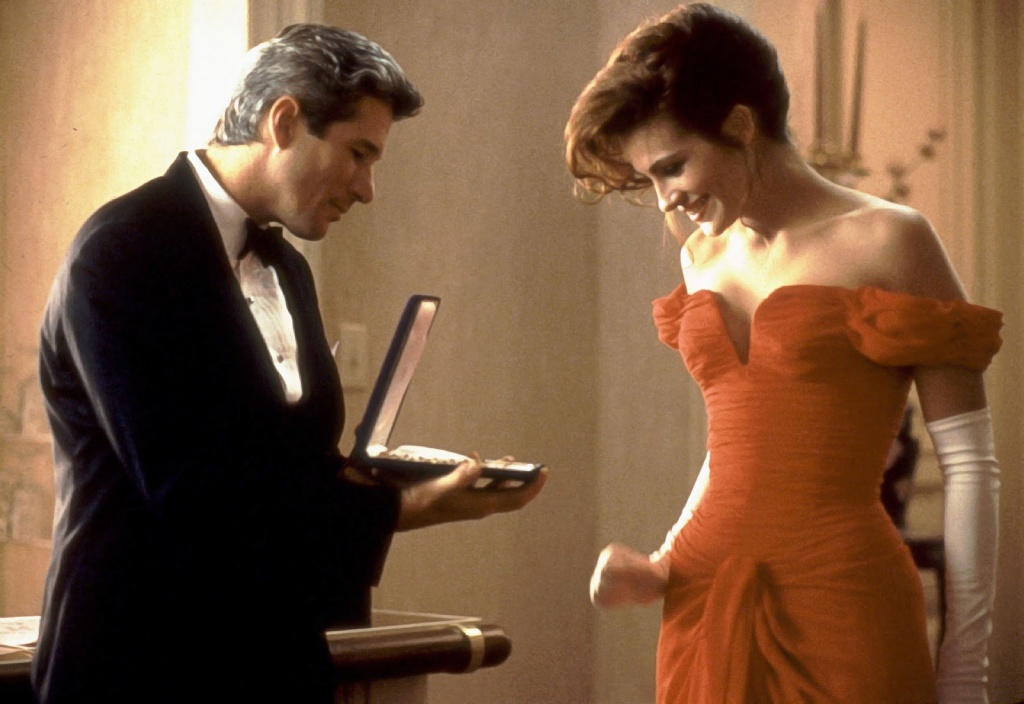 Who thought that a love story between a businessman and a hooker could turn out like this? The simplicity, with which Julia Roberts and Richard Gere portray love, can make anyone want to fall in love. It makes you desire for somebody who will turn your dreams into reality just like Gere overcame his wariness to fulfill Julia's. This romantic movie is a true classic!
3. Love Actually
What emotion does 'Christmas' represent? LOVE! And this is one movie which tells the love story of not just 1, but 8 couples! Shot in London, possibly the most stunning places to be in the merry month of Christmas, this movie is as Christmassy as they get. Couples are falling in love, couples are falling out of love, and then there are heartbreaks and crushes – this movie is an emotional rollercoaster.
4. 27 Dresses
Attractive, ambitious and a darling, Jane's deepest darkest top secret is that she has been a bridesmaid for 27 times! The tale unfurls as she meets a gorgeous reporter who falls for her. What happens then? You have to watch the movie to find that out.
5. The Notebook
The Notebook is certainly not your usual rom-com, however the loving hearts swear by this film! It is more than just the typical rich girl meets poor guy and falls in love plot. The story casts a spell and creates magic that has a lasting effect. It won't matter if you have already read the book. We suggest you still watch the movie and you'll fall in love all over again!
6. P.S. I Love You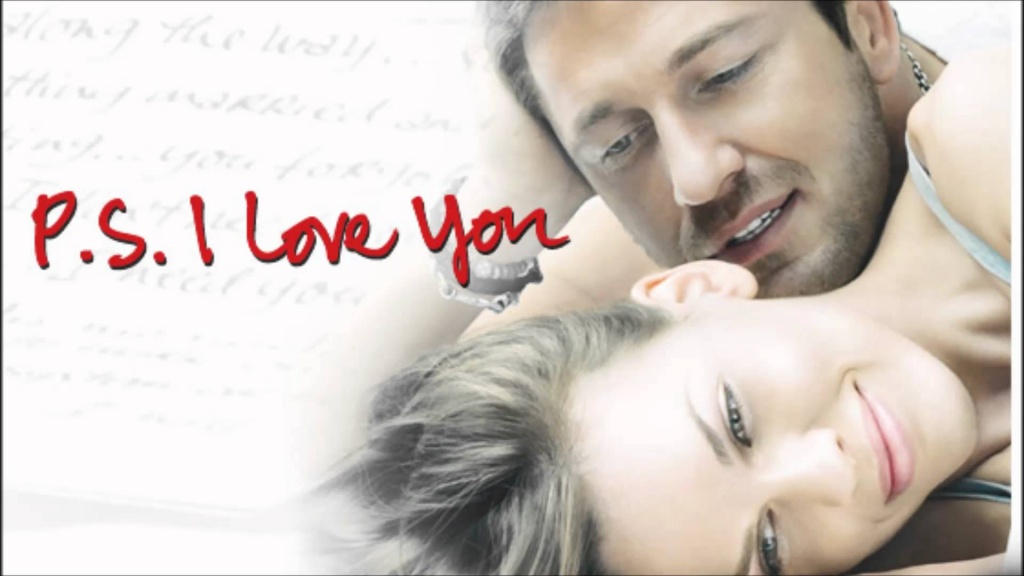 "P.S. I Love You" is an emotional story of a young widow who refuses to give life another chance. Guided by the letters left behind by her dead husband, this movie is one of the best romantic movies and a complete tearjerker. Starring Hillary Swank, Gerard Butler and Jeffrey Morgan, this is the type of movie you can watch again and again. And every single time it'll touch your heart.
P.S.: Keep your tissue box ready.
7. Never Been Kissed
What will you do if you got an opportunity to relive your high school days? A young journalist (Drew Barrymore) turns her life around by going back to high school for a research project. An absolutely fun movie that reinforces our faith that life gives us another chance when we truly want something.
8. She's The Man
When Voila heads to boarding school, disguises as her brother to fulfill her goal of being on the football team of the school, little does Voila know that she will wind up falling in love with her room-mate, the extremely good-looking Channing Tatum. The complications and confusions make for a entertaining movie.
9. How To Lose A Guy In 10 Days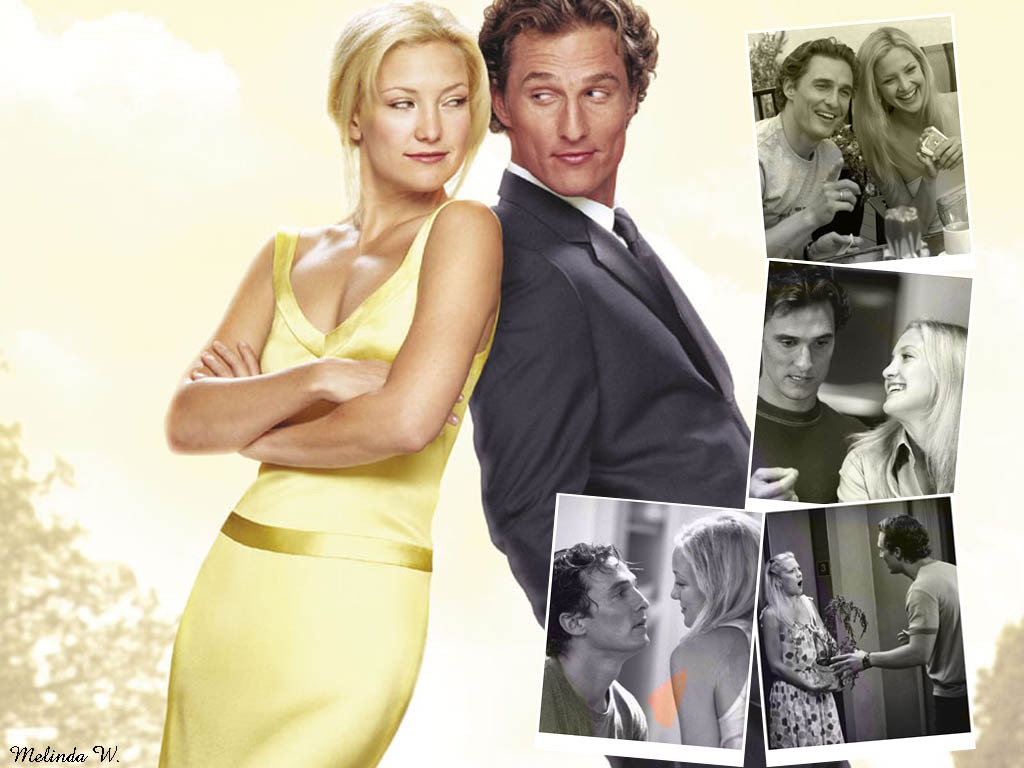 What does one get when they put Matthew McConaughey, Kate Hudson and a crazy plot together in a film? You get a complete laugh riot. How to lose a guy in 10 days is not a usual sappy romantic movie. It is a refreshing and contemporary take on relationships.
10. The Ugly Truth
The Ugly Truth stars Gerard Butler along with Katherine Heigl. Butler comes to Heigl's rescue when her morning show is on the verge of getting cancelled. Coming from two completely different worlds, both of them hit it off and Butler falls in love with her while helping her get a date with another guy.
11. No Strings Attached
Meet Adam (Ashton Kutcher), he's the kind of guy who brings you carrots coz you told him you are not fond of flowers and makes you mixed tapes for that time of the month! Emma and Adam make a decision to keep their liaison strictly physical, however life has some other plans in store for them. Sweet and Simple, watch "No Strings Attached" for the steaming hot chemistry between Emma and Adam.
12. Valentine's Day
In a string of interrelated stories, these couples break-up and then make-up because of the expectations and pressures of Valentine's Day. From old flames to childhood crushes, the movie covers all types of relationships brilliantly. This is one of the best romantic movies to watch with your partner on Valentine's Day.
13. A Walk To Remember
What would you expect when a troubled teen, is punished and forced to do community service? You don't expect much, right? Landon feels the same when the unanticipated happens. This love story has chemistry, charm, emotions and off course drama.
14. Sex And The City
No one can get bored watching "Sex And The City", this movie has everything, life in NYC, company of kickass friends and falling in love with a handsome hunk – what more do you want? One of my favorite and one of the best romantic movies ever!
15. Confessions Of A Shopaholic
Rebecca Bloomwood (Isla Fisher) is goofy, charming, eccentric, gorgeous, but above all, she is a shopaholic! Her journey from an out of work journalist to a famed fashion writer and her love life is accurately portrayed in the "Confessions Of A Shopaholic".
16. The Devil Wears Prada
Andy Saches played by Anne Hathaway wants to be a successful journalist who as fate would have it ends up working at a fashion magazine. She is in for a fright as Miranda Priestly her boss played by Meryl Streep is nothing less than an elegant monster.
17. 500 Days Of Summer
500 Days Of Summer is a treat to the eyes and an candid take on contemporary dating, love and heartbreak. This movie has a relatable story, an awesome plot, soul touching music, and of course Joseph Gordon-Levitt and Zooey Deschanel!
18. 50 First Dates
Can you imagine going on 50 first dates but with the same person? Henry falls for Lucy, but little does he know that Lucy has a problem of short-term memory loss. So either he can forget about her or every morning when she gets up he has to woo her over and over again. Any guesses what Henry decides?
19. The Perks Of Being A Wallflower
This is not a usual romantic flick; "The Perks Of Being A Wallflower" is the voyage of a young recluse fresher who make friends with 2 seniors who show him a different side of the world. In his voyage to revive himself, he falls in love with the mysterious Sam (Emma Watson).
20. A Cinderella Story
If you are one of those hopeless romantic types, waiting for your enchanting fairy tale to unfold and your prince in shining armor to come and rescue you, then this movie is totally for you. In this new age Cinderella Story, two Internet pen-pals (Hilary Duff and Chad Michael Murray) decide to meet in person at a school dance, upon meeting each other they fall in love, however two separate worlds keep them away from each other.
Let the best romantic movies marathon begin!
Any Ideas / Suggestions About This Topic