A healthy lifestyle sweeps away darkness from life. To be honest enough, it is not that being healthy has become a tad or a trend! No! Rather it is the lifestyle that makes you perfect to the T. And one of such proceedings to a rosy-cheeked lifestyle is to eat and drink that keeps you in a good condition. Today we are going to focus on the intake of that leafy vegetable which has hidden benedictions.
Kale, it is!
What is Kale?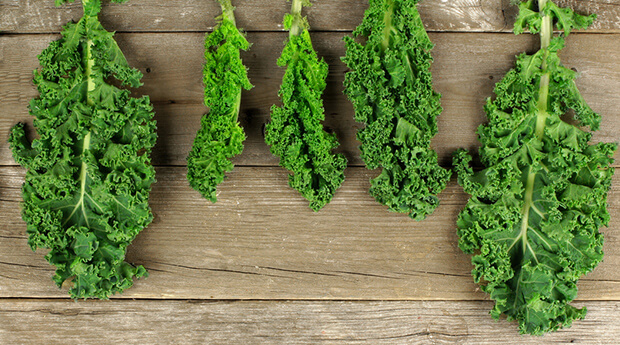 Also known as leafy cabbage, Kale is known to be the king of green vegetables. Undoubtedly, Kale is one of the most nutritious plants that is the healthiest for all. A leaf-cabbage, there are too many benefits of Kale.
Before delving into the benefits of kale, it would be wise, if you do not mix it up with Broccoli. Wikipedia states that Kale is a type of wild cabbage. And History says that this kind of greens was actually originated in the Asia Minor, as its cultivation had started since 2000 BC.
Kale has a lot of nutritional benefits. However, one may certainly ask whether the people during 2000 BC were at all aware of those factors. One can easily guess that the people at the earlier times (nearly 4000 or more years ago from now) considered this herb as a good food and continued the cultivation of this kind of vegetation – especially for eating them.
Why Should You Eat Kale Nowadays : Benefits of Kale
In this expeditious society that deals with superfast time, people want finger-click solution to everything. It does not matter how crazy the statement sounds, the real factor is absolutely so. Fast foods have become a strict no-no to many office-goers and commoners, while some specific super-foods stepped in to fill in the blanks. One of such a super-food is Kale.
This green leafy vegetable is considered to be high in fiber.
The intake of this veggie can be taken in various forms including smoothies, salads as well as boiled.
Another benefit of kale is that the presence of potassium content in it reduces the risk of heart diseases.
Health Benefits of Kale
Rich in carotenoid and flavonoids, the benefit of kale is to fight cancerous cells. It has the antioxidant property which helps in a proper serving of oxygen in your body as well as makes your skin look healthy and young.
Kale has got an anti-inflammatory property that is equivalent to 100mg of Omega 3. Including this in your diet can reduce inflammation.
Kale has a rich source of Vitamin C which has huge benefits in the functioning of the body. The presence of Vitamin C is 4.5 times that of spinach. Presence of Vitamin C helps in the boosting the immunity system, helps in hydration as well as enhances metabolism.
Also filled with Vitamin A,  Kale's benefits leaves no bounds even to the most critical places of your body. Kale helps in a good vision to the eye and prevents yours from oral and lung cancers.
Vitamin K is another important need in the body for the prevention of various cancers. From normal prevention of blood clotting to the development of the bone healthy, Kale has Vitamin K in it that also cures Alzheimer's disease.
Cholesterol is needed for making bile acids that help in the digestive system. This bile acid can be used again and again in your body that might result in an increase of Cholesterol. Kale, on the other hand, contains bile acid sequestrants that help in lowering the cholesterol in the body. That also helps in the reduction of the risks of heart diseases.
Also high in Beta Carotene, it acts as a Vitamin that has the power of the healthy and proper functioning of your body.
There are too many minerals present in kale which people these days are lacking in their body. Presence of Calcium in Kale in the proper functioning of the body making the bones stronger.
Proper implementation of magnesium in the body helps in the prevention of type 2 diabetes as well as from heart diseases.
Proper intake of potassium in the diet by the intake of Kale helps in the reduction of blood pressure as well as prevents heart diseases.
The presence of Lutein and Zeaxanthin in Kale acts as the most powerful nutrient that supports even the tiniest part of your body. The presence of these in Kale benefits your eyes from cataract and other common eye disorders.
Kale also has dietary fiber in it that has an amazing source of weight loss. The low calorie and high water content in Kale is one of the main basic benefits of Kale that helps in weight loss.
Types of Kale and Benefits of different types of kale
1. Curly Kale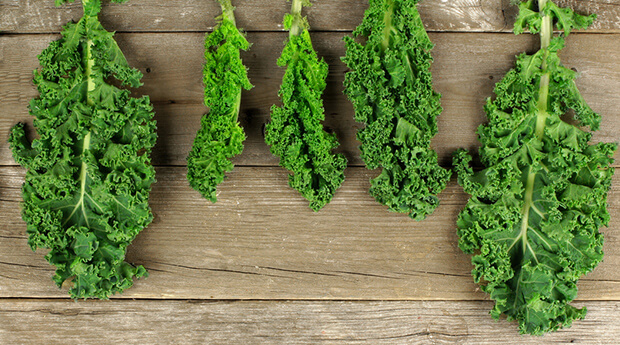 This is one of the types of Kale that is dark green in color, at times it is purple too, which can mostly be found in grocery stores. This leafy vegetable has a pungent smell and is kind of bitter in taste.
Benefits of Curly Kale
Being highly resourceful, you can find it in the most common areas.
The benefit of this kale is that you can include it in your diet in the form of salad as well as kale-dominant salads.
The taste of this vegetable is quite good but at times, it has a pungent and bitter taste which can be altered if fried with spices.
You can either eat it by tossing it with garlic, olive oil, salt, and pepper. Or you can blend it with strawberries or lemon-tahini dressing.
It has got tightly wound curls which can be used as chips in salads and soups.
2. Red Russian Kale
It is not as curly as the normal curly kale.
The red Russian kale has got red stems and is vibrant in nature.
The leaves of this kale are quite flat and seems a doppler angles of Oak leaves.
Benefits of Red Russian Kale
It's a rare type of Kale that cannot be easily found in the supermarket but you will be able to find it in the farmer's market or natural food stores.
One of the best benefits of red Russian kale is that it is rich in Vitamin C.
Not only this, Red Russian Kale also provides iron, Vitamin A, protein, potassium, fiber as well as calcium.
Use the leaves with non-veg salads and spices.
The benefit of this type of kale is that it helps in the digestive process as well as relieves you from hunger-pangs.
3. Lacinato Kale
Also known as Dinosaur Kale, Lacinato kale is numerous names.
It has large, blue-green leaves which will be almost 3 inches wide.
Also, lacinato kale is one of the staple food of Italian cuisines.
Benefits of Lacinate Kale
It is one of the zero fat food that helps in weight loss
Being rich in Vitamin C, there are many health benefits of Kale. It helps in the prevention of cancer and boosts the immunity system.
Also rich in Vitamin A, Dino kale enhances good vision, development of bones and protects eyes from cataracts.
It also helps in the prevention of heart diseases, low, and digestive system.
You can have the dino kale along with fruits or berries as well as do an Italian seasoning.
4. Chinese Kale
The outlook of Chinese kale is the fusion of broccoli and spinach. In simpler words, it's their hybrid.
It has flat and glossy leaves
Thick stems which almost look like broccoli when cooked.
Benefits of Chinese Kale
One of the benefits of Chinese kale is that it is rich in Vitamin A, B, and C.
Not only this, Chinese kale also provides calcium, iron, and phosphor.
Due to this, the benefits of Chinese kale is to smoothen digestive system, maintaining sinus.
Chinese Kale also prevents cancer, protects eyes, increases metabolism, keeps bones healthy and accelerates oxygen in the body.
You can stir fry with sesame seeds along with sauteed garlic and additional green veggies.
5. Redbor Kale
An attractive plant that has red and ruffled leaves.
It has shades from red to deep purple with hints of green.
Benefits of Redbor Kale
Rich in Vitamin A and C.
Also provides calcium, potassium, protein, carbohydrates and dietary fibre.
It is highly beneficial as chips in salads as well as along with boiled veggies.
Due to the different beautiful colors available, you can also plant it in the garden as an ornament.
6. Ornamental Kale
It is suited to the floral end of the garden
It is edible and green in color.
Benefits of Ornamental Kale
Enhance the entire outlook of your garden area.
Not only this, it acts as an ingredient for garnishing like parsley.
It takes time to cook, so rather you can use it for chicken stew.
Kale Nutrition
As per the recent study, Kale is considered to be one of the dense-nutrient food. Kale is multi rich in nutrients that are highly required for a healthy body. Considering 100 grams of Kale, it will contain nearly 49 calories, 4.2 grams of protein, 150 milligrams of Calcium, half of a gram of fat and 3.6 grams of dietary fiber.
Calories in Kale
Being rich in nutrients, minerals, fibre, and vitamins, Kale is one of such green leafy vegetables that is highly beneficial for your body in all ways. It is that multi-talented veggie that will make wonders in your body if taken in a proper quantity following your diet schedule.
Thinking of taking up 1 cup of raw chopped Kale, the calories include – Total to 8 calories
0.24 mg of iron
0.6 g of fiber
0.68 of protein
24 mg calcium
8 mg of magnesium
19.2 mg of Vitamin C
112.8 micrograms of Vitamin K
80 micrograms of Vitamin A
On the other hand, if you intake boiled or cooked kale, the source of Vitamin C is nearly 0.45 percent more than the intake of spinach. More than Spinach, Kale has a rich source of Vitamin C. Being low in Oxalate, it also helps in the proper functioning of the digestive system.
How can you eat Kale?
Kale can be enjoyed in various forms in your diet plan. Here are some of the best ways to enjoy the savor of this amazing veggie –
Saute garlic in olive oil and add some freshly chopped onions. Fry until it soft and golden brown in color. Now add kale to it and saute for nearly 4 to 5 minutes to maintain the softness.
In an alternative to the above dish, you can even boil the leaves and saute with like a side dish with lemon and tahini.
Intake of kale in salads in another delicacy which you would love to relish. Scrunch the leaves of Kale to make a creasy effect. This is basically done to break the cellulose in the leaves and let it pour out the nutrients in your body.
You can also opt for slurpy smoothies. Take a handful of kale and blend it. If you think you cannot take in that way, you can add some frozen berries to enhance the flavor and the taste of it.
Kale chips are another delicacy which you will not love to lose on. Remove the stem and fry the leave in olive oil or virgin oil. Along with that, you can add little spices like pepper, red chili powder, cumin powder or seeds and even Piri Piri. Bake at 275 degrees Farenheight for nearly 30 minutes for enjoying the crispiness of healthy chips.
Conclusion
There are too many benefits and factors that are there when it comes to kale. It is that one veggie that is blessed with benefiting your body in various ways and forms. But before you intake that, learn and study thoroughly regarding the amount and whether you should take in enough or not. Not everyone can suit to this veggie. So before taking it in huge quantity, consult the expert to know more.