Many of us have heard about Amazon Prime Video, considered the best subscription service for video streaming and renting operated by Amazon in the USA and other developed countries. The service is available either as a standalone option or as an inclusion of Amazon's Prime membership service. Unfortunately, users increasingly began to face many problems and errors, which led to debiting large amounts of money from their online wallets and credit cards.
In particular, such problems were seen in Seattle, Wa. Thus, many are now asking logical questions, how to be and what to do about it. But despite these problems, Amazon Prime still has a lot of benefits that help it maintain its leadership position in its niche. This article discusses them in detail, just as well as the drawbacks which cause some users to cancel their subscriptions. And if you're one of them, you'll know how to do it step by step. 
And Then We Wondered: Is It Worth the Cost
Even though, according to Jeffry Bezos, Amazon Prime now has more than 100 million members worldwide, it is not a free service, as in April, since it raised Amazon Prime membership prices from $99 to $119 per year (or $12.99 a month). So weigh the benefits and drawbacks mentioned below to evaluate if it's worth its money.
Pros of a Subscription Service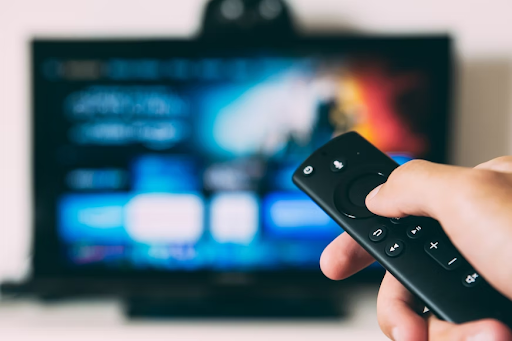 Amazon Prime is a quick delivery program for its customers. By purchasing a subscription, the client gets a lot of bonuses and discounts. The service also provides subscriptions to its media library for TV channels, shows, movies, library access, and the ability to legally purchase video products, books, games, music, cloud storage, and much more. But first things first.
| | |
| --- | --- |
| Free Shipping | Free delivery is one of Prime's first features and a cornerstone of the brand. However, shipping costs can quickly add up for consumers who prefer to make online purchases. With a few exclusions, Prime membership reduces the cost of over 100 million things. |
| Fast Shipping | While Prime delivery is the standard, several alternatives can get your product to you even faster. For example, in many locations, Amazon offers same-day shipping on millions of goods and delivery for groceries and necessities for 2 hours only. In addition, Prime members can get many new entertainment goods on the day of their release. |
| Stream Prime Video | If Netflix's options seem dull, check out Prime Video, which comes with an Amazon Prime membership. There are hundreds of TV series, shows, and movies, including original shows like The Boys, The Man in the High Castle, The Night Manager, Carnival Row, Good Omens, and the upcoming and highly anticipated The Lord of the Rings show, are accessible to stream on any device. |
| Prime Exclusive Brands | Prime members will also get access to goods that are not available to those who don't have an active subscription. In addition, Amazon has a standalone area dedicated to brands that exclusively sell to Prime members, including some Amazon-owned firms. |
| Free Prime Reading | Not everyone knows, but initially, Amazon used to be an online bookstore, so it's only natural that Prime provides reading-related perks. Users may access a collection of books, periodicals, news items, and more with Prime Reading on their phones and tablets. |
| Prime Music and Audio Channels  | Prime Music gives you access to more than two million songs and users' customized playlists and stations on every device. Amazon Prime members may also download the Audible app and get instant access to channels with hundreds of audio programs. You can also find an option of getting one free audiobook per month. |
| Reward Card | Those who create a Prime Account will also get a Rewards Visa Card that gives them 5% back on Amazon.com and Whole Foods purchases. Also, the Prime Rewards Card gives you 2% back in restaurants, petrol stations, and drugstores and 1% back on everything else. |
Cons of a Subscription Service
Every coin has its reverse side. And, of course, Amazon Prime has drawbacks that some customers don't want to accept. In addition, not all streaming service options are worth the price of admission. But, mainly, it's true for those who are very uncomfortable with the following cons of Amazon Prime.
| | |
| --- | --- |
| Raised Prices | As previously said, an annual membership has increased to $119, and the monthly Prime membership has raised from $10.99 to $12.99. As a result, the cost for students has also gone up. |
| Prime Music is Limited | Prime members can access two million ad-free tracks, but that isn't much. Amazon Music Unlimited competes with Spotify, Apple Music, and Google Play Music, but keep in mind that the premium subscription costs $7.99 a month for Prime members. In comparison to its competitors, Music Unlimited is likewise not well-liked. |
| Amazon Video is No Netflix | While Amazon Video offers a lot of material, it does not compare to Netflix or Hulu in terms of quality or quantity. In addition, while Amazon Video is a beautiful feature, it isn't the most excellent replacement for other streaming services because many series and movies are only available to buy or rent. |
| Useless for Users Who Rarely Buy | For active consumers, Amazon Prime makes a lot of sense. However, free delivery may not be worth the price if you don't buy too many options. On the other hand, Prime subscribers might wind up buying a lot of useless things that end up going to waste because of the free delivery and ease of browsing to check out. Such ease of purchasing might result in significant expenditures and unwanted items. |
As you can see, the pros might outnumber the cons. However, it's worth noting that, as mentioned in the preface, residents of Seattle, WA, are experiencing an increasing number of technical problems caused by the poor level of Amazon Prime service support in the state. But on the other hand, don't forget about the existence of consulting services, the leading position among which is Howly. The qualified Howly experts can help you with Amazon Prime issues troubleshooting, given their vast experience in the field. 
Thinking of Сanceling Your Subscription
Of course, it's your decision, and nothing is wrong with it. Mainly because you can find many negative comments on the web about Amazon Prime concerning unauthorized charges for services that customers didn't order; most of this situation occurs in Seattle, Washington. There has been no official comment on this issue, but some believe it's due to temporary technical problems. 
While there's no solution other than contacting customer service, the only way to save your money from being automatically deducted for no reason is to cancel your Amazon Prime subscription until this problem is fixed. So how to cancel an Amazon Prime Video subscription?
✔️ Sign in to your Amazon account and go to the top right corner to Your Prime Membership;
✔️ Then, on the right, under Manage Membership, click Update Your Options;
✔️ Finally, click the End Membership button;
✔️ Select Cancel My Benefits from the drop-down menu;
✔️ Congratulations, Your Cancellation has been successfully accepted.
Summing Up
So, despite Prime's minor cons, you can get many digital benefits: streaming movies, series, and shows and access to other media giants like HBO and other entertaining things. Thus, in addition to the legal purchase of movies, TV series, books, and music in high quality, you can also help with a small monetary reward to their creators. Moreover, you can check if you need a subscription without spending any money since the service gives you a trial period of 30 days, during which you can try out all the presented features and discounts free of charge.
Any Ideas / Suggestions About This Topic