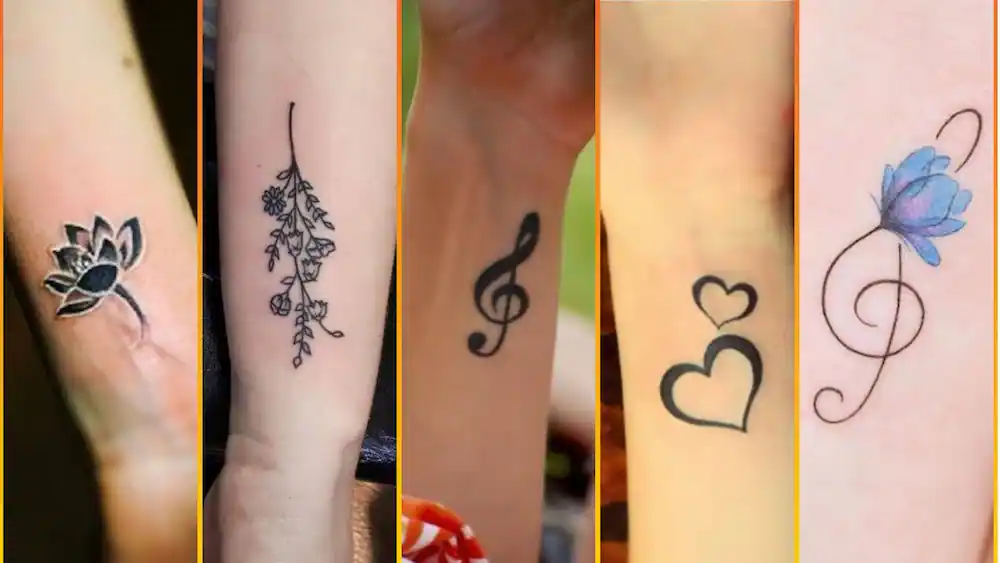 Getting tattooed is a once-in-a-lifetime decision. Because everyone's body is a canvas, you may always use it to display your favorite work of art as a memento of your journey. There's something for everyone, from subtle and delicate to vivid and meaningful designs. Here are some of the coolest hand tattoo designs to inspire you if you're looking for a bold and unique place to get your next tattoo.
1. Praying Tattoos
With this praying hand tattoo, you may show off your beliefs. This is a terrific method to transform oneself into a work of art, from a little and delicate design to a sketch that covers the area between your wrist and fingers. Clean lines are preferable for this style, so select an artist that can effortlessly produce organic and complex details.
2. Beautiful Roses
A rose tattoo is a perfect concept for a hand inking because it is one of the most complicated flowers. This beautiful artwork is the appropriate addition to your body, with meanings of new beginnings, promise, and hope. Allow the thorns to encircle your fingers while keeping the petals in the middle, or wrap the entire plant around your wrist and up your arm. It is one of the most preferred hand tattoos rose designs for women. 
3. Small Tattoos
Small tattoos are generally preferred by teens that showcase their modern thought procedure and fashion sense. You can make a piece that means a lot to you, whether it's a simple one-line image of a family pet or a winding leaf up your thumb. Keep the lines clean and basic for a little but mighty design – don't acquire anything too detailed because it will fade with time. Under the category of women's feminine hand tattoos, such small tattoo designs over a single finger or the wrist are becoming a trend these days. 
4. Side Hand Tattoos
If you're not sure if you're ready to cover your full hand, try getting something on the side. This is an exquisite and timeless stance for your next ink, whether it's a positive affirmation or a dainty pattern. Avoid anything overly detailed, as the tattoo may fade with time. Small phrases or singular keywords or just a musical beat are some-sided women hand tattoos that have been one of the most favorites amongst female teens. 
5. Flowers: An all-time favorite 
With a floral hand tattoo, you may carry a garden with you everywhere you go. This everlasting bloom symbolizes purity, desire, and expansion, making it a valuable emblem with deep meaning for whoever wears it. Wrap the leaves around your wrist and entangle the flowers between your fingers to bring this magnificent ink to full bloom.
6. Heart Designs 
The heart is a meaningful choice for anyone's new ink because it is often associated with love and companionship. It's an open-ended tattoo that may be customized in any way the bearer desires. Choose from bright colors and powerful lines in the American conventional style or a watercolor technique to create a work of art. A heart tattoo symbolizes compassion, affection, and bravery, and it will be with you for the rest of your life.
You can get it inked as a matching mother daughter tattoos or best friend tattoos. 
7. Butterfly Designs 
A butterfly tattoo is an excellent choice for your hand since it represents freedom, beauty, and transformation. It's the perfect time to create something stunning on your skin, whether it's with bright colors, crisp lines, or a combination of the two. Work with your artist to produce a piece you'll be proud to display.
8. Bracelet Designs 
With this bracelet hand tattoo, you'll feel like you're dripping in jewels wherever you go. The tiny and detailed motifs will make you feel ethereal and elegant at all times, and they're an amazing choice for your first tattoo. Let your creativity go wild with a single line or a succession of lines covered in patterns and forms.
9. Henna Designs 
Why not attempt a henna hand tattoo if you enjoy the notion of a fading design? You may make any design you want and go as far as you want with this fantastic dye. This ink normally lasts one to three weeks, allowing you to change up your look whenever you want. Your friends will be waiting up to get their henna done, whether it's a conventional Indian design or something unique.
So, these were some women's feminine hand tattoos that people thrive for amidst a wide variety of designs available.