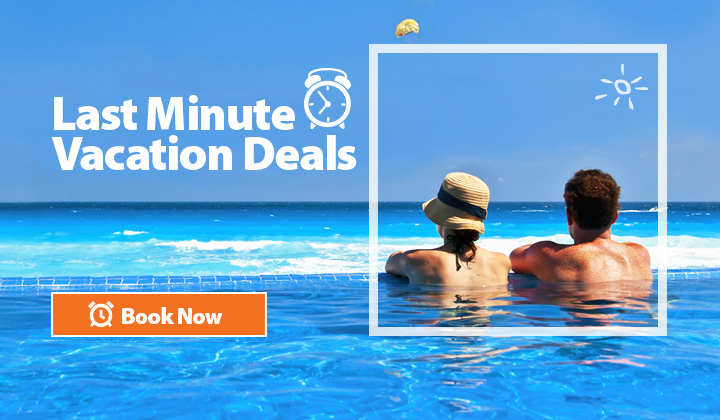 Imagine that you're at work, but all you can think about is how much you need a break. You have some holiday days left, and your boss wouldn't mind if you used them, but you're still not sure if it's a good idea. Surprisingly, a last-minute vacation can be very beneficial. How? Well, it…
saves time

– it's common knowledge that planning a vacation can be very time-consuming. That's why a last-minute vacation is a perfect option for those who are unable to make a decision and go back and forth between different options – there's simply no time for that, as you need to make decisions quickly. 

saves money – at least in most cases. Last minute deals are ubiquitous among hotels, especially if they want to have all the rooms booked. Another thing is that since you're booking close to your departure date, you can avoid additional costs that come with the flexible rate. Also, some airlines can lower the prices of their tickets. And let's not forget about last-minute vacation packages discounts. 
keeps everything fresh in your mind

– this is beneficial for those who like to read about the places they're traveling to so that they know what they want to see and do. If you don't have a good memory, it's very easy to forget everything that you read while you were planning. Going on a last-minute vacation keeps these things still fresh in your mind. 

is exciting

– doing something spontaneous once in a while is a good way of keeping life interesting. It makes you feel young and carefree, even if you have sixty years and three grandchildren. 
Last-minute vacations have a lot of benefits. So don't wait until your payday, and book your vacation right now. You definitely won't regret it. 
Any Ideas / Suggestions About This Topic