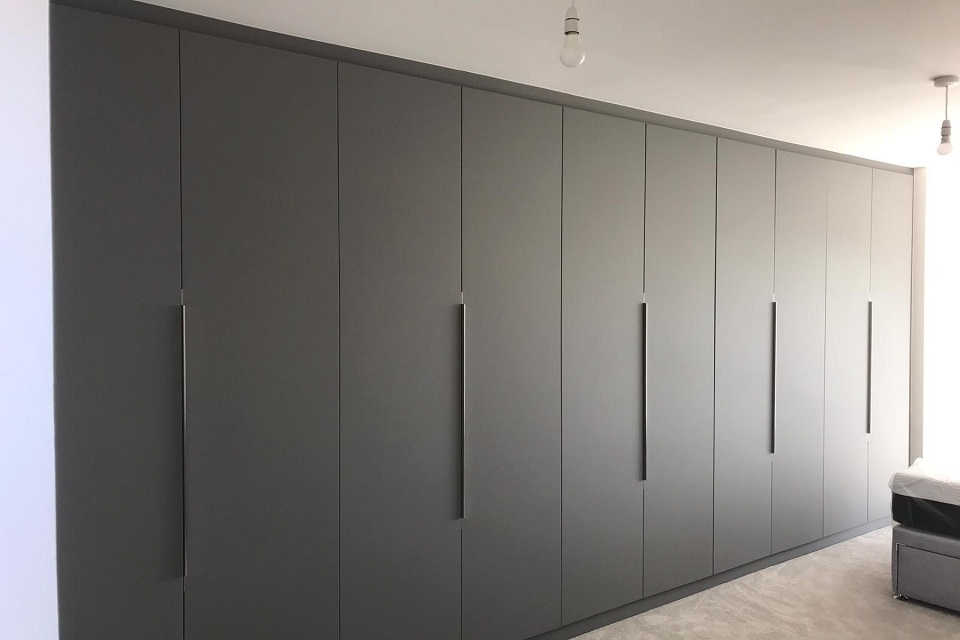 A bedroom without wardrobes is incomplete. The extra storage space is a great selling point for residential property especially in the bedroom. Considering bedrooms house most of our personal effects, it's not surprising that wardrobes are a necessary fitting. Although temporary portable wardrobes are readily available, most homeowners prefer fitted wardrobes, here is why every homeowner opt for fitted wardrobes.
Saves the Hustle of Finding Storage.
Fitted wardrobes are installed during construction or renovation of residential properties. They come with the house and provide ready storage spaces. Any tenant or homeowner moving in doesn't need to purchase portable wardrobes or cabinets to store their belongings. Moreover, there are no additional costs incurred to set up storage spaces. Wardrobes are enough to house clothes and other personal effects. 
Enhances Aesthetics
Bedrooms are surrounded by plain walls, mundane ceiling fixtures and a floor. Part of interior design is styling the ceiling, installing eye-catching flooring and adding designs to the walls. Wardrobes are great for styling the wall. The transition from concrete to the wood panels on wardrobes adds texture to the wall design. Moreover, the design options available for wardrobes go a long way in personalising living spaces. 
Helps With Organisation
More than storage spaces, wardrobes are great for organisation. Most wardrobes come with partitions to help users separate their belongings and store items more conveniently. Some wardrobes come with special compartments with shoe racks and hanging rods. Others have drawers for smaller possessions like watches, bracelets, rings and make-up kits. An organised storage space ensures all items are accessible. It's also easy to locate misplaced items when all your belongings are organised well.
Helps Lay Out Spaces.
When it comes to setting up bedroom spaces, the layout is important. The location of the window and the door are crucial in determining where to put the bed. The wardrobe also dictates your setup since it must remain accessible. Moreover, if you decide to install a study table or a vanity table, you must take into account the location of your bed and drawers. Large rooms that have walk-in closets with numerous fitted wardrobes allow more versatility in the bedroom layout. 
Improves Property Value
There are fittings within the house that raise the property value of a residential home. Wardrobes contribute to the overall value of a home. On the property market, a house with well fitted and styled wardrobes has more appeal and will fetch a higher price. The availability of sufficient storage spaces is a great selling point. Since wardrobes improve the aesthetics of living spaces they also attract tenants and buyers. A cost benefit analysis of a property would be in favour of installing wardrobes.
It's the New Standard
Wardrobes have become a common installation in many homes until they are a requirement. They come standard in many homes and only vary in design. Therefore, it's not surprising that homeowners want fitted wardrobes. If everyone has it, why wouldn't they want it too. It's only prudent to follow the trend. 
Despite the old age of wardrobes, they remain an important installation in residential properties. Interior designers and homeowners attach huge value to the fittings.  There are different styles available for wardrobes and ultra-modern designs are slowly gaining popularity. Nonetheless, no matter the style it's important you have a wardrobe.