I am sure you'll agree with me when I say that this is a big and colorful world where we've got tons of things to try our hands on. However there would be times when we are not able to understand how to get rid of the boredom we are experiencing.
It's quite obvious that you are reading this article because you've also fallen a prey of boredom which is killing you literally. So considering your predicament we have prepared a post for you which would help you get rid of your spare time and make it a more pleasurable and entertaining.
What do when you're bored at home?
a) Solve jigsaw puzzles. That make you indulge in something really productive.
b) Re design all your jewelry, shoes by sticking sequins over them.
c) Recall your memories you shared with your best friend, make a collage and send to him/her. This would make both of feel really wanted.
d) Start hunting the market for something which is unique and is not easily available in the market. This can help make you a good hobby by eventually making you a person of really good taste.
e) Re arrange your book shelf
f) Re arrange your wardrobe. Next time you won't be struggling to get your desired outfit out of the mess which lies beneath the two doors of your wardrobe.
g) Try your hand in origami. Various tutorials are available over the internet
h) Try stitching. It's an amazing technique especially for fashion lovers to get rid of your boredom
I) Well it's not bad to be a couch potato once in a while. Slip on your pajamas bounce on the couch and switch to your favorite channel to witness the unexpected and comforting wonders boredom can sometimes lead to.
j) If once in a while you ever lost anything of your weather precious or not start searching for it.You never know you randomly get your hands on something you forgot long back. It would be amazing if you get something like this other than the thing you were searching for.
k) You can clean up your house or if not the house then cleaning up the mess of your house can escape you from boredom. You can also try rearranging the furniture of your house. That will be a great idea to get rid of your boredom and you won't believe how fast time will pass while working on it.
l) Nostalgia time!!! Search for your albums of you childhood and your school magazines and run through the pages. You will feel totally lost in the time you lived as a child that would even give you goosebumps.
m) Establish a brand new blog. This way you will never have the time to get bored.
What do when you're bored at home alone?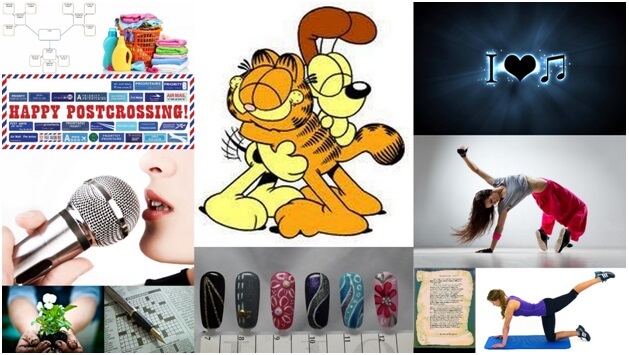 a) Analyze your physique and browse the net for the kind of exercises you would need to improvise your body conditions.
b) Open your newspaper and you can play crosswords or you can even read the comics column
c) Draft a plan for yourself ascertaining the tasks you have to accomplish once your free time gets over
d) You can also try post crossing which would make you send and receive message from random people.
e) For the music lovers, so it's high time to lift up your spirits.in case you are having your favorite music collection you can put your headphones on or turn on the speakers and start shaking a leg on it.For those who don't have download it and repeat the same. Remember the songs should not be slow or sad ones.
f) Try a new recipe. This will not only benefit you but the people concerned with you will appreciate this gesture of yours.
g) So you are alone, what makes it better than having your best friend with you and you both discussing all the topics that were left pending to discuss. Just ring up your friend or your whole group of friends ask them to bring something to entertain each other. Gather and start having fun!
h) Start checking out your social networking profiles weather it is Instagram, or twitter, Facebook, snapchat etc. organize your profile and stay updated by the latest trends of the social networking world.
i) Got a good voice? And interested in singing so here you can devote your time by practicing the technical aspect of singing. This would help you getting rid your boredom and simultaneously would make you an amazingly talented person!
j) Any dance lovers here? Well if you are bored then then this is the perfect time for you to get on your toes and practice the dance moves you didn't get it right previously.
k) Got a garden? Then start analyzing the conditions of your garden. You can water them, if possible you can add manure to it and if you know the technique then you can cut the unwanted growth of your plants to make your garden neater than before.
i) Wash your clothes. Being alone at home means you don't have anybody to assist you in your domestic work.therfore heaps of clothes might be pending to be washed. Start washing it, once do e you will be relived of your boredom.
m) Randomly pick an old book a novel of the genre you prefer would act as the best in this case. Read it and indulge yourself into a colorful world of amazement, curiosity, adventure, struggle and happiness.
n) If you are a busy person you can utilize your free time by checking you mails and by responding them. That acts as a really good measure to release the boredom buried deep inside you.
m) If you are a poetry/songs lover composing your own lines would be great idea to eradicate the boredom. All you have to do is take a piece of paper, a pen and imagine the scenes you would like to pen down a poetry on.
n) Practice some new styles of nail art.
o) Refresh your artistic skills. Take your old school art books and start working on them.
What do when you're bored at night?
a) Start mind mapping on a piece of paper. You can pick any topic of your choice which concerns you the most. With a few minutes you will be having a bunch of amazing ideas ready to be executed efficiently.
b) Make a slide of yourself which would include your pictures ranging from your childhood to your present age. Start adding various effects to it.A number of such applications are available over the net. And yes do not forget adding your favorite track as its background. That would definitely give you an emotional swag.
c) Laughter is the best medicine! So here something funny practiced can give you excellent results. Browse the net and search for the best comedy videos ever. You will be like boredom never was there before.
d) At night it feels good when we hear something slow and smooth. It really does soothes our ears and souls. So try playing a piano, but remember try not to play a ghastly tune to avoid a sleepless night.
e) You can try new makeup tricks. That would enhance your artistic skills and next time you step out of your house you will be certainly the center of attraction!
f) Sometimes being lazy can also make you feel better. Take a cup of coffee or any drink you like and sit beside your window and look at the world outside you.
g) Young? Then be stupid and be wild! Draft a notebook pointing the things you want to accomplish before you die. The ideas that you will get will make you free of your boredom by simultaneously serving as a source of humor. This way you can explore the adventurous and the crazy you which is buried deep inside you.
h) Sleeping can also serve as a good source of eradicating boredom. Once you sleep just be careful of nightmares or else this idea would surely be the one you would not like to suggest anyone else.
i) Practice a new skill like Photoshop. This would definitely give your talents a hike.
j) Turn on your computer and watch your favorite movie. It doesn't matter how many times you have seen it, watching it in solitude would make you feel relaxed like never before.
k) Try some natural beauty treatments which would include a homemade scrub and a face mask that would give you amazing results the following dawn!