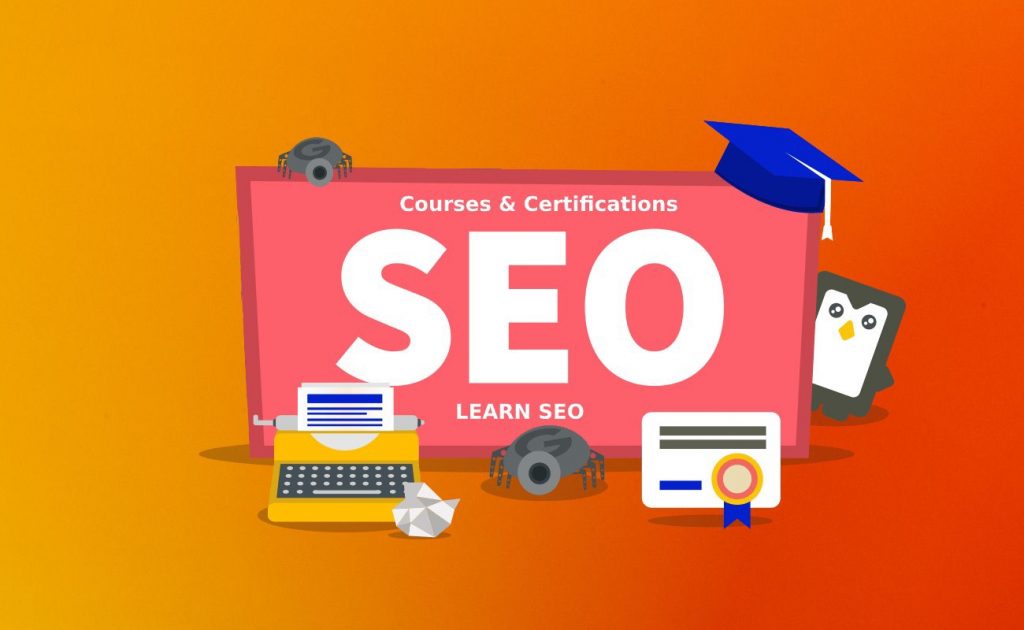 It's important to remember your competitor is only one mouse click away — rightly said by Douglas Warner III, Former CEO, J.P. Morgan Chase & Co. 
Well, this is the competition level online marketing has reached. The fact is, companies can no more progress without having an online presence. And with digital transformation, many businesses are moving online, whether it is banking, communication, retail, or even the manufacturing sector. People now rely on mobile apps to order food, get furniture on rent, or even learning something. It has become common for people to perform a Google search whenever they need any information. This is the driving factor for businesses to be on the top results of search engines and reach their customers. 
SEO or Search Engine Optimization plays an important role in bringing a company's website to the top ranks of the search engine results page. Basically, SEO is an aspect of digital marketing that helps increase traffic to a website in organic search results (non-paid). It involves knowledge of keywords that potential customers are likely to use while performing a Google search. Making the website easier to navigate, more user-friendly, and connecting with the right audience also comes under SEO. 
SEO Specialists are individuals who ensure that the company's website is SEO optimized and always strive to rank higher in Google search results. As per reports, businesses are increasing their investment in organic channels and SEO jobs have grown by a whopping 43 percent. SEO specialists earn high salaries across the world. As per a popular job portal named Indeed, SEO Specialists earn an average salary of $53,201 annually in the US. With experience and vast opportunities in the field of online marketing, SEO specialists are capable of earning even higher wages.  
If you have decided to start a career in SEO, you can opt for an online training course to gain expertise in this field. With a pool of resources available on the internet, it is often difficult to decide which is the most appropriate course that will give you the most relevant SEO skills. 
So, here is a list of some of the best SEO courses that you can consider taking. 
Simplilearn's SEO Training Course
Simplilearn is one of the leading online training providers and its SEO training course is your one-stop-solution to understand the nuances of search engine optimization. The course also covers content marketing, web analytics, keyword management and research, website management and optimization, and URL management. Professionals willing to become a full-stack SEO professional can surely take up this course. Practical learning is also taken care of, as the candidates get to work on more than 20 real-life projects as well as popular Google tools like Search Console and Keywords Trends. 
SEO Essentials Certificate by Moz
Moz is a popular SEO software suite used widely by digital entrepreneurs. The SEO Essentials Certificate series is a six-part course that gives you detailed knowledge of fundamental SEO concepts, keyword research, link building essentials, page optimization, and reporting on SEO. It is an instructor-led course and the tasks and quizzes included at the end of each section help you test your knowledge at every step. 
Moz also offers other courses in SEO like SEO Fundamentals, Reporting on SEO, Technical SEO Site Audit, and Finding Potential SEO Clients. You can select any particular course based on your interests and needs. 
ClickMinded SEO Course
As the website says, ClickMinded offers world-class search engine optimization training so that you can generate 10x more traffic from Google. Some of the important topics covered in this course are search framework, document relevancy, technical SEO, Campaign walkthroughs, mobile SEO, and crawl path optimization. ClickMinded also offers Digital Marketing Bundle if you wish to learn about the other aspects of digital marketing, other than SEO. 
Search Engine Optimization Specialization by Coursera
Coursera offers this SEO Specialization in collaboration with the University of California, Davis. The course helps you learn how to optimize the website content to improve ranking on the search engine result page, and how to build a solid approach to improve your relationship with different clients. There are 5 courses included in this SEO Specialization that focus on SEO fundamentals in the beginning and then moves to advanced content and social tactics to optime SEO, and more. 
SEO That Works by Backlinko
This course is mentored by Brian Dean, Forbes' recognized SEO expert and one of the writers of the world's best SEO blogs. The course gives you in-depth SEO training by providing less theory and more actionable material for getting first page Google rankings in a short time. As SEO strategies change from time to time, the course is regularly updated and outdated content is removed. Backlinko also allows individuals to join a community where one can find professionals in a similar field and discuss ideas. 
Now, it should be easier for you to decide which course is best suited as per your interest. Compare the course curriculum, check out testimonials and course instructors, enroll in the desired course and start learning.