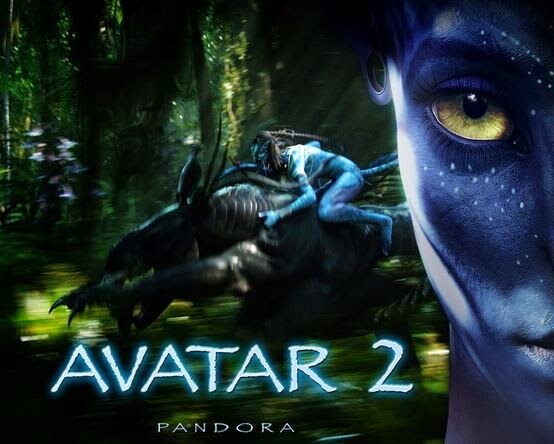 Hi guys again Today I will tell you about the upcoming Hollywood movies. Hey Hollywood lovers sick of watching the same movies again and again..do not worry about anything. I have a list of upcoming Hollywood we're looking forward to in 2017.. you can go through the list, choose your genre and book your ticket in advance with your date or your fellow mates. Sounds amazing huuhh.. Ok Le us begin to look at the list.
The list of upcoming Hollywood Movies we're looking Forward to in 2017 are as follows:-
Guardians of the Galaxy vol. 2
This movie is based on a American superhero comics team and its is about a American superhero. I am sure all the superhero lovers and all the kids are going to love it. so eagerly waiting for it, hope you are also waiting for it.
Pirates of the Carrabin: Dead Men Tells No Tales
I hope I do not need to tell anything about it. we all know about it. I would be waiting for your experiences after you watch it.
Thor: The Ragnarok
Thor is again of kids and superhero lover's genre in his upcoming movie. It is about an American superhero Thor. It is also an American superhero comics character. Hope you would gonna love it.
Spider-Man: Homecoming
Spider- man uuuhhhh…favorite superhero off all youngsters, adults, Teenagers and off course kids. I d not want to reveal anything about this movie and spoil its enjoyment. You yourself watch on the first day and first show after its release. Yeah, do not forget to make a comment of your experience.
Beauty and Beast
The most awaited movie of 2017. Where ever you go no matter what social media you use, You will see only its trailer. the most famous one. It is about a princess who takes its fathers position in jail to.. Noo I would not tell you the whole suspense. You yourself watch and enjoy its experience.
Wonder Woman
In the upcoming hollywood movie list Its about woman power. There is a woman who leaves her all- female island and discovers her true power. You are going to love this movie. Enjoy it kids.
Star Wars: Episode VIII
Ohh common guys do I really need to tell you about the star wars no right??.. Star wars are all favorite one is coming back with its new sequel. I am waiting for it hope you too.
https://www.youtube.com/watch?v=lGp9SAo7jZQ
Valerian and the city of Thousand Planets
This movie is for all the space lovers. It is about 28th century and how the valerian and laureline maintain the order throughout the universe for the government of the human activities. Hope it is going to be a nice movie.
https://www.youtube.com/watch?v=5o2XWgjCTjc
The Bye Bye man
Well it is for the people who like horror movies, who are interested in supernatural activities. It is about three students who enter into some old house outside their campus and unknowlingly call upon some supernatural entity whose name is bye bye man. In this the role of bye bye man is being played by Doug jones. For more information you can also see this trailer.
Rings
This is again an upcoming horror movie in 2017. But this is a cute mixture of horror and love story. It is about a young woman who tries to save his boyfriend. As she has got terrified because of a video tape in which in was mentioned that the viewer would die within the seven days he has viewed that movie. For more check its trailer below
Baby Driver
It is a very sweet british-american comedy film. It is quite cute movie. It is also for music lovers. Rest I will not tell you. You have to find it out on your own. Check out its trailer below.
https://www.youtube.com/watch?v=1-W8kZfNLc4
Kong: Skull Island
Now this is movie is for adventure lovers. Kids will also like it. It is about travelers who goes to an island and found a big ape and other monstrous creatures. Check out its trailer.
Ghost in the shell
Here comes a movie for science fiction lover. It is about a cyberog policeman who tries to bring down the computer hacker. It is quite exciting movie. I am definitely going to watch. For more information please check it trailer. It is amazing.
Tulip fever
It is a cue mixture of art and love story. Everyone knows where there is art there is love. So it is about a young artist who falls for a young married woman and he always paints her portraits. Check out its trailer.
https://www.youtube.com/watch?v=puqEadT824c
Power Rangers
This is science fiction plus kids fantasy world. It is about four school kids who gets some super powers and.. No No I will not tell you. I do not want to spoil your suspense. You watch and share your experience with it. But yes I can share its trailer with you. Please have a look.
Sleepless
It is an action thriller. It is about a American police who tries to race against time..(can you imagine).. and tries to save his son from some gangsters. For more information watch out its trailer.