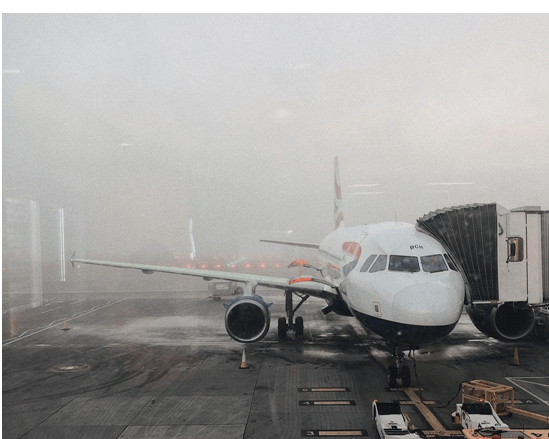 Travelling is the new world's way of finding peace, calmness, and way to fulfil their desires of learning about new cultures. Some travellers are already travelling and learning. Some are in college or working, make time for travelling (way of getting relax from studies and office works.
Usually, people think about travelling as a packing bag and head to your journey. But it is essential for you to understand that you can improve your travelling by keeping certain things in mind before heading to your journey.
Here are some tips that you can keep in mind before you travel. These tips will help you to get ready for your trip:
Read Baggage Policies Before You Pack Your Bag
In the case of domestic flights, I advise you to carry less. If you are going on a trip, then carry as much as you needed, no extra stuff. And most importantly, when you are booking your flight, keep a good read on the baggage policies of the domestic flight.
Similarly, give a good read to the baggage policies while booking an international flight. As per the baggage policy, carry the bag that suits best with dimensions defined in the baggage policies. Also, pack only the necessary clothes and items that you needed during your journey.
Understand this; baggage policies play an essential role in what you were going to carry.  If your baggage is not as per flight baggage policy, then you might have to either leave your bags or your flight.
The incident happens with me, on my second international trip when I had to leave my flight due to baggage violation. On my first international trip, I kept track of everything. But this time I booked Air Canada flight.
Who's baggage policies was a bit different from previous flights. So, I forgot to go through Air Canada baggage policy. As a result, my bag was in baggage violation, so either I had to leave my bag or my flight, and obviously, I had to leave the flight and postpone the flight. Sometimes flight have different baggage policies, so keep track of it.
Know the Weather of your Location or Destination
The International travel environment offers many challenges and opportunities for your travel experience. Always take advantage of the opportunities of checking your destination before making a booking to increase the satisfaction of your trip.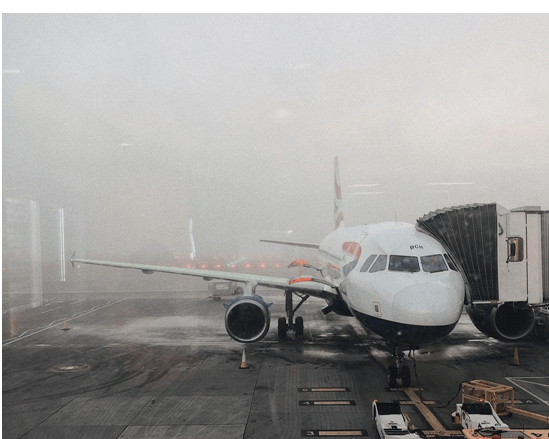 In this way, you can save yourself from loss. Also, checking weather will help you with your packing, you pack your clothes as per your destination's weather so that your journey will become comfy.
Be Prepared For Your Destination
Not having a plan on how to travel all around the world is not a good idea.
It could mean deciding to travel to a remote area of Thailand with minimal knowledge on road safety and lack of local knowledge, will lead to frustration or you might lose track.
So, always remember to stay on top of every information related to your destination. And make sure that you know the right information about your destination.
Know The Local Laws
In my experience, the local laws vary from country to country. There is no universal uniform in the country, and some laws do exist that applicable in every country.  If you are planning to travel internationally, then you should take a note of your destination's local laws.
In this way, you can rethink whether you want to visit the country or not. Ignorance might cause you in trouble, so for your safety, keep every information about the country local laws.
Know the Destination Language.
The language can be extremely useful to you. In order to understand the culture of the destination. You must study the language, speaking in the local language during your travels is beneficial.
And learning a language on your own makes it difficult for you to communicate in the local language, it impacts your expectations of yourself. So, always seek out the help of a professional translator, or at least try one online. In this way, your learning will be accurate, and you can at least learn the basics of that local language.
Keep In Touch
If you have a particular area you like to go to, don't forget to send frequent updates, like update the weather, visit the places you want to see and write letters.
It makes the travel experience much more comfortable, as you are aware of your surroundings and the things you can learn from it. Even you can use the Facebook check-in feature. In this way, your friend also knows your location.
Carry a Copy of Documents like a Passport And Your ID
When you book your journey, it would be wise to carry a copy of your passport and your ID proof. When travelling internationally, just keep an eye on the airport's website to check for any other documents required during the security check.
Carrying essential documents with you makes your journey smoother. The documents will help you to validate your identity, in abroad.
Also, keep one copy of your passport at home or with someone you trust. So that during any problem you can refer that person to the embassy.
Have A Good Idea Of Your Travel Budget
If you're heading for a different country, try to calculate how much you'll need to spend on each leg of your journey when you travel by air.
For example, Travelling by Airplane costs between about $700 and $1,200 for one side, depending on the destination. If you're trying to get around certain countries like Indonesia using the money you may find it hard to justify that sort of money, especially if you are using a cash. So, try to use credit for such purposes.
If you want to book your flight tickets, try to estimate how much you'll need to spend. You can choose Faremart to book your flights, also you can avail effective discounts on your booking; you can even book budget Airlines.
At Last
If you consider these tips, you'll be ready before your journey and already prepared for every possibility. Even, these tips in mind will make your journey smoother. Next time keep these tips in mind on your international trip.
If you are a first-time flyer, then go through this "A Useful Guide for First Time Flyers" it will help you to get every information required by the first time flyer.