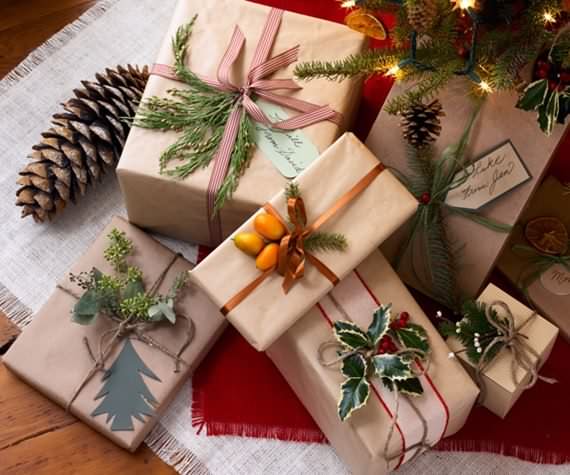 It is great when you find a unique Christmas gift for someone on your list, but sometimes it can become quite difficult to think about what would be best for those you care about. Here are the top three unique Christmas gift ideas that will suit everyone on your list whatever their age or background, whilst also showing that you have put some thought and effort into the gifts you offer. 
Jewellery
Gifting jewellery to little girls will have them proclaiming themselves as princesses. For teenagers, multiple piercings are a chance for a range of earrings which can lead to a lifelong wish to mark each milestone in life from bright colours to more muted tastes over time. Jewellery can be made to your design to be unique to your recipient or made in such a way that each is unique in its own way. 
Babies and bracelets or necklaces are not a good combination unless it is for a specific photo opportunity, so consider instead a first Christmas ornament in silver. A gift idea for Christmas such as this is likely to become a family heirloom in time and a precious connection to past generations and can be given to anyone on your list, whatever their age. 
You can also gift jewellery to men.  The tie bar has been seen more recently on fashion runways, serving a practical purpose as well as looking attractive. These are usually in a simpler pattern but chosen to suit the character or interests of the person you are buying for, you can consider a lapel pin or cufflinks to add a certain flair to an outfit or splash out on a new wristwatch. 
Gift Experiences
Experience gifts are becoming increasingly popular as people appreciate the making of memories instead of sending something to the landfill or the thrift shop three months after Christmas.  Write the names of people you are struggling to find gifts for and next to their names write some of the things you know they are interested in or some of their characteristics. From this, you can decide if they are a couple who would appreciate a hot-air balloon ride at sunrise or an avid sports fan that would love to go behind the scenes at their favourite stadium. If travel is difficult, book a cookery class locally and offer to babysit any children so they can attend. 
For the adventurous, gift an indoor skydiving experience and let them decide to endanger their own lives with an outdoor experience later.  A tandem sky-dive for the thrill-seeker or a tandem bungee jump for the couple who are inseparable are also gifts that get the adrenaline pumping. Equally thrilling, but without the high risks, would be a gift of dance lessons for a couple on your Christmas list. This is a great way to make time for each other, meet new people and learn a new skill from ballroom to salsa. Alternatively, gift tickets to a night at a comedy club featuring several comics who do shorter sets.
A gift that keeps on giving
Some of the best gifts are those that last all year. If you know someone who loves to spend in beautiful surroundings, gift them a pass to estates and gardens in the region, state or nationally. Passes last for one year and allow the named pass holder to get free entry into dozens of interesting sites, with some allowing free entry for children or a +1 at a reduced price.  
You can learn to play the guitar and other instruments online. If there is someone on your Christmas list who wants to go beyond basic guitar chords, you can sign them up to a teacher able to match a wide range of abilities and musical styles. 
If you have someone on your Christmas list who is keen on craft beer, is building up a retro vinyl collection or has another hobby, look for an annual subscription in which they receive each month a flight of beers or a specially selected album based on their music preferences. Perhaps sponsoring an endangered penguin at a local reserve would be just what your recipient would appreciate.