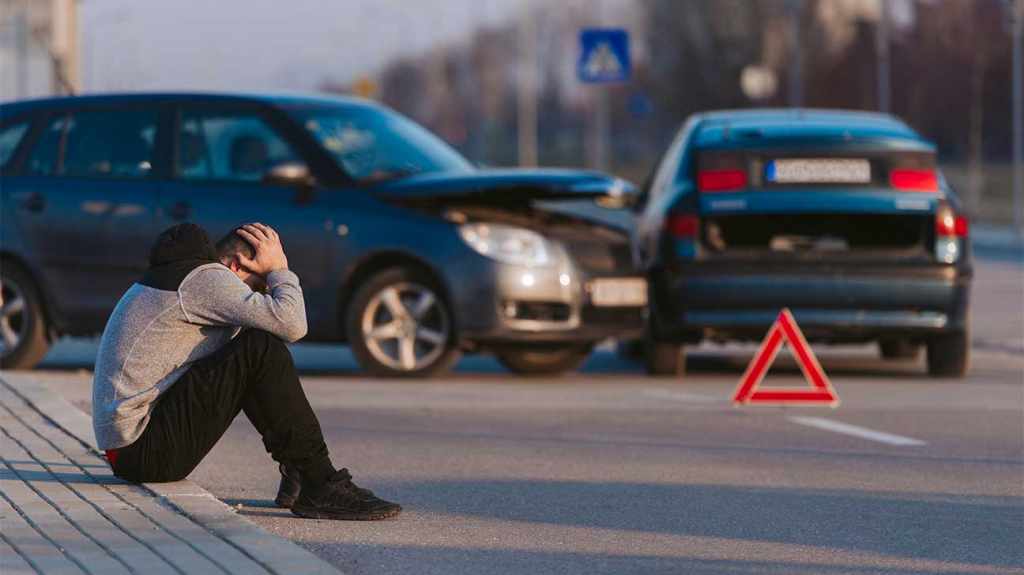 Being the victim of a car accident is often an overwhelming and difficult experience. Out of the blue, you'll have to face all sorts of challenges. For example, you'll have to seek the medical care you need to treat your injuries. But there's something that may be just as important going forward: hiring the best Los Angeles car accident lawyer you can find. After a car accident, you will be on a timer. Due to your state's statute of limitation, you will have a limited time to file a compensation claim. If you wait too long to seek legal representation, you may hurt your chances of receiving the settlement you need to regain control of your life. Finding car accident lawyers near you is not that difficult. But how can you make sure you hire the right lawyer for your case? To that end, here are the Top 10 questions to ask your car accident attorney to determine if they are the right person for the job.
Do you think I have a case?
To receive compensation after an auto accident, you must prove that the other driver's negligence or recklessness caused the collision. In other words, you must show that they violated their duty of care behind the wheel. Asking your attorney for their opinion on your case will help you know whether you can expect to receive damages after the crash.
What is my case worth?
You probably want to know how much money you can expect to receive after a car accident. The attorney may calculate a rough estimate based on the severity of your injuries, the damage to your vehicle, and your possible short- and long-term medical expenses. Some Los Angeles car accident law firms, such as C&B Law Group, can tell you the value of your case within minutes during a free consultation.
What is your area of legal specialty?
If you have a back injury, you won't go to a brain surgeon for help, would you? That same logic applies when choosing a lawyer. Some legal professionals specialize in different branches of law. That's why one of the first questions you should ask is what the lawyer's area of expertise is. To increase your chances of success, you should work with an attorney who focuses on personal injury law.
What is your background?
If you want to feel more confident about your lawyer, you can ask about their case history. Ask them to tell you about past experiences or their track record of success. Also, you could ask about their education if you want to know if the lawyer is qualified to help you.
Can you provide any past references?
Some states allow attorneys to provide references from past clients. The best way to judge legal professionals' effectiveness is to listen to testimonials from some of their previous clients. It can be a good source of information, which will tell you what to expect from the lawyer. Do not rely on reviews on the lawyer's website or promotional material, as this information may have been edited.
How much time can you devote to my case?
Some lawyers take on more cases than they can realistically handle. Ask the lawyer how much time they will devote to your case and if they will be the only lawyer working on it. Remember, you need a lawyer who is always available to you.
What are your fees?
One question that may be lingering in the back of your mind is, "How much will it cost me to hire a lawyer?" If you are worried that the costs will be too high, don't be. Most car accident lawyers work on a contingency fee basis. That means you won't have to pay a dime out of pocket until you receive compensation. After you receive your monetary settlement, you will pay the attorney a percentage of the money, which usually ranges from 25% to 40%.
How long will it take to settle my claim?
After a car accident, you may be dealing with severe injuries and need your settlement money as soon as possible. Therefore, it is understandable that you may want to know how long it will take to resolve your case and secure your compensation. Be sure to ask the attorney how long he or she estimates it will take to settle your claim. Keep in mind that several factors can affect your case's length, but most attorneys should be able to give you a rough estimate.
How frequently do you go to trial?
This question can significantly affect the amount of money you can expect to receive. If the attorney rarely goes to trial, he or she may just be looking to close your case quickly, regardless of whether the compensation offer is right for you. However, if the attorney does go to trial frequently, it may indicate that they will fight tooth and nail to see that you receive fair compensation.
How can I improve my chances of success?
Believe it or not, hiring a lawyer doesn't mean you won't have to do anything else. On the contrary, if you want to receive a fair settlement, you must be proactive throughout the process. Your attorney may ask you to talk to other doctors, investigators or attend hearings. You will need to stay involved with your case until you receive the money you need.