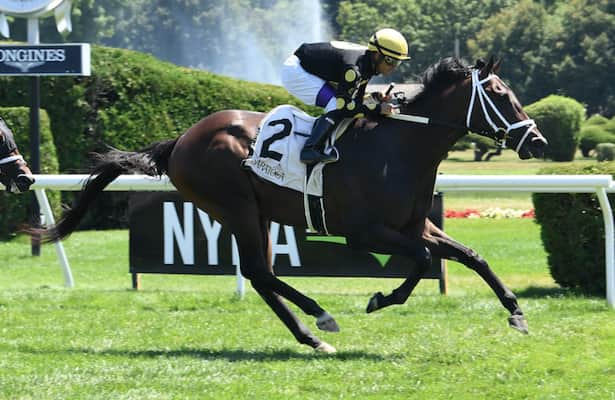 Doncaster Mile is held over 1,600 metres at Royal Randwick Racecourse in Sydney, Australia and is a Group One thoroughbred handicap race for horses three years and older. It is now run at Royal Randwick on the first day of the ATC Championships Carnival instead of Easter Monday.
There is a total prize money of $3,000,000. Every bettor is anticipating this event to place a bet and make some money, so there is no doubt that this is a huge event. The Doncaster Mile, however, is not that easy to bet on since there are a number of tips that need to be taken into consideration. 
Check Historical Trends
Some of the most influential trends to look at are listed below:
The Doncaster Mile has been won by 34 fillies and mares. Nettoyer (2020) and Sunline (1999) are the most recent mares and fillies.

A total of 32 three-year-olds have won the Doncaster Mile, with Brutal becoming the latest in 2019. The Doncaster Mile has been won nine times by three-year-olds in the last 28 editions.

The following age groups achieve the highest success rates: five-year-olds and six-year-olds.

With 15 of the last 28 winners coming from the Group 1 George Ryder Stakes (1500m), it historically has been the best guide and lead up to the race.

A total of seven favourites have won the Doncaster Mile since 1990, five of them female. Favourites don't have a great chance in this race.

Since 1990, the Doncaster has produced seven winners at $21 and longer.

In the 154-year history of Doncaster, only four mares have carried at least 57kg to victory – Cuddle (59kg, 1936), Sunline (58kg, 2002), More Joyous (57.5kg, 2012) and Maybe Mahal (57kg, 1978).

A double-digit alley has been the starting point for 20 Doncaster Mile winners in the past 33 years, including nine in the past 15 years.

Among the Doncaster Mile winners from 2004-2022, only Triple Honour (2008) improved on a sixth in the Group 2 Hobartville Stakes and It's Somewhat (2017) won the Group 2 Ajax Stakes. Before winning the Doncaster Mile in 2022, Mr Brightside finished 4th in the All Star Mile.

Most of the 22 Doncaster Mile winners from 2000 – 2022 ran their final lead-up race at Rosehill Gardens, so keep an eye out for horses that excelled in George Ryder Stakes or Rosehill Guineas. As far as 2022 was concerned, Mr Brightside was an exception.
Should you Always Tip the Favourite to Win the Doncaster Mile?
Since the Doncaster race presents a different betting proposition every year, it's hard to determine whether it's worth picking the favourite.
How to Tip a Winner in the Doncaster Mile?
Considering the variety of formlines converging in the Doncaster Mile, picking a winner can be challenging. We recommend you read the form guide and what expert tipsters have to say about the race. For value, use exotics to get big wins, and let history guide you on where trends are emerging. Be early on hot tips if you want to get a good return on your investment.
Conclusion
There are many other tips you should consider when betting on the Doncaster Mile, but it's difficult to include them all in this short article. However, we have managed to include some of the common tips that will help you to become a winner when betting on the Doncaster, if you consider those tips. Do not hesitate to let us know if you think we missed other important tips that need to be included in this article.
Any Ideas / Suggestions About This Topic