Planning for a trip to your favorite destination and need some tips to make it an awesome one? You are at the right post! Our amazing tips on traveling light will ensure that you have a wonderful holiday and bring happy memories back home. Traveling light would make you move around easily and enhance your holiday considerably.
Most of us find packing to be the only painful part of traveling; well, apart from unpacking. You should always begin your planning by making a list of items that you will carry. The list will ensure that you do not forget an important essential as well as enable you to carry only those things that will be required. Read on to know the three amazing tips on traveling light:
Pack Essentials In A Carry-On Bag:
There are chances that you arrive at your holiday destination without your luggage. This would start your vacation on a sour note. In some situations, the bags get misdirected to some other place by the airline staff. An amazing tip to save your day from getting wasted while waiting for your baggage is to put certain essential things in your carry-on bag. Ensure that you purchase the Best Carry On Luggage from a reputed seller. You should pack a set of lingerie, toiletries, and two outfits in your carry-on luggage. This will make sure that in an unfortunate event, you have the essentials with you so that you can continue your day trip without any worries.
Pack Outfits That Synchronize With Each Other: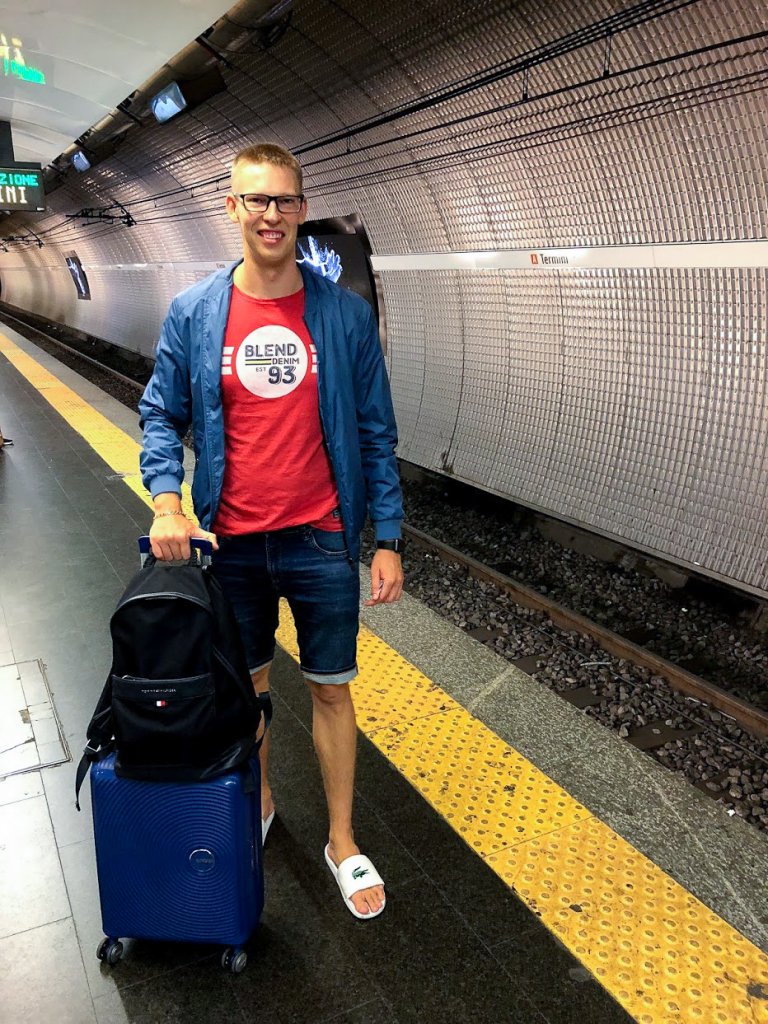 Rather than picking several outfits, you should carry those that will coordinate with each other. For instance; a jeans can be worn with 2-3 varied tops so that it looks different. Similarly, coordinate your shoes so that you do not end up carrying several pairs. Select clothing that is comfortable for touring around as well as can be used for dressing up in the evening.
Choose the fabric wisely as it should be free of wrinkles, durable, requires minimal space, weightless, etc. For every traveling day, carry two set of clothing; one for the day and the other for the evening. This will help you in packing lesser amount of clothes so that you can travel light. Furthermore, you can do laundry in the hotel room (if it is allowed) or pay them to get it done for you.
Carry Only Essential Cosmetics And Toiletries:
This is a fact! All of us end up carrying plenty of cosmetics and toiletries that we are never going to use in our trip. All these unnecessary items will make your luggage heavy. Carrying basic and essential items would certainly be better than bringing the entire makeup kit with you. Remember that most of the hotels would provide you with the basic toiletries so packing those is not required.
Also, if you are a regular traveler then it is advisable to purchase travel sized items like toothpaste, shampoo, makeup pouches, etc. Travel packs consist of smaller bottles or tubes, which reduces the weight of your baggage instantly. Alternatively, you can manually fill up smaller compact bottles of liquids and gels that you are going to use in your trip.
To conclude, traveling light is essential if your itinerary requires taking trains and buses. You should pack luggage that you can carry easily everywhere. This would make your trip pleasant as well as an enjoyable one.
For even more traveling tips – AStraveler is ready to help.