San Diego is the most beautiful place with the perfect weather, beautiful beaches and many unforgettable places to visit in San Diego. This beautiful place is renowned for its idyllic climate. The place also has a dazzling array of world-class family attractions. San Diego is located in Southern California which is not far from the Mexico border. San Diego is the oldest town in California that was founded in 1769. Few most popular attractions of the San Diego are museums, beaches, gardens, Spanish Colonial-style architecture that is found in Balboa Park, the world famous San Diego Zoo, the Midway Aircraft carrier museum etc.  For a little shopping and history, visitors can stroll the streets of Old Town San Diego State Historic Park or walk through the Gaslamp Quarter. The breathtaking cliffs provide the perfect sunset, ultimate hikes and over 60gorgeous beaches that would definitely treat the tourist's eyes. San Diego provides an expansive choice of things to do that tempts the travelers of all ages from around the world. There are a lot of things to see and do in San Diego.
Best Things to Do In San Diego
Here are the lists of top must do things in San Diego which are the must-visit places that would surely treat your eyes with heaven.
Balboa Park
This is one of the California's most important cultural destinations. Balboa Park is the largest urban cultural park in United States that includes the San Diego Museum of art, the San Diego Air and Space Museum, the San Diego History Center and also a beautiful Botanical building. The predominant architecture is a Spanish-style low-rise building that blends with the natural surroundings. Even if you never get into the building, the park is simply a beautiful place of Globo Surf.
Sea World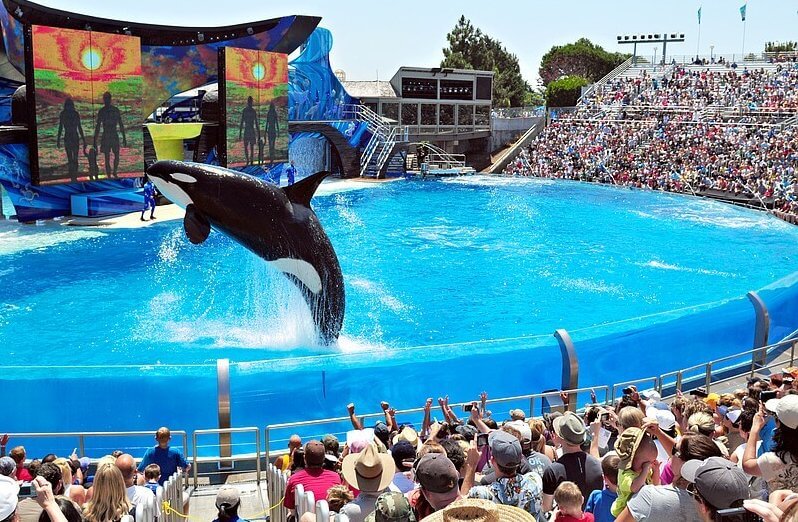 This is one of the compulsory place to visit in San Diego as it is one of the city's main attractions. The place is located along the waterfront in Mission Bay. SeaWorld has been a family tradition since 1960 for most of the Americans. There is all kind of riders from roller coasters plowing into water to more sedate carnival type rides for tots. Among the highlights features the killer whales, sea lions, dolphins and other sea life. This aquarium permits close-up looks at sharks and other sea creatures which can be observed through an acrylic tunnel. This would be along with touch tanks and close encounters with dolphins and inhabitants of tidal pools.
San Diego Zoo
The Zoo is located in Balboa Park which is one of the famous zoos in United States. This zoo has all kinds of exotic animals including the Pandas which have been successfully bred here. This is the huge zoo that has the largest zoological membership in the world. There are more than 3700animals in the park and more than 650species.
Gaslamp Quarter
This place is San Diego's epicenter for dining and nightlife is a 16-block neighborhood. Here the Victorian-era structures live beside modern skyscrapers. In downtown, San Diego was the Gaslamp Quarter National Historic District, a time of restored late 19th and early 20th century Victorian buildings. Today the Gaslamp Quarter is a trendy area with shops, galleries, restaurants attracting the tourists and locals.
Seaport Village
This place is located right on the waterfront. This area has unique shops and restaurants which is one of the top things to do while in San Diego. San Diego's Seaport Village is a delightful place to stroll around and spend your afternoon. Weekends here could be very busy as there are picnic tables, benches and waterfront patios that are sprinkled throughout the area. This place is accessible on foot from many of the nearby attractions including the USS Midway. The 14acre complex offers the best shopping, high class dining and entertainment for all regardless the age of interest. There are 54unique shops, 4fine restaurants overlooking the harbor, 13pubs and cafes and a number of high-class hotels. You can also sit in one of the sidewalk cafes, listen to the street musicians and watch the people pass by and ships sail to the horizon and feel the pulse of San Diego.
Point Loma and Cabrillo National Monument
This place provides an incredible view of San Diego and the Pacific Ocean. Here a large statue is dedicated to Juan Rodriguez Cabrillo who watches over the land he discovered. Visitors can access the Point Loma in a very scenic roadway.
Midway Aircraft Carrier Museum
Visitors would be amazed when they come across one of the US military's major ships. All you need to do is spend your day discovering life at sea on a huge ship that includes over 60exhibits and 25restored aircraft. There are more than 225,000 military service personnel that are served on the ship. The tourists can also take a self-guided audio tour to learn about the history.
Mission beach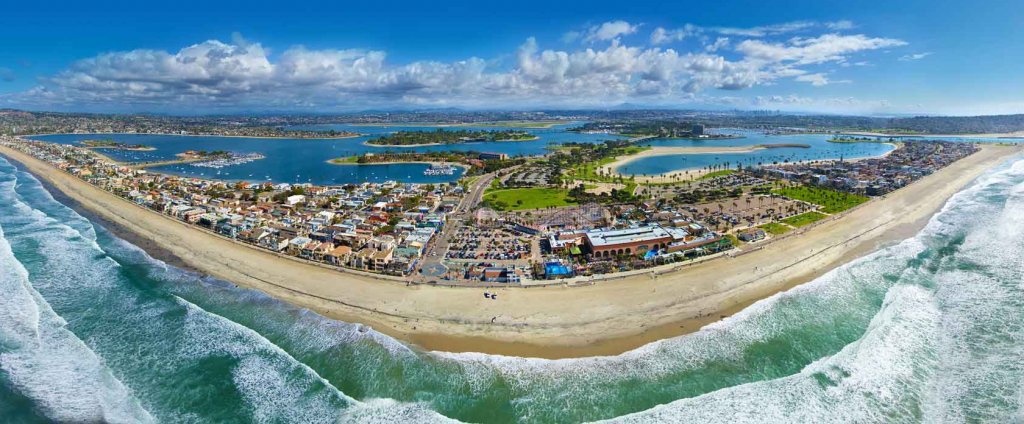 Mission Beach and Pacific beach are one of the giant connected shoreline in San Diego. This beach is a scenic three-mile stretch to go for a leisurely walk, people walking and sun-bathing. The boardwalk at this beach is also a popular spot for rollerblading, cycling, skateboarding etc. Gather with your friends or family and firewood for a cozy beach bonfire at the Mission beach which is one of the top-most things to do when in San Diego.
Coronado Island: This is the must-see and an iconic destination on the edge of the Pacific which is just few minutes from the downtown of San Diego. The Coronado Island captures the stress-free beauty and seaside charms of the typical Southern California lifestyle. This place is classified as the resort city inside San Diego country.
Time for some baseball
This place which is named at Petco Park is a home of the San Diego Padres that is the Major League Baseball team of San Diego. This stadium is named after Petco who have their home in this city. This stadium was opened in 2004 after several legal battles had been resolved. If the tourists are not interested in baseball, the stadium also has a live music that would keep the tourists enthusiastic.
Visit the Birch Aquarium
This is a great place for people of all ages to explore the different marine life in offer. Birch Aquarium has more than 60tank full of beautiful coral, exciting jellyfish and several numbers of sharks. There are three living tide pools to explore outside. You should be able to see something new each time you visit this place as the aquarium features ever changing exhibitions.
Mission San Diego de Alcala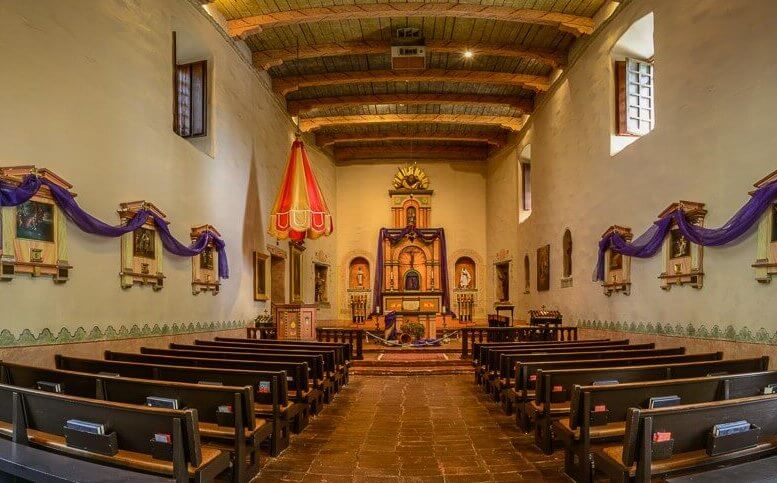 This was the first mission church in California. This historical building had brought Catholicism to this part of the world. The church is very active and this is also a place where people from any religion can go to look back through two hundred years of Californian history.
Automotive Museum
If you are a car lover, you would fall in love with this place. This car lover's paradise has a lot to explore as there are different varieties of cars. There are American muscle cars and the British Invasion. The time spent here would definitely vanish in an instant as you go from one car to another beautiful car. This museum has more than 250cars that stretch out over more than a 100years of motoring history.
The San Diego Natural History Museum
This museum is the oldest institute of its kind in Southern California. There is also a giant 3D cinema which shows films that focus on natural history. With the Dolby sound system the 3D films really come alive. There are regular events that are held at the museum so as to keep the visitors entertained.
Little Italy
This place was Southern California's landing point for a wave of fishing immigrants. The place hosts regular community-wide celebrations, including the active Mercato Farmer's Market every Saturday, the vendors sell fresh fish, bright flowers etc.
Pacific Beach
This beach is packed with beautiful young bodies in bathing suits and board shorts. This is the best place for partying, surfing etc. On the boardwalk, the joggers, cyclists, skaters can also be seen.
Activities to do in San Diego
Go diving at La Jolla Cove
La Jolla cave is the perfect place if you like water and would be keen to know what is under it. You can go dining, kayaking, snorkeling at this place. The water here is very calm and the cove is quite small and has a real hidden gem. The beach also has lifeguards on patrol everyday from 9:00 AM until dusk so as to make sure people are always safe.
Go on a Rollercoaster at Belmont Park
This is an amusement park that is in the Mission Bay part of San Diego. This park is right on the beach front and thus attracts millions of visitors each year. This park was opened in 1925 and few original rides from that time still exist today. The Giant Dipper at Belmont Park is one of the large wooden rollercoaster that is registered on the National Register of Historic Places.
Private Mountain and Desert Tour
San Diego also has a full-day tour so as to wind through the trails of Cleveland National Forest and Anza Borrego State Park. The tourists would also get the taste of rural culture with stops for lunch and also shopping in the historic mining town of Julian and a refreshing drink at the Ram's Hill Gold Course.
Go on a Paddle board Tour
The visitors can cruise around San Diego's calm waters on a paddle board and get a great workout by enjoying the sights. There are various travelers who offer hourly paddle board rentals and self guided excursions around Harbor Island. Here the travelers give the visitors a map of paddle board-friendly areas so that he can plan his route depending on his skill level.
Visit the Pinot's Palette at Liberty Station
This is a 'Paint and sip' class. The place offers two hours of painting class while you can enjoy an adult beverage such as wine or beer. The studio also allows students to bring their own appetizers and snacks. Each student is provided with brushes, paints, canvas and an apron during the class so they can bring forward their artist.
Watch the outdoor movie screening with your loved ones
Liberty Station's Arts District hosts a series of free movies. This is a monthly outdoor movie screening that takes place on the second Saturday of every month, from May to October. All you need to do is bring a blanket and snag your seat on the grass.
Catch some waves at the WaveHouse
The WaveHouse at San Diego is a 30,000square foot outdoor venue that features the FlowBarrel wave machine. Here you can practice your surfing in a much smaller, more confined environment than the vast ocean. This place also has a restaurant so grab some grub and watch the busy boardwalk.
There are many other things to do in San Diego. San Diego is one of the best holiday spots as it has a lot of attractive places to spend your entire day. However, the above mentioned are few must-see places while visited at San Diego.
Any Ideas / Suggestions About This Topic