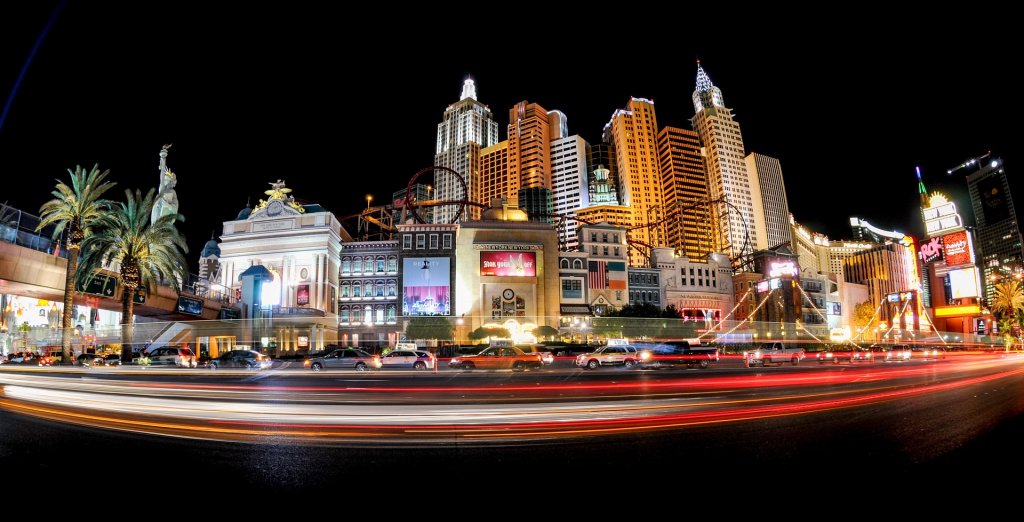 With hundreds of tours, shows, and shops, Las Vegas is a tourist's paradise. Get excited for a thrill-packed adventure, or relax into a luxurious vacation in Sin City. Whatever your preference, there are some top, must-see spots in the city for everyone. Whether you are visiting to gamble, hike, swim, or sleep, read on for the top ten things to do in Las Vegas.
Top 10 things to do in Las Vegas:
1. Visit the Strip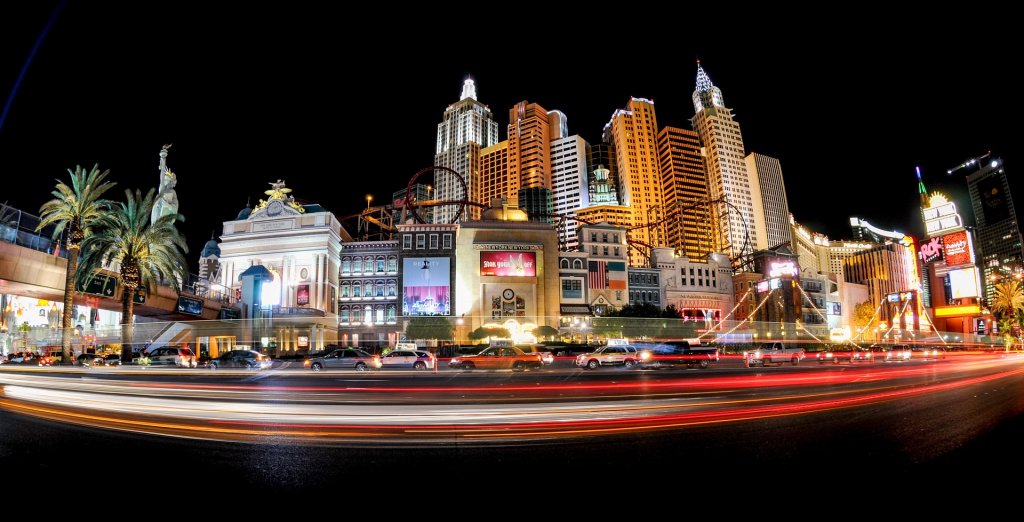 This famous four-mile boulevard stretches just south of the Las Vegas city limits. Renowned for lively casinos, restaurants, and entertainment venues, this is the top, must-visit spot in the city. Head to the Strip at night to view the neon-lit skyline, and be sure to stay at one of the many resort hotels for an all-inclusive experience.
If you don't want to stay at one of the luxury hotels, you can opt to take a free walking tour of the most elaborate hotels and casinos, and stop for dinner at one of the boulevard's famous five-star restaurants after you've exhausted your feet. A word of warning, there are no benches along the sidewalk, so come prepared to walk!
2. Gamble at Caesar's Palace
Caesar's Palace has everything to offer for guests, including luxury suites, shows, a world-famous club, spa, and cigar bar. Established in 1962, this popular spot along the Strip has a huge game room, with tables, slots, and over 20 large-screen TVs. Big names, including Frank Sinatra and Muhammad Ali, have been showcased at this lavish location, and current EDM artists frequent the Omnia nightclub stage. Visit to see the stars, try your hand at low-stakes poker, or just revel in the ancient Roman architecture.
3. Jump off the Stratosphere
For adrenaline-seekers, visitors are welcome to jump off the Guinness World Records' tallest "controlled-descent" jump. Stratosphere tower is available to visitors until 2:00 am on weekends (1:00 am on weekdays), and open to teens and adults 14 years and older. Be sure to call ahead to reserve your spot at this popular attraction, as spots fill up quickly.
4. Drive an Exotic Race car
Get your heart pumping on a once-in-a-lifetime thrill ride along the Las Vegas Speedway. Choose from luxury sports cars, including Lamborghinis, Ferraris, and Porches, to zip around the racetrack loops. Companies such as SPEEDVEGAS offer trips just outside the city for highly-accessible adventures, and charge per loop.
5. Take a Photo Next to the "Welcome to Fabulous Las Vegas" Sign

Visitors have been taking photos next to this neon sign since the late 1950s. A staple of the valley, the welcome sign is featured on Las Vegas Boulevard South. While most people consider it to be the southernmost tip of Las Vegas, the sign is actually located 4 miles outside of official city limits. Take your picture next to the iconic location, and buy a miniature souvenir sign at one of the shops along the boulevard!
6. Go see Cirque du Soleil
This famous acrobatic show has travelled to many cities and inspired numerous performance iterations. Started by a Canadian tour company, this troupe is a permanent attraction across Vegas establishments, including the Bellagio hotel and the Mirage. Acrobats dance and move to themed music, and perform awe-inspiring splits and stunts. Certainly, a show not to miss!
7. Swim with Sharks at the Golden Nugget Hotel
Predator-based tanks are a popular attraction in the city, with numerous aquariums and tanks to visit, including that at Mandalay Bay or the MGM hotel. But only at the Golden Nugget Hotel can you zoom through a 200,000-gallon tank on a 30 foot-tall waterslide. This top-rated hotel pool is free for hotel guests, and to visitors for a small fee (although children under three get in for free). You can also take a guided tour of the tank, and leave with a souvenir shark tooth!
8. Watch the Bellagio Casino Fountains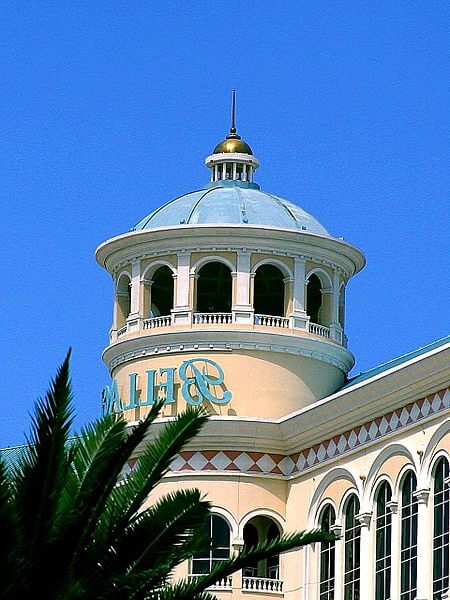 Every night, the fountains at the Bellagio Hotel light up, and dance to a musical performance. Lined with food vendors, this square fills up quickly to view this free water show. Music features opera, Broadway, pop, and classical, and water is choreographed to start every half hour until 8:00pm, and then every 15 minutes until midnight. Free, spectacular, and romantic, this is an essential stop on your stroll along the Strip!
9. Be a High Roller on the LINQ Ferris Wheel
Be sure to hop onto the 550 foot-tall ferris wheel at LINQ, the world's tallest Observation Wheel. Featuring 28 capsules, a full ride takes you up and around for a half-hour view of the city. Like anywhere in Vegas, the attraction features crafted cocktails while you view the gorgeous skyline.
10. Take a Helicopter Ride to see the Grand Canyon
Located over 200 miles from the Grand Canyon, there are many businesses in Vegas that offer trips to fly over the rim of the 277-mile-long canyon. Tour companies offer full-day tours with transport, lunch, and often a stop at the edge of the Colorado River. Since the canyon is a five-hour drive, this is a great option to visit this awesome site in just one day with such incredible birds-eye views. Alternatively, you can fly by plane from the Las Vegas airport. Check prices before you plan to depart, as they tend to fluctuate based on demand.
If you're getting ready for a trip to Vegas, be sure to include some of these attractions on your Sin City bucket list!