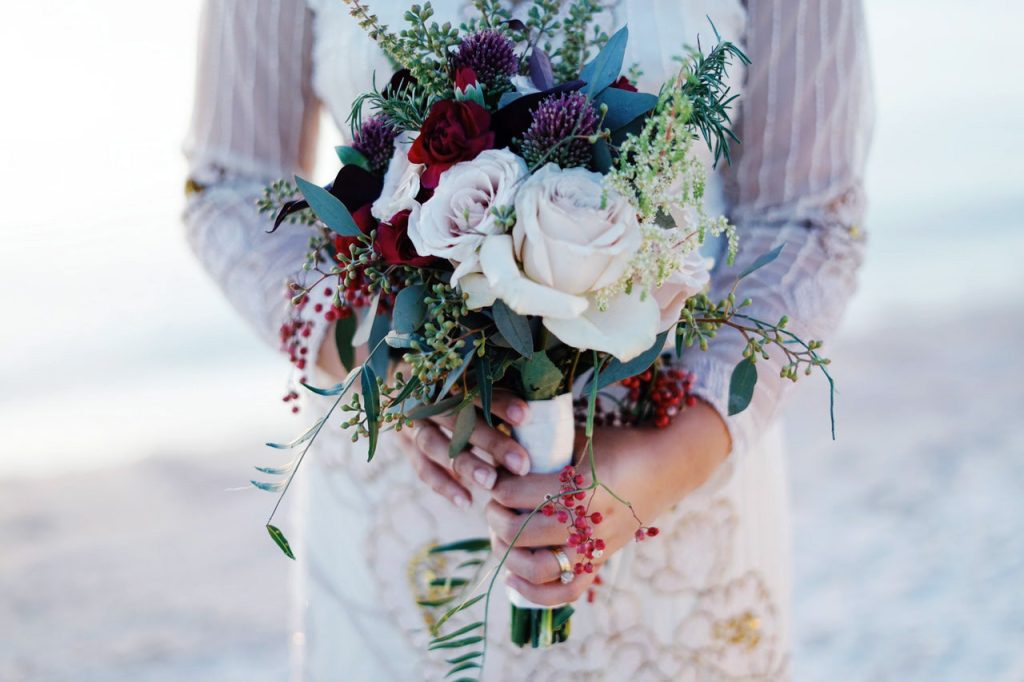 Wooden flowers are quickly becoming one of the most popular trends in the décor field, as they offer a unique and beautiful look that competes with natural florals. Not only do wooden flowers look amazing, but they are also easy to make and can be used in various DIY projects. For example, the sola wood flowers are an incredible alternative to traditional wedding bouquets. They're durable and have a distinctive look – making them the perfect choice for couples who want something unique but also practical.
If you're interested in making your own wood flower bridal bouquet, this step-by-step guide will show you how. Starting with the basics, you'll learn how to choose, dye, and arrange your sola flowers to create a beautiful and balanced arrangement. Along the way, you'll also discover tips for adding personalized touches to ensure your bouquet is genuinely one of a kind. So, if you're ready to begin a fantastic journey of creativity using wooden flowers, let's get started!
The Different Types of Sola Wood Flowers 
There are two types of sola wood flowers: 
Raw Flowers 
These decorations are made entirely of wood from the Sholapith plant, and their main characteristic is that they contain no bark and come in their natural ivory color. All raw flowers come in their natural ivory color and are highly versatile, meaning you can dye and arrange them however you like to create a fabulous bouquet.
Skin Flowers
Unlike raw flowers, skin variants contain a natural bark surface on the outside, which gives them a darker shade. The skin gives the flowers a vibrant color, which you can showcase beautifully in any crafting project. Moreover, they are easy to work with and allow you to create intricate designs. 
If you wish to create your own stunning, one-of-a-kind wood flower bridal bouquet at home, you should follow five main steps.
Step 1: Choose Your Color Scheme 
First, you will want to think about the overall color scheme for your wedding and how your bouquet can complement that look. Select colors that reflect your style or favorite colors, or pick hues that match those of your bridesmaids. One option for choosing the colors of your bouquet is to use complementary colors opposite each other on the color wheel, to create a high level of contrast. 
Another option is to use three colors arranged in a triangle formation on the color wheel, known as triadic colors. Such combinations allow you to incorporate multiple colors without any one color being too dominant and can be a great way to add contrast and energy to your wedding bouquet. Ultimately, the best way to choose the colors for your wood flower bridal bouquet is by experimenting with different combinations until you find something that feels just right.
Step 2: Pick the Perfect Size and Style
When choosing the bouquet size and style, some brides prefer to keep things small and understated, while others want their bouquets to be big and bold. Consider your overall wedding theme or style to choose the perfect size for your bouquet. If you are going for a classic, romantic look, opt for a round or dome-shaped bouquet made of one type of flower.
Alternatively, if you are going for a more modern or bohemian style, choose a cascading bridal bouquet with multiple types and colors of wood flowers. Keep in mind that the amount of sola wood flowers you will need depends on the kind of bouquet you want to assemble. If you need help deciding, you could consult with friends or look into the most popular types of bouquets for weddings. 
Step 3: Dye and Stem Your Flowers for a Personalized Look
When it comes to the art of dyeing wooden flowers, there are a few different techniques and methods that you can try to achieve the perfect look. One popular way is using latex paint, which will help create bright, vibrant colors that pop. Alternatively, you could opt for fabric dye mixed with water instead, allowing you to experiment with different color combinations and shades.
No matter your chosen method, the key is ensuring that your flowers are well-dyed before attaching the stems. Doing that will help create a cohesive look for your bouquet and make it stand out as beautiful and unique. You can either dye all the flowers or leave some of them raw. When purchasing a DIY kit, you can also choose a mixed assortment that contains both bark and no-bark flowers and a softener that will make the assembling process more effortless.
To stem your flowers, you will need a hot glue gun, a wire stem, or a bamboo stick. Place a small dab of glue at the base of your flower, then carefully attach it to the stem and hold it until the glue sets. This procedure is an easy and quick way to create the perfect length for your flowers, giving you complete control over how they look in your bouquet.
This process step can prove to be the most challenging for some people. However, the key is to be creative and have fun when dyeing your sola wood flowers and attaching the stems. With just a bit of time and effort, you can create a personalized bouquet that reflects your style and personality. 
Step 4: Bring It All Together: Tips for Arranging the Perfect Wood Flower Bridal Bouquet
One essential tip for creating balance is to mix up the types of flowers and greenery that you use. Fillers can help set the tone of your wood flower bridal bouquet and bring everything together beautifully. For instance, if you use bright and bold flowers, pair them with softer greenery to help tone down the overall look. 
Again, it's essential not to be afraid to experiment when arranging your bridal bouquet. Try out different combinations of flowers and fillers, and see what looks the most beautiful and balanced to you. Sola wood flowers are versatile and easy to work with, so feel free to experiment until you find the perfect arrangement for your bouquet. With creativity and patience, you can ensure that your bouquet is precisely the way you envisioned it and will perfectly represent your style and flair.
Step 5: Preserve Your Bouquet as a Beautiful Keepsake
Finally, after successfully making your bouquet using wood flowers, you can preserve it as a lasting keepsake for years to come. Whether you prefer bold colors or soft pastels, the beauty of sola wood flowers is that you can enjoy them long after your wedding day has passed. 
As you create your own wood flower bridal bouquet, remember to be patient, take your time, and have fun along the way. With creativity, experimentation, and patience, you will be sure to create a stunning, memorable bouquet you and your partner can treasure during your happy marriage!
Any Ideas / Suggestions About This Topic