Here we will talk about sore throat remedies as the chilling waves of winter are knocking the doors and ready to make your melodious throat, sore. Though it is an ordinary hitch, still it pains like nobody's business. You will get remind of the pain as each sip of water or every single bite, slides down from your throat. Before you start thinking that you have to grow old with a sore throat, let's have a small glance at few very easy to create home medicines on how to get rid of a sore throat.
Firstly you have to know the causes of this pain and then we will disclose the sore throat remedies.
• Bacteria: Bacteria infection can make your happy-happy throat upset. For this, you can try any of the germ-killing home remedies.
• Swelling: Swelling in the tissue of your throat can even make it sore. To cure this you can use anything with astringent or anti-inflammatory property.
• Dryness: Dryness is the most common cause of throat pain. You can try something that can provide your throat with a soothing coat.
Below mentioned simple remedies can ease up the scratchiness and soreness in your throat.
1
Home remedies to get rid of a sore throat:
Warm Water:
How could I forget to mention, warm water gargle while talking about a painful throat? Even when you ask your grandmother how to get rid of a sore throat fast she will suggest you this simple cure.
You Will Require:
1 glass warm water
½ teaspoon normal salt
Method: Heat water; make it warm but not too hot to take in your mouth. Mix salt in it. Gargle! Gargle! And Gargle! Repeat the same for at least 3 to 4 times in a day. Don't overdo it or you will end making things worse for your sore throat.
Throat gets sore due to the swelling in the mucous membrane cell. Salt can easy draw water from the swelled area and hence hot water gargle gives you a relief. It not just wash off the extra mucous but also aids your jam-packed nosey.
Garlic Tea:
I know you will not like it, but it is damn helpful remedy for your scratchy throat, as garlic is a natural antibiotic.
You Will Require:
4 to 5 pieces of fresh garlic.
1 cup water
Flavor tea bag
1 teaspoon honey
Method: Take that cup of water and put garlic pieces in it. Now allow it to boil in the microwave. Add your favorite flavored tea bag and honey or sweetness. Enjoy your tea!
Note: Honey will be a better option than sugar, as it has the property that can calm your irritating throat.
Apple Cider Vinegar Drink:
Coming down in the list of sore throat remedies let's have a look at the other simple thing that can relief the aching throat and that is an ACV drink. Since years we have been using ACV to enhance the taste and texture of cooked food.
You Will Require:
1 tablespoon honey
1 tablespoon Apple Cider Vinegar
1 glass warm water
Method: Mix three of the ingredients well. Drink it when it is warm.
The acidity of ACV can kill the bacteria causing pain in your throat and smoothness of honey can add more calmness to it.
Note: As the taste of ACV is very strong you can even give a try to Apple cider vinegar gargle to cure a sore throat. For this, you just have to mix a tablespoon of ACV with ½ cup of warm water and gargle three times a day with it.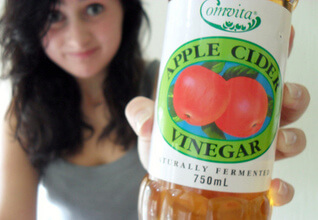 Chamomile Tea:
The components of Chamomile kill the bacteria causing throat pain making it the finest remedy.
You Will Require:
1 Tea bag of Chamomile
1 Cup of boiled water
Honey (optional)
Lemon (optional)
Method: Take that cup containing boiled water. Place the chamomile tea bag for 10 minutes. Add some honey and lemon for flavor.
Daily Dose Of Garlic:
Yes I know it sounds repulsive! But trust me out of the sore throat remedies it is the most trusted one. Garlic has a compound, Allicin known for killing and stop raising the pain causing germs.
You Will Require:
Here you will just need a fresh clove of garlic chopped in half.
Method: Take two pieces of garlic, place each on your cheeks, and now slowly suck on it. You can even bite in occasionally and let the Allicin release. Repeat it daily and say the last bye to your sore throat.
Steam It Up:
Steam can calm your burning throat and give you a sign of relief. This is also among the highly adopted sore throat remedies, as it can take out the dryness from your aching throat and make you breathe easily. Don't worry! You need not rush to any beauty-parlor or your gym for sauna room, as promised you can practice this at your home.
You Will Require:
1 large bowl half filled with water
Eucalyptus oil
1 bath towel
Method: Boil water in a pot and then pour it in the taken bowl. Add some drops of eucalyptus oil if you want it to be gentler. Now lean your face over it so as to inhale the steam. Don't go too nearer or you will make it worse for you. Drape the bath towel over your face to form a tent-like structure for steam.
Note: If you don't want to scare someone becoming a mysterious towel draped creature you can even give a try to hot shower or bathroom steam.
Marshmallow:
Excited! Don't be so much. I am talking about the marshmallow root or herb marshmallow. For centuries European countries are using this herb because of its mucous membrane soothing properties.
You Will Require:
1 cup boiling water
1 tablespoon dried roots
Method: Place the dried roots in the mug; now pour some boiling water in it. Cover and let it steep for at least 50 to 60 minutes, mix it well and gulp.
Tip: If you are diabetic, don't forget to consult your doctor before going for this, as it can take the blood sugar level down.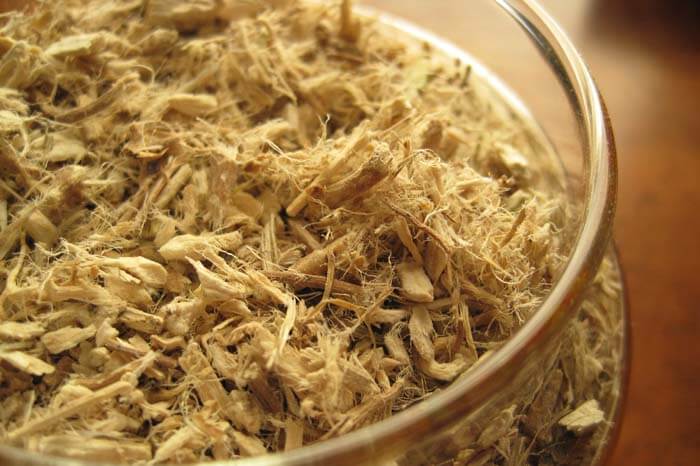 Cayenne Pepper:
The very next in the list of how to cure a sore throat, is Cayenne Pepper. Cayenne pepper contains capsaicin a chemical compound that has the capacity to relieve the pain for some time, just like Aspirin. It contains something named substance P acting on the affected area, which sends out pain signal to your brain.
You Will Require:
1 glass boiling water
½ teaspoon cayenne pepper
1 teaspoon honey
Method: Mix three of the ingredients in the advised quantity. Pour it in a bottle. Now take the mixture throughout the day.
Note: Don't forget to shake it before drinking as cayenne pepper tends to settle down. If you are spice sensitive then you can even reduce the quantity of cayenne pepper in the blend.
Get Your Fluids And Some Rest:
This becomes a major one when we talk about how to get rid of a sore throat. You can combine this one with the other home remedies and can accelerate the cure effect. Letting your body rest in addition to drinking a good amount of fluid can ease your sore throat.
You Will Require:
A cozy place to coil up.
Water, herbal tea, orange juice or some of the other variety of juices, excluding alcohol and caffeine.
Method: Believe me you gonna love this one! Choose a comfy place, take out your darling book and take your glass of drink. Now Drinking! Reading! Drinking! Reading!…….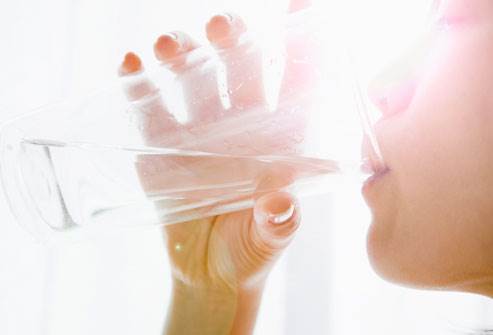 Chew Up The Cloves:
We have been using cloves to cure the pain in mouth and throats for centuries. It contains a substance called Eugenol, proved as a very effective pain destroyer.
You Will Required:
Some cloves
Water
Method: Pop two cloves in your mouth and keep it in your both cheeks. Now start sucking on it till it becomes soft to chew. As clove has a strong flavor and you should drink a healthy amount of water, you can drink water after chewing it.
Few Tips:
• Drink Milk Or Avoid It: You may find many people advising you on avoiding milk when you ask them on how to get rid of a sore throat fast. However, this is exactly not the thing. If you have a sore throat carrying congestion along you should avoid milk as it can put some not so required coating in your throat and will make it more congested. Conversely, if you have a row or dry sore throat issue then nothing can help you better then few sips of milk added with a teaspoon of honey.
• Moderate Temperature: Stuff or fluid you are taking should not be too hot or too cold. As hot fluid can make your already aching throat burning with flames and cold fluids like cold drinks and icy juices can increase the dryness and congestion, keep the temperature moderate so that you can take the flavor without hurting your sore throat.
• Stay Hydrated: Nothing can help your sore throat get well soon then proper hydration. Drink plenty of water and juices the whole day and see the result.
• Take Some Rest: Taking rest can relive your sore throat very quickly. Rest doesn't mean you have to sleep continuously. Here, you can take the required rest buy sitting comfortably without talking. Also you have to take a sound sleep of 11 to 12 hours at night as it can ultimately make your throat feel good.
Any Ideas / Suggestions About This Topic