In a developing economy like India, there is no lack of billionaires and millionaires. On an average, the wealth of rich Indians has increased by 17 percent in comparison to that of 2016.
With Make in India initiative and the opportunity given by the Central government many doors have opened for public-private partnerships in several significant areas. This allows the number of billionaires in India to grow rapidly.
Top 20 Richest Person in India
Mukesh Ambani
Mukesh Ambani, Chairman, managing director and largest shareholder of Reliance Industries Limited (RIL), is ranked number 1 as he is the richest person in India. Through Reliance, he owns the franchise Mumbai Indians in the Indian Premier League. He is the eldest son of the late Dhirubhai Ambani and Kokilaben Ambani. He is far ahead of any Indian Billionaire with a wealth exceeding $38 billion.
Mukesh Ambani has sustained the number one position for a long time and will retain the position for the next few years. This is because RIL diversifies into various other initiatives, including defense.
Azim Premji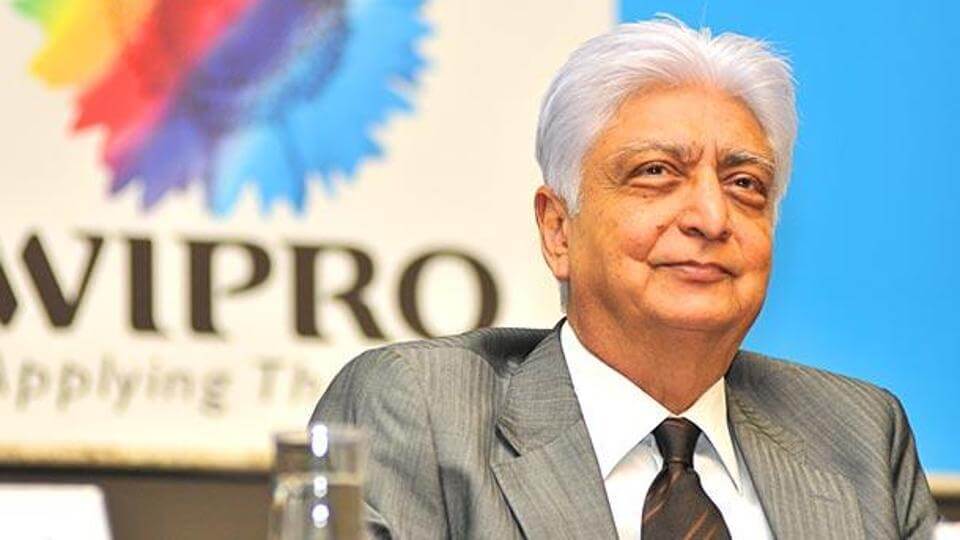 Azim Premji, founder of Wipro, India's IT and Fast Moving Consumer Goods (FMCG) giant, ranks second in the list of the richest persons in India. His assets are worth $19 Billion. In 2010, Asiaweek voted him one among the 20 most powerful men in the world. Azim Premji owns 73% of Wipro. He owns a private equity fund named Premji Invest that manages his personal portfolio worth of $2 billion. In 2013, he signed "The Giving Pledge" to give away at least half of his wealth. Premji has focused on education in India with Azim Premji Foundation in starting with a donation of $2.2 billion
Hinduja Brothers
The Hinduja group is a multinational conglomerate controlled and managed by four siblings Srichand, Gopichand, Prakash, and Ashok. Hinduja group ranks third with a net worth of $18.4 billion. The businesses of the group range from trucks and lubricants and also involve banking and cable television.
Lakshmi Nivas Mittal
Steel magnate LN Mittal, an Indian steel magnate is ranked as the fourth richest person in India. His riches are valued at $16.5 Billion. Since 2008, he has been a member of the board of directors of Goldman Sachs. Reduction in rules relating to steel import rules sanctioned in the US and Europe helped Lakshmi Nivas Mittal gain more business in these markets.
Pallonji Mistry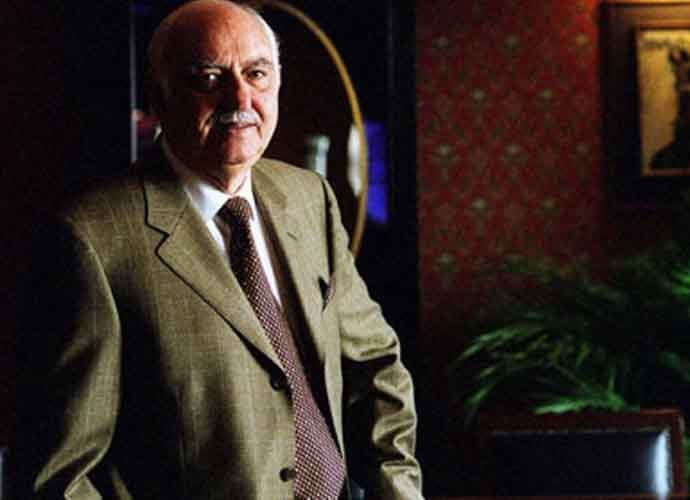 Engineering and construction giant Pallonji Mistry controls the 153-year-old Shapoorji Pallonji Group headquartered in Mumbai. With a net worth of $16 billion Pallonji Mistry bags a fifth rank. The biggest asset of the family is an 18.4% stake in Tata Sons. The Group is run by Mistry's older son Shapoor and owns the countries leader brand of water purifiers Eureka Forbes.
Godrej family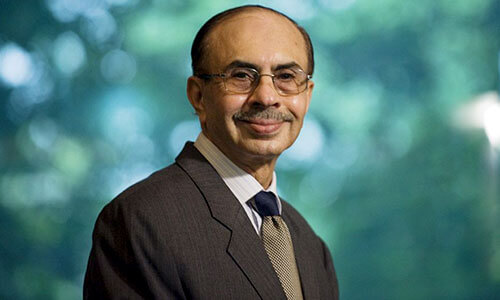 The Godrej family reins the 120-year-old establishment with a turnover of $4.6 billion. The Godrej family ranks sixth with a net worth of $14.2 billion. Adi Godrej has been the chairman of the group since 2000. The firm diversifies in businesses spanning from sectors as diverse as real estate, FMCG, industrial engineering, electrical appliances, furniture, security, and agricultural products.
Shiv Nadar
HCL founder Shiv Nadar bags the seventh richest person in India with a net worth of $13.6 Billion. HCL is the fourth-largest software provider in the world and has diversified business interests in the IT sector. In 2017, HCL has acquired and added a US-based mortgage fulfillment firm to its portfolio of investments and holdings.
Kumar Birla
The Aditya Birla Group is an Indian Multi-national corporation with its headquarters in Mumbai operating in 35 countries worldwide. Kumar Birla, the Commodity king is the fourth generation head of Aditya Birla Group with annual revenue of $41 billion. The group stands at eighth position with a net worth of $12.6 billion. The group's business includes aluminum, telecom, viscose staple fiber, metals, carbon black, chemicals, fertilizers, Bpo and IT services, and financial services. It is also the largest producer of cement in India.
Dilip Shanghvi
Dilip Shanghvi, pharmaceuticals magnate is ranked ninth in the list of India's richest people with a wealth valued at $12.1 Billion He established Sun Pharmaceuticals in partnership with Pradeep Ghosh. The company is the world's fourth-largest manufacturer of specialty generics. It is India's most valuable pharmaceutical in March 2017 with annual revenue of $5 billion. Dilip Shanghvi is awarded with the civilian Honor of the Padma Shri in 2016 by the Government of India. He is appointed as one of the RBI's powerful 21 members central Board Committee in January 2018 by the Indian Government
Gautam Adani
Gautam Adani, chairman and founder of Adani Group stands tenth richest person in India with a net worth of $11 billion. Adani Group was founded in 1988 and deals mainly with developing a port in Gujarat and also in businesses spanning, coal mining and trading, oil & gas exploration, logistics, power generation, agriculture, edible oils, transmission and distribution of gas with an investment of Rs.490 Billion. He is called the Ports Tycoon as he controls India's largest port, The Mundra Port in his hometown Gujarat. The Gujarat port project also has gotten Gautam Adani some honors. Adani's international assets include Australia's Abbott Point port. Adani Group has an association with the Swedish defense firm Saab to create Gripen fighter jets in India.
Uday Kotak
Uday Kotak, Managing Director of Kotak-Mahindra Bank, is an Indian billionaire banker and takes eleventh position with a net worth $10.5 Billion. He ended a partnership of 14 years with Goldman Sachs in 2006 and acquired its 25% stake for $72 million in two subsidiaries. Kotak launched a digital banking app 811 in March 2017 with an offer of opening accounts with zero-balance. This project aimed at doubling the bank's customers to 16 million.
Radhakishan Damani & family
Radhakishan Damani an investor from Mumbai is the new retail king in India's with a supermarket chain D-mart since March 2017. With a net worth of $9.3 billion he stands at the twelfth position in the list. Damani got into retail sector with just one store in suburban Mumbai in the year 2002. The portfolio of his assets includes the Radisson Blu Resort in Alibag, a famous beach-front retreat located close to Mumbai.
Cyrus S. Poonawala
Cyrus S. Poonawala the founder of Serum Institute of India Pvt. Ltd. Bags thirteenth position with a net worth of $8.9 Billion. His firm SII is the largest producer and exporter of vaccines in the world for prevention of various diseases among babies and adults. Serum produces around 1.3 billion doses of vaccines every year including vaccines for measles, polio and flu. Serum maintains a Dutch vaccine maker Bilthoven Biologicals and the Czech unit of U.S. firm Nanotherapeutics.
Sunil Mittal
Sunil Bharti Mittal, an Indian Billionaire entrepreneur, the Founder & Chairman of Bharti Enterprises ranks fourteenth richest person in India. His net worth is at $8.3 Billion. He has broadened his horizons with interests in telecom, insurance, real estate, education, malls, hospitality, and food. The group's flagship company, Bharti Airtel is India's largest telecom company operating in 16 countries across Asia and Africa serving over 390 million customers. Sunil Mittal is awarded Padma Bhushan by the Government of India in 2007.
Bajaj group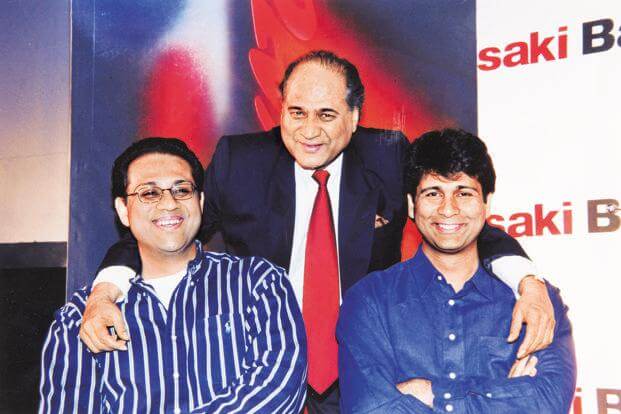 The 91-year-old Bajaj group, an Indian conglomerate, is maintained by its chairperson Rahul Bajaj and stands at the fifteenth position with a net worth of $8 billion. It is best known for manufacturing Bajaj Auto. The group includes 37 companies and its leading company Bajaj Auto, a manufacturer of two-and-three wheelers is ranked as the world's fourth-largest manufacturers. The Bajaj group holds some of the prominent companies like Bajaj Auto Ltd, Bajaj Finserv Ltd, Bajaj Electricals, Bajaj Hindustan Ltd and Bajaj Holding & Investment Ltd. The group has an involvement in various businesses including automobiles, home appliances, iron and steel, insurance, travel and finance.
Savitri Jindal & family
The Jindal Group founded by late Om Prakash Jindal is chaired by his widow Savitri Jindal. The group bags a sixteenth position with a net worth of $7.5 billion. The group's interests consist of steel, power, cement and infrastructure. After the death of O.P. Jindal in 2005 in a helicopter crash, the group companies were shared among his 4 sons, who are independently controlling them.
Vikram Lal
The maker of the legendary Royal Enfield motorbikes, Eicher Motors' founder Vikram Lal bags seventeenth position with a net worth of $7.2 Billion. He is popularly called as a Two-wheeler tycoon. The company earns annual revenue of $1.2 billion. Vikram Lal's father Man Mohan Lal established a tractor factory in 1948 named Goodearth Co. in 1948 and partnered with a German firm Eicher to manufacture tractors.
Benu Gopal Bangur
Benu Gopal Bangur, an Indian businessman is the chairman of Shree Cement bags eighteenth position with a net worth of $6.6 Billion. Shree cement established in 1979 in Jaipur is one among the most cost-efficient cement in India.  Cement tycoon Benu Gopal Bangur gets his riches from a 65% stake in the Shree Cement. Shree cement sells cement under the brand names of Shree Ultra Jung Rodhak, Bangur Cement, and Rockstrong. Its first international acquisition was with Union cement Company of UAE in January worth $305 million.
Acharya Balkrishna
Acharya Balkrishna aged 45 is the youngest in the list. He positions at nineteenth rank with a net worth of $6.5 billion. In 1995, Acharya Balkrishna and Yoga Guru Baba Ramdev established Divya Pharmacy. In 2006, they set up Patanjali Ayurved. He is the managing director of Patanjali Ayurved and owns 98.6%.  Patanjali Ayurved Limited manufactures and trades of FMCG, herbal, and Ayurvedic products. Acharya Balkrishna takes eighth place in the richest Indians with a wealth exceeding Rupees 700 Billion.
Burman family
Burman family established Dabur in 1884 in Kolkata by S.K. Burman. It is a manufacturer of Ayurvedic medicines to fight diseases like cholera and malaria & natural consumer products. Burman family shares a fortune derived from their 68% holding from the consumer goods flagship Dabur. Dabur has a portfolio of brands that include Vatika hair oil, Real fruit juices and Hajmola digestive candy. The Burman family takes the twentieth richest person in India with a net worth of $6.5 billion.
Richest Person in India 2017
Business tycoon Mukesh Dhirubhai Ambani is the chairman and the managing director of Reliance Industries Limited (RIL), India's most valuable company with a high market value. He owns a 44.7% stake in the company. He lives in one of the most expensive private residences in the world "The Antilia Building", valued close to $1 billion. He has consistently topped the richest Indians list for over a decade with a net worth of $39.7 billion.