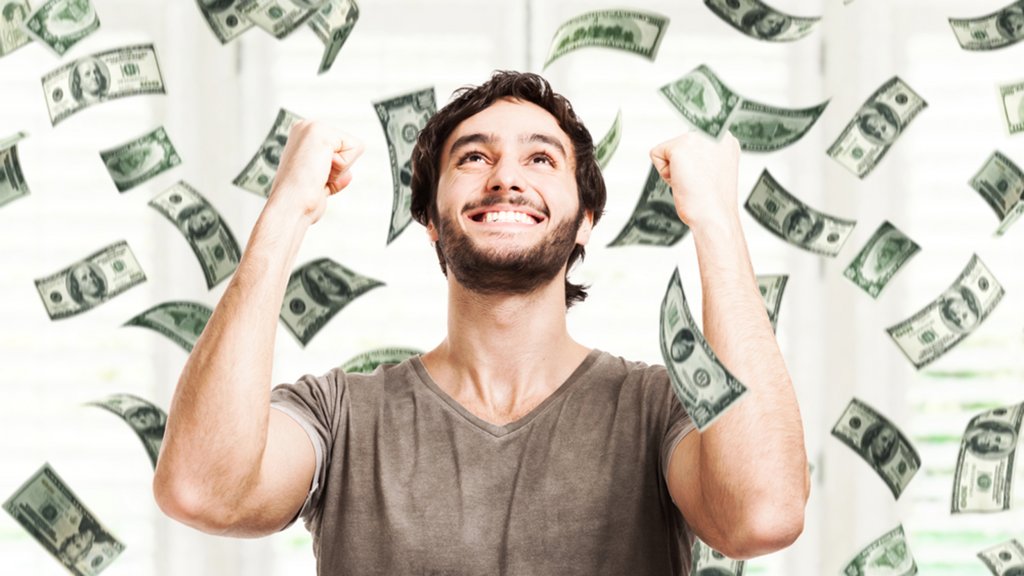 Do you have a situation that requires money you don't have? Don't stress. Read on for a list of the best personal loans for bad credit.
Perhaps you were in an auto accident and need to have your car repaired? Maybe you have unpaid medical expenses and are trying to get your finances together? Whatever the case may be, you're looking to take out a personal loan.
The only problem is, you have bad credit. Because of this, you're finding it essentially impossible to secure such a loan.
While this is certainly a problem, it's not a problem that can't be worked around. Though you might not be able to secure a good many of the personal loans available on the market, you should still be able to secure at least a few.
Without further remark, these are the best personal loans for bad credit in 2019.
What is Considered to Be Bad Credit?
First, you might be wondering, what is considered to be bad credit? Generally, credit scores under 650 are considered to be bad. Of course, the lower your score is under that figure, the more difficult time you'll have securing a loan.
Is your score above 650? If so, getting a loan should be fairly easy. While credit scores between 650 and 699 are considered fair and credit scores between 700 and 749 are considered good, credit scores of 750 and above are considered excellent.
If your score is in the good or excellent range, you should be able to secure just about any loan you apply for. Of course, your income data will be a factor as well.
The Best Personal Loans for Bad Credit
There are all types of bad credit loans available, all of which offer something a little different in the ways of loan limits and loan interest. Looking for the best bad credit loans available? Read on!
Money Mutual
One of the most reputable short-term lending databases in the United States, MoneyMutual offers bad credit loans to essentially anyone who's working and bringing in more than $800 a month. There are no credit limitations when applying and an application takes only around 5 minutes to fill out.
At most, this MoneyMutual will allow you to take out $2,500 at a time. If you are granted a loan (and most are), you will receive your funds within 24 hours.
Note that MoneyMutual is not a lender itself. It is simply a middleman website used to connect individuals with appropriate lenders. What this means is that interest rates on loans from MoneyMutual vary wildly.
Net Credit
NetCredit provides some of the best loans for bad credit, offering loan amounts of between $1,000 and $10,000. Depending on the terms of your loan, you will receive between 6 and 60 months to pay it back.
The interest rates in NetCredit loans vary in a big way, and not only on a state-to-state basis but on an inner-state basis as well. For example, in the state of Illinois, interest rates fall between 34% and 99% APR. At the same time, interest rates in Indiana sit at between 34.7% and 35.99% APR.
There are no published qualifications for NetCredit loans. You must fill out an application and wait to see if your income and credit score quality. Know, however, that loans are regularly given to those with bad credit.
One Main
If you have a credit score of less than 600, you might want to consider applying for a loan with OneMain. OneMain offers bad credit loans of up to $10,000. Know, though, that in order to secure a loan, you might have to put one of your possessions up as collateral.
A typical APR for OneMain loans ranges between 16% and 35.99%. There are a number of payback periods available, including 24-month, 36-month, 38-month, and 60-month loan periods.
You can apply for aOneMain loan either in-person or online. This lender has approximately 1,600 facilities spread out across 44 different states.
CashUSA.com
One of the best online bad credit loans is a loan from CashUSA.com. This lender offers loans of between $500 and $10,000, catering to individuals with a range of different credit scores.
Loan terms for CashUSA.com range from just 3 months to 72 months and carry interest rates of between 5.99% and 35.99%. It's extremely easy to apply for these loans, taking only a few minutes of your time. If you are deemed qualified, you will receive your money within just a few days.
It's important to note that the better your credit is, the better loan you'll be able to secure. However, if you need a loan at any cost, CashUSA.com should be able to accommodate you.
BadCreditLoans.com
Another solid online lender for those with bad credit is BadCreditLoans.com. This lender is very similar to CashUSA.com, offering loans at interest rates of between 5.99% and 35.99%.
The application process for a BadCreditLoans loan is very simple. You can fill out the form in around 5 minutes and receive your money within a few days. It doesn't matter what your credit score is, you should be able to secure a loan through this lender.
Note that there is a $5,000 maximum limit on loans from this lender. You can be given anywhere from 3 months to 60 months to pay your loans off.
Jora Credit
One last bad credit lender we're going to discuss is Jora Credit. This lender gives loans to those with exceedingly low credit. In fact, you can secure a loan from Jora with credit as low as 450.
The minimum amount for loans offered by Jora is $500 while the maximum amount is $12,600. All loans are delivered within a few days after the filling out of a very simple application form.
The total APR on Jora loans floats between 186% and 349%. The greater the risk of the loan, the greater your APR will be. While it's not the absolute best bad credit loan on the market right now, Jora is certainly worth considering.
Learn More About Finance Now! 
The above-reviewed loans are some of the best personal loans for bad credit. If you have low credit, and you're in desperate need of money, they're all worth applying for.
Interested in learning more about finance? If so, Scoopify might be able to help you. We have information on a range of financial matters, including loans, financial planning, mortgage financing, and more.
Check out our other finance articles now!