The LoL express is here; hop onboard for a fun filled ride through the list of 2011 comedy films. These are the best and funniest comedy movies of 2011. With The Hangover 2, bridesmaid, and Cameron Diaz as the worst teacher ever, this and so much more awaits you in the ride of our list of 2011 comedy films.
List Of 2011 Comedy Films:
Bridesmaids:
Starring: Kristen Wiig, Rose Byrne, Maya Rudolph, Melissa McCarthy, Wendi McLendon-Covey
Release Date: 28 April 2011
Before its release, Bridesmaids was being advertised as a female version of the famous movie "The Hangover". However the only similarity between the two movies is that they both are rated R. Bridesmaids is a classic example of why awards must be handed out to casts rather than to individuals. If you'd take even a single character out of the pack, and movie wouldn't be as successful as it turned out to be.
This women centric comedy doesn't estrange men and doesn't make women come across as idiots who are not able to do anything for themselves, this movie lets women be raunchy, wild and have fun.
 The Dilemma:
Starring: Vince Vaughn, Kevin James, Jennifer Connelly, Winona Ryder
Release Date: 14 January 2011
A man (Vince Vaughn) finds out that his best friend's wife (Winona Ryder) is being promiscuous and she's having an affair. But he's not able to decide whether or not he should tell his friend about this. Kevin James plays the role of the best friend and the other man is played by Channing Tatum.
Bad Teacher:
Starring: Cameron Diaz, Justin Timberlake, Jason Segel, Lucy Punch
Release Date: 17 June 2011
Cameron Diaz plays a uproarious blasphemous, rude, gold digger teacher who, after getting dumped by her sugar daddy, plans to entice one of her colleague (Justin Timberlake) – a move that puts her against a well admired teacher (Lucy Punch). Jason Segal plays the role of a gym teacher who doesn't match up to her standards. Director Jake Kasdan once again made a record with this amusing and slightly subversive movie. Bad Teacher is definitely one of the funniest flicks on our list of 2011 comedy films.
Big Mommas: Like Father, Like Son:
Starring: Martin Lawrence, Max Casella, Brandon T. Jackson
Release Date: 18 February 2011
The trilogy completes with Big Mommas: Like Father, Like Son. Martin Lawrence is back in this fun flick as a FBI agent, going undercover into a girl's school when his stepson played by T. Jackson who's 17 year old witnesses a homicide. His stepson joins him as both of them pair up to find evidence. Dancing on the tables and playing twister the agents are not very convincing, the subtle nature of undercover work is almost overlooked in this movie.
Hall Pass:
Starring: Owen Wilson, Jenna Fischer, Jason Sudeikis, Richard Jenkins
Release Date: 25 February 2011
Jason Sudeikis and Owen Wilson are two best friends who are becoming increasingly restless in their long marriages. Till the time there wives decide to gift them a "hall pass," which is a one week of freedom to do anything they want to do… no catch, no questions asked. At first it they feel that it's a dream come true however they soon understand their hopes and expectations of the single life are totally out of sync with reality. The movie's directors, have found a solid premise. The movie is not only funny but also entertaining.
Horrible Bosses:
Starring: Colin Farrell, Jason Bateman, Jennifer Aniston, Jason Sudeikis, Charlie Day
Release Date: 8 July 2011
We can't explain how Horrible Bosses works any better than we'll do in our review of the film: "Jennifer Aniston is so good that she makes a white lab coat appear sexier than anything from a Victoria's Secret catalog, Kevin Spacey channels one of his best roles in his long filmography in Horrible Bosses, Colin Farrell in his comb-over is a masterpiece. Overall, a fully entertaining R-rated comedy in our list of 2011 comedy films and while the bosses in the movie are really appallingly horrible, the film in itself is in no way horrible.
The Muppets: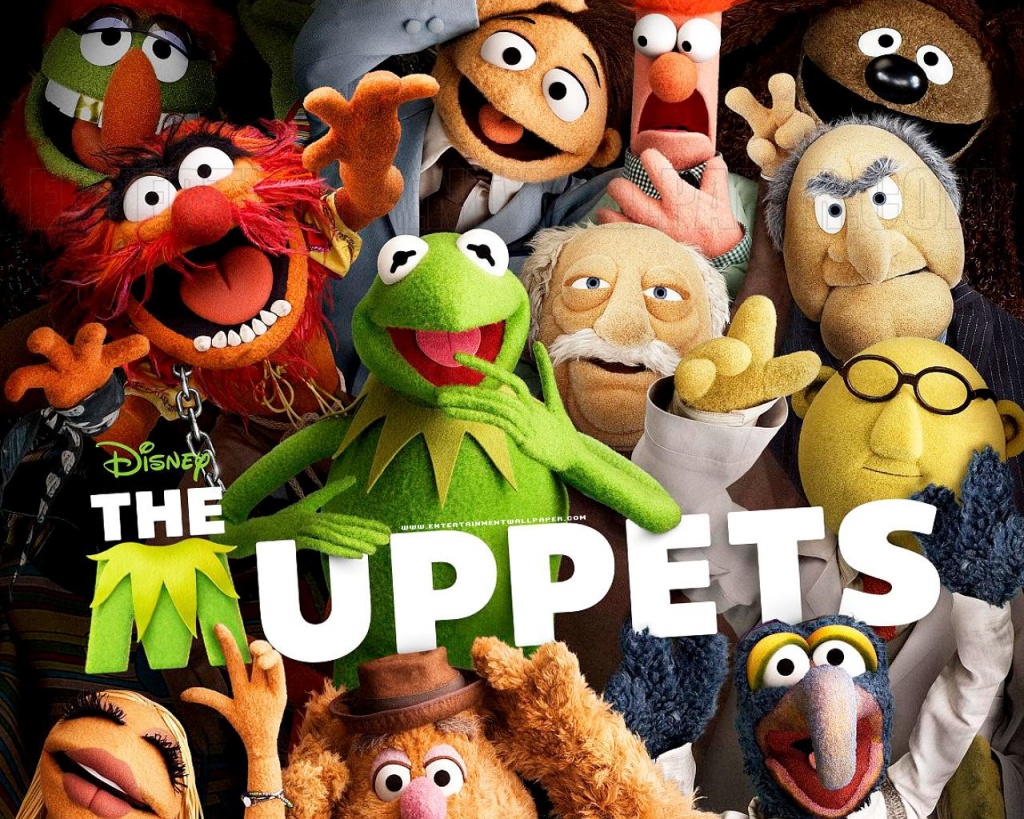 Starring: Amy Adams, Jason Segel, Chris Cooper, Rashida Jones
Release Date: 23 November 2011
When three Muppet fans gain knowledge of the fact that Tex Richman wants to drill in to Muppet Theater for oil, Mary Walter and Gary set out to locate the Muppets who have split up for decades so that they can perform one last show and save the theater. The Muppets is surely one of the funniest movie on our list of 2011 comedy films.
The Hangover Part II: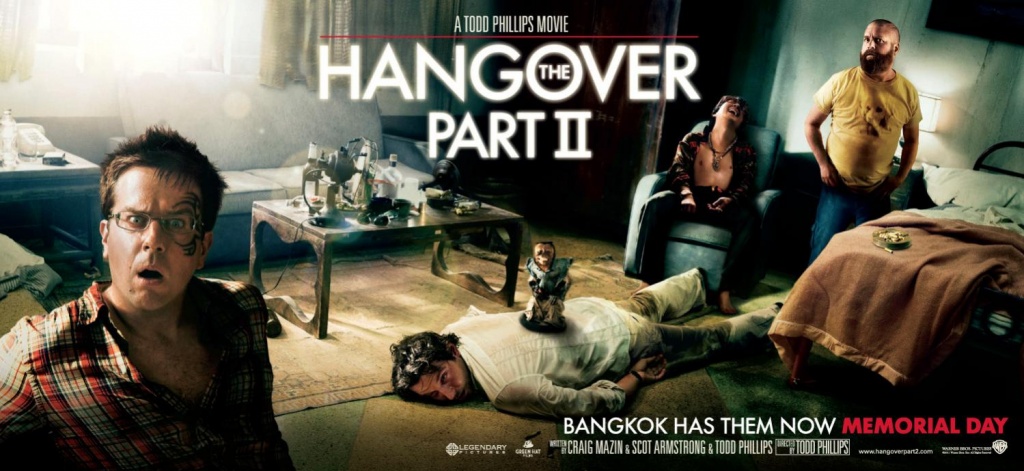 Starring: Bradley Cooper, Ed Helms, Zach Galifianakis, Justin Bartha, Ken Jeong
Release Date: 26 May 2011
The gang heads towards Thailand for the wedding of their friend Stu (the dentist). It's believed that the plot involves his inadvertent involvement with a Thai lady boy. The first movie certainly deserved the success it got, working as a laugh out loud comedy and a fun and unpredictable mystery.
Zookeeper:
Starring: Kevin James, Adam Sandler (voice), Rosario Dawson, Sly Stallone (voice)
Release Date: 1 July 2011
Zoo animal's decide to break their code of silence with the intent of helping their zookeeper frind (Kevin James) they are on a mission to win back the woman of Kevin's dreams. They teach him their method of mating and dating. The movie stars Sylvester Stallone as a lion, Jon Favreau as a big bear, Adam Sandler as a naughty monkey.
The Big Year:
Starring: Owen Wilson, Steve Martin, Jack Black, Anjelica Huston, Rosamund Pike
Release Date: 14 October 2011
Three ardent bird watchers contend to spot the most rare birds in North America at a esteemed annual event. The idea is amusing and the trio of leading men Owen Wilson, Steve Martin, Jack Black is quite interesting. They've all been responsible for phoning it in for past few years, but with any luck putting them together might create a viable energy.