Kylie Jenner is the brand new grown-up around the town she just celebrated her 18th birthday, and the most juvenile member from the Kardashian-Jenner family is leaving no stone unturned in enjoying her new recently discovered grown-up status. In an exceptionally raunchy, cleavage-bearing magazine photoshoot with "Galore" Magazine, Kylie, much like Sister Kim Kardashian, is good to go to break the web.
This provoking photoshoot was shot by infamous photographer Terry Richardson, who as well just shot Kim for her Rolling Stone cover. What's more, passing by Terry's signature style, this spread, as well, included small attire and a lot of skinny show.

The theme of photoshoot titled as 'Kylie Jenner Is All Grown Up'. Media and people have always been fanatical with this current young person's age and her disputable relationship with 25-year-old rapper—Tyaga, and she opens up about the theme in this interview.  She said – "It just makes no sense that, even a month ago, people were complaining that I was too young to be doing certain things, and now people are just okay with it because I'm grown." Kylie additionally concedes that she knows she looks much more older than her genuine age and claims that her life in the spotlight is really liable for making her grow-up faster.
Check it out all the pictures from her vivacious and stimulating photoshoot.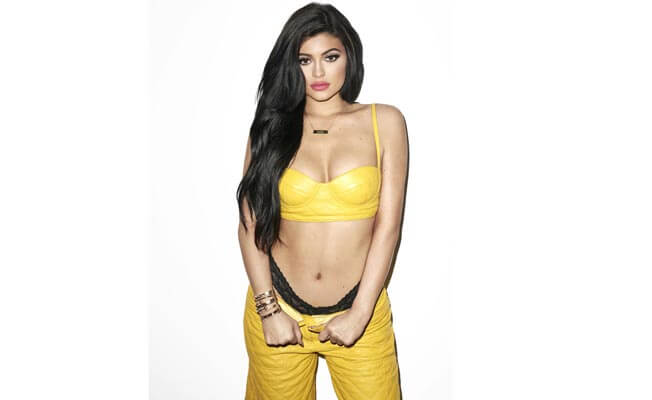 What do you think about this juvenile member from the most renowned family of the US? We'd love to listen.