For more than a decade, the American Paediatric Association warns that the daily screen time should not exceed 2 hours in children and adolescents between 5 and 17 years. However, there are few minors who today do not exceed these figures, and spend too much time in front of the TV, the 'tablet' or the mobile.
Precisely, in October 2018, the 'My first device' survey was published, prepared by the cybersecurity company Norton by Symantec, in which 7,000 parents from all over Europe and the Middle East participated, and who warned about this matter.
In it, the company warned that children spent more time in front of the mobile than playing in the street. Specifically, it was found that children between 5 and 16 years spend about two and a half hours each day in front of a mobile screen, while only one hour per day playing in the street.
The survey reported, " This incessant technological development is especially worrying in childhood and adolescence, since prolonged exposure to some of these electronic devices has been associated with negative consequences on the physical and psychological health of children," The report specifically analyzed the behaviors related to the health of minors and pointed to the different risks, both physical and psychological, which can occur because of spending too much time in front of screens.
RISKS OF INCREASED SCREEN TIME ON PHYSICAL HEALTH
On a physical level, it warns that it can negatively affect an unfavorable body composition and metabolic risk of minors. "This can happen due to the fact that the use of screens is associated with the adoption of less healthy lifestyles. The use of these devices is associated with a more insane diet among adolescents, characterized by increased consumption of sugary drinks, ultra-processed products and lower consumption of fruits and vegetables, "warn the experts.
The experts also regret that more time devoted to different technological display media is negatively associated with the duration of sleep and with a longer delay at bedtime, as well as with a lesser practice of physical activity. "That is, screen time can replace the time children would normally use to sleep and do physical activity," the report says.
RISKS OF INCREASED SCREEN TIME ON PSYCHOLOGICAL HEALTH
Meanwhile, at the psychological level, the company also warns of its negative consequences. "This worsening of the healthy style due to this vicious circle (longer screen time, shorter sleep duration, and reduced physical activity practice) could lead to a lower perception of well-being. Also, prolonged use of the screen with different technological means can lead to a decrease in family and social communication (face to face), isolation from everyday life situations, increasing the perception of loneliness, and increasing the risk of suffering anxiety and depression.
On the other hand, it indicates that the use of social networks can offer "a distorted reality of the lives of other people", which can make you feel worse compared to the lives of those people..
PROPOSALS TO REDUCE THE TIME OF SCREENS
Knowing the risks, the tech experts advise parents to attend some recommendations, based on the evidence of different studies, to reduce screen time in children and adolescents:
That there are no technological means in the dormitory, the institute or school (except for teachers' demand), and during meals.

Do not use mobile phones, tablets, computers, or consoles one or two hours before going to sleep so as not to damage the sleep cycle.

Prevent children and adolescents from doing their homework while watching television or using any electronic device simultaneously.

Do not use electronic devices to distract, calm anxiety, or eat.

That the screen time does not replace the time required to sleep, do physical activity, or other health-related behaviors.

Establish a schedule and a maximum time for the recreational use of electronic devices.

Block some applications and restrict the use of certain web pages with uneducated content.

Act as an example, as a father or mother figure in the limited use of technological means in their leisure time.

Promote the practice of physical and sports activity as an alternative to sedentary screen time.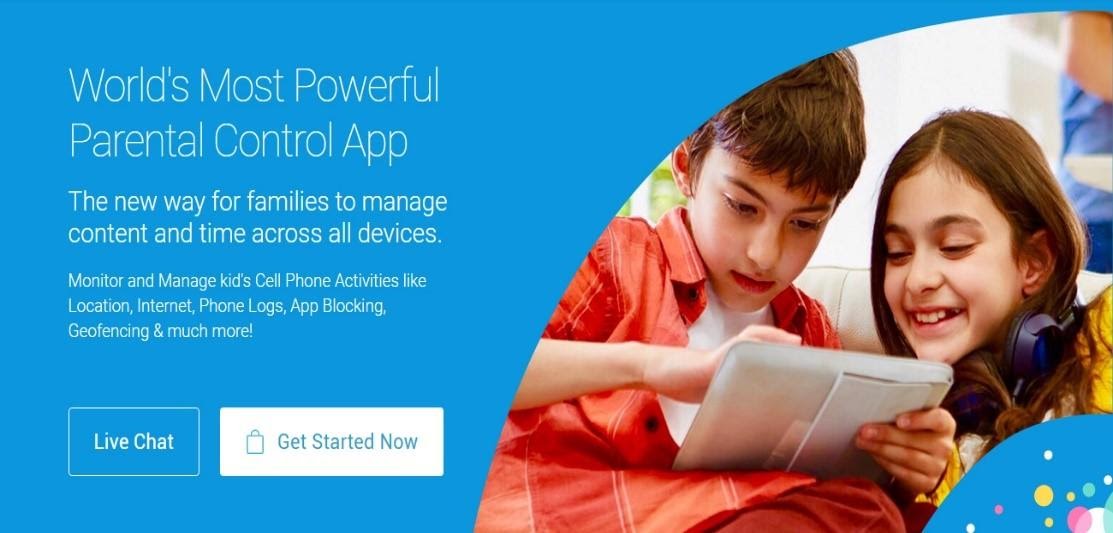 SCREEN TIME LIMIT APP TO IMPLEMENT THESE RECOMMENDATIONS
Many parents argue that implementing these recommendations is difficult as kids don't listen and stay glued to their devices. Well, for them, there is a solution called screen time limit app by FamilyTime. It is the savior app as it allows parents to lock their kids' devices remotely, schedule auto screen locks, set the limit for daily screen use, block apps and web pages, and much more. There are many other valuable parental controls offered by this screen time limit app. To see what they are, give this app a free try yourself. You can get FamilyTime app from the app store on your phone.
Any Ideas / Suggestions About This Topic