Say hello, To Captain Jack Sparrow! Does he need any introduction? We hope you won't be needing any special details about his life, therefore here we are jotting down the details of Johnny Depp daughter, son, wife as just the insight of his glamorous life won't be enough to know him… isn't it?
Johnny Depp Early Life
On 9th of June, 1963 a star was born in Kentucky who was named as John Christopher Depp.
Since his childhood, he was keen to explore the musical world, and therefore young Johnny made it a point to pursue his career in music.
Johnny at that time a 16 year old teenager dropped out of his school, to emphasis on his musical skills.
He also fell a prey of Alcohol and drugs.
He together with his fellow mates, formed a rock band and used to perform on various occasions.
The kids were determined and relocated themselves to Los Angeles.
With the change in location came tons of challenges from the extremely brilliant West-Coast market.
By the age of 20, Depp tied the knot with the famous makeup artist Lori Annie Allison, who also served her tenure as the face behind the band's creative appearance.
Cheers to Lori Annie Allison who suggested Depp to crack the auditions for acting
Later an encounter with Nicholas cage stroked the chord for Johnny as Cage forced him for the auditions.
Johnny cracked the auditions and in the year 1984 debuted in the horror flick a nightmare on the Elm Street.
However, after a fluctuating career with loads of failures than success the idea of the rock band eventually broke down.
Johnny unwillingly starred in the 21, Jump Street which eventually rose Johnny to fame.
Johnny later got selected for yet another "Good Role" which he definitely wanted to skip, however the success of the movie transformed his image into a performer who always amazed the audience with the quality of roles he played.
With such unexpected successes and appreciations, he finally started on a journey were his dream success was eagerly waiting for him!
Johnny Depp Wife:
Johnny Depp Wife Lori Anne Allison: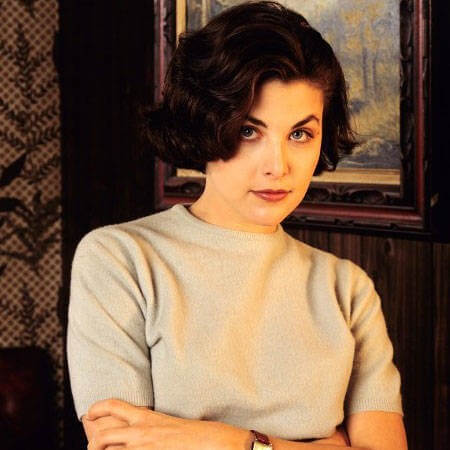 Johnny first married Lori Annie Allison in the year 1983
Allison is the face behind Johnny's huge career, however their marital status didn't exist for long
Johnny after hitting the glam world started indulging into relationships including the most famous ladies Sherilynn Fenn, Jennifer Grey and Winona Ryder that was not acceptable for Annie as his wife.
Later in the year 1985 the couple parted their ways and filed for a divorce.
Johnny Depp Wife Vanessa Paradis:
With the fresh kiss of success, came the old frustrations back to Johnny's life.
Although he started being featured in innumerable flicks, however he felt loneliness in his life because of which he took the support of Alcohol and drugs.
Totally dismayed, Johnny started dating Kate Moss in the year 1996.
For the world it was a RELATIONSHIP, however the truth was that the relationship fell a prey of Johnny's disillusion.
The instability of the relationship agitated Johnny even more when he started being violent amidst the public.
He was called upon by the cops twice as he trashed his room in a New York based hotel and also fought with an affiliate of the media.
His agitations were limited only to his personal life, however, he still continued to be the apple of everyone's eye on-screen.
Later in 1998, after her split up with Kate Moss, Johnny indulged into an affair with the famous Singing sensation Vanessa Paradis.
The new couple was blessed with two children daughter Lily Rose Melody Depp and son Jack.
In order to lead a subtle life, Johnny along with his family relocated to Paris.
In the year 2012, the couple parted their ways and their high-profile 14 years of togetherness came to an end.
The couple had a challenging time during their split, however, Johnny was proud that his children understood the sensitivity of the situation and handled their divorce efficiently.
Johnny Depp Wife Amber Heard:
Currently it is believed that Johnny is dating the 27 year old actress.
They started dating when they worked as co-stars in the thriller The Rum Diaries.
The couple has been engaged
As for now no marriage indications are given from the couple's side.
Amber really does works hard to stimulate the family factor in the children
The children are fond of her and lily and Amber are also seen shopping together.
Johnny Depp Daughter
Lily- Rose melody is the first child of Johnny Depp and Vanessa Paradis and was born on May 27th in the year 1999.
Since Johnny moved to Paris for a refined life, therefore Lily's early years were spent traveling, as her parent's homes were located in Los Angeles and France.
After the split of her parents, she along with her little brother while attending their schools used to live stateside.
Lily has been remarkably outstanding in her academics and also takes equally active part in her extra-curricular activities.
She is an amazing debater and performs well in singing and dancing.
She is also regarded to be a cheerful and gregarious person.
Johnny expressed his love for Lily, by getting his chest inked by Lily's name.
Since lily's parents belong to both English and French backgrounds therefore she is fluent in both French and English.
In the year 2007, lily was hospitalized after she suffered from a serious kidney failure.
Johnny abandoned his shooting and went to look after his daughter personally
After her recuperation Johnny donated the hospital $2 million to show his generosity towards the hospital.
The couple has been successful in keeping their daughter away from the flashes of media.
Johnny Depp Son
Jack Christopher Depp was born in the year 2002 and became yet another integral part of the Depp kin.
Along with his sister Lily he also attended schools in LA.
Just as his sister Lily, Jack also rarely makes a celebrity-kid appearance in the media
However the paparazzi has managed to get a few clips of him which clearly defines his dad's childhood.
He possesses the features of his dad, and is expected to rock the glam industry, just like his father rocked it with his esteemed qualities.
A perfect breakdown of your favorite pirate has been given above. We hope you like it!