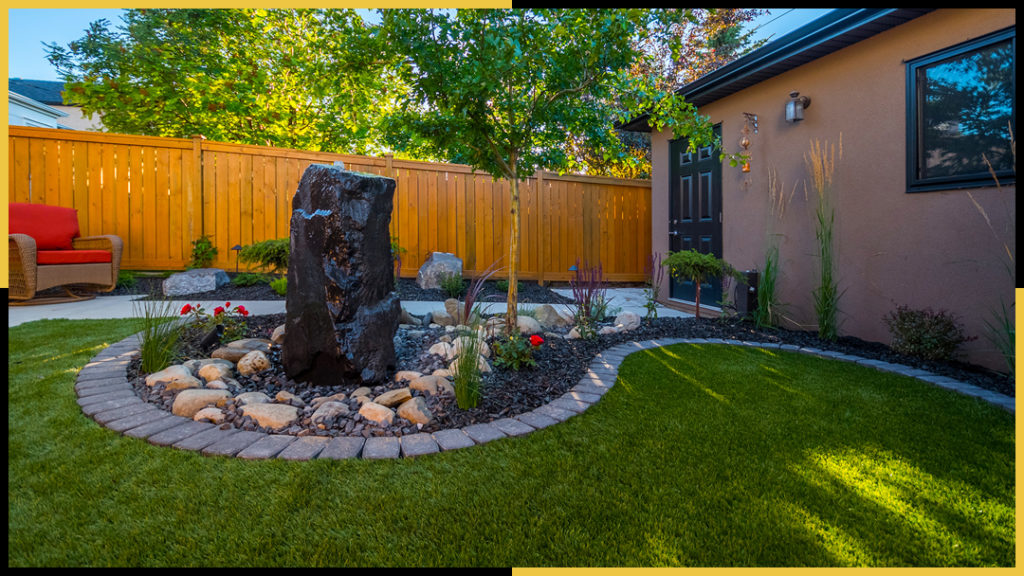 Believe it or not, but there is a reason why so many people are choosing to install an artificial lawn (like the one from EasiGrass), instead of growing natural grass, and that reason is low maintenance. People just simply don't have time to care for the real lawn. 
Natural grass needs to be watered, cut, fertilized and weeded regularly. Also, trimmings and clippings have to be picked up and hauled away or disposed of differently. With artificial grass, you don't have to worry about those things. 
However, don't get confused. Just because artificial grass is of low maintenance, it doesn't mean that it doesn't require any maintenance and you can just leave it be. Of course, it doesn't need watering or mowing, but there are still some things that you need to do regularly if you want to keep your fake grass looking fresh and in good condition. 
So, without further ado, let's look at what you can do to keep your artificial grass looking green and lush for longer. 
Brush It Off
If a lot of people use your lawn, the fibres in it can flatten slightly. They will naturally lift themselves after a while, but if you don't want to wait for it, you can use a stiff brush that will help in raising them. Regular brushing will keep the fibres pointed upwards, and will give the whole lawn a more natural look. 
When choosing the brush, remember that it shouldn't be made out of metal, as it might damage the grass. Also, if you put too much force into it, it might make the lawn look uneven, and if you don't put enough pressure, it won't make any difference no matter for how long you will be brushing for. 
If the artificial grass covers a big area, regular brushing may be out of the question. In this case, you can just brush over the most used areas, to keep it looking natural.  
Keep It Free Of Debris
No matter where you live, at one point you will have to deal with debris that will be brought either by storm, wind or simply your pets. Small twigs, bark and leaves can make your lawn look cluttered, while bigger branches and twigs can even damage it because of their sharp edges. The excess of water and wind can also sometimes lift the panels of the artificial grass. 
If you have any trees, shrubs or lawn furniture and decor, you will have to clean around them, so that everything that was brought into your lawn will not accumulate in any area. If the storm brought debris, be prepared to clean your artificial grass as soon as it is over, so that nothing gets damaged. 
Use Proper Tools
It's very important to use proper tools when cleaning artificial grass. They shouldn't be made out of metal, as metal can tear or rip the mesh foundation and cause severe damage to the lawn that will be hard to repair. For the same reason, you also shouldn't use a lawn mower or mulcher. 
Instead, choose plastic tools whose purpose is to be used on the artificial lawn. If a company installed your turf, you can ask them about which tools they would recommend using on their grass. 
Some of the items you might need include:
lawn rakes with plastic tines – suitable for brushing and raking leaves; they will lift and separate blades of grass, making the lawn look fuller 

leaf and grass catchers – ideal for medium and large artificial lawns; used to pick up grass clippings, but also for leaves during the fall

blowers – suitable for smaller yards to remove leaves and lightweight debris

stiff brush – good for quick clean-ups, regular grooming or removing any trash and pet waste from your artificial grass; 
Organic Turf Sprays
Companies selling artificial lawn, also sell organic sprays and washes that can be used on it. They are made out of mild detergents that destroy bacteria and prevent any lingering odours caused by pets. They are non-toxic and can be used in places where animals and children like to play. 
Using the spray is not complicated. In most cases, you will get a container that you can attach to the hose and makes it possible to spray the product over the lawn. Sometimes, you might need to rinse the garden after using the spray, but not always. 
You should use it once every couple of months to keep your plastic grass looking green, and prevent any odours that might stop you from thoroughly enjoying your artificial lawn. 
Conclusion 
Regular maintenance of artificial grass is essential – there's no doubt about it. By just spending a few minutes each day (or even each week), you can prolong the life of your fake grass by at least 2-3 years. 
Regular maintenance will give you a place where you can play, sunbathe and enjoy time with your family and friends. Of course, you can call a professional for a grooming or thorough cleaning, but wouldn't it be easier to just care for it regularly, keeping the costs to a minimum? 
Any Ideas / Suggestions About This Topic