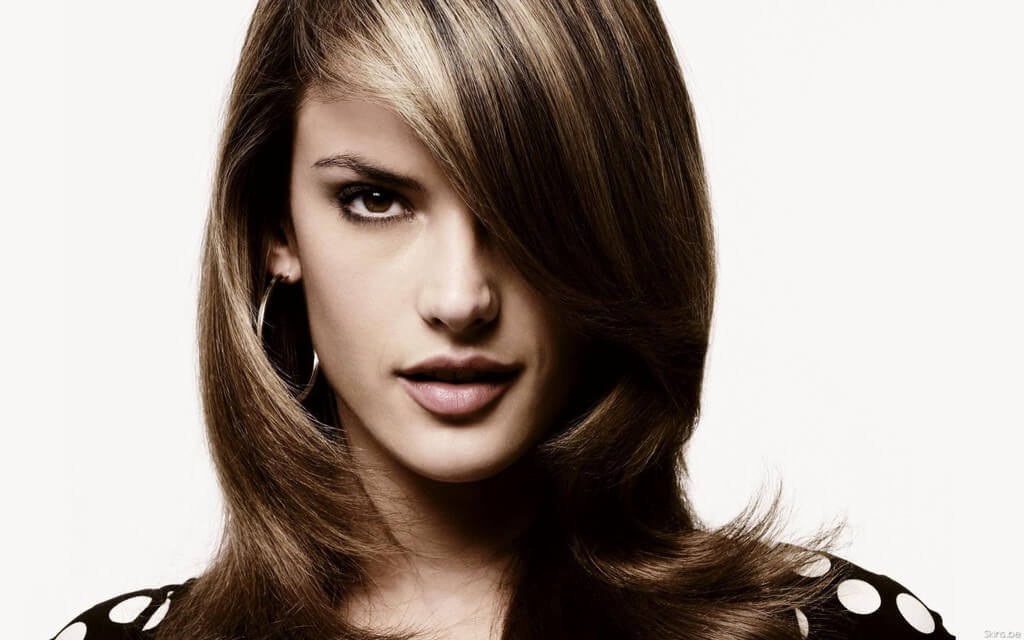 Top Tips and Looks for Thinning Hair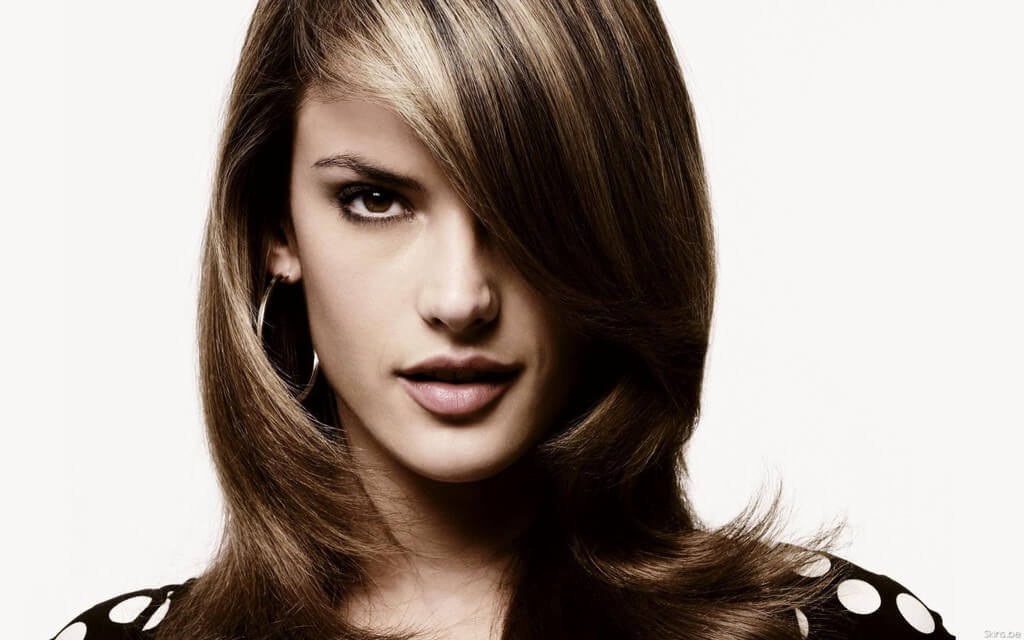 We're pretty hard going on our locks – what with washing, rinsing, rigorous brushing and lots of styling. It's no surprise to hear that we lose around 100 hairs each day – some due to the stresses and strains we inflict on our tresses and some through natural shedding.
Most of us don't tend to notice, we only lose a small amount in comparison to what's growing on our head, but for some hair loss can become a real problem. If you suffer from thinning hair you might want to consider trying out one of the natural hair wigs that are readily available.
Oi Wiggy!
In the past the wig was often viewed as an item of ridicule, conjuring up images of portly middle-aged men precariously balancing ill-fitting hair-pieces and mature ladies with a penchant for brassy curls. Nowadays natural hair wigs have burst on to the scene and we feel the need to give them a round of applause, along with other remedies and solutions to combat thinning hair. There are various kinds of wigs that you can buy like bob-cut wig, medium length wig, long length wig, curly hair volumiser for volume as well.
Hair Loss – The Facts
Hair loss is no laughing matter, and it doesn't just affect elderly gentleman. Millions of people, including men of all ages, women and children suffer from hair thinning and hair loss. Loosing excessive amounts of hair can be distressing, embarrassing and leave the sufferer feeling self-conscious and uncomfortable. So, what might be the cause of the problem?
A Dysfunctional Hair Cycle
It could be that you have a problem with your hair cycle. Hair is produced by the hair follicle, which goes through three stages. First off there's anagen (growth) stage, followed by the catagen (resting) stage – the hair no longer grows but stays joined to the scalp, and finally there's the telogen (shedding) stage.
A dysfunctional cycle could lead to your hair move to the telogen (shedding) stage too soon – hence more hair loss.
Scalp Problems
Thinning hair can also occur due to problems relating to the scalp. Fungal infections (such as scalp ringworm) and skin conditions such as psoriasis can result in flaky, bare patches, that are both distressing and uncomfortable.  Eczema and dermatitis can also be problematic as sufferers scratching their inflamed scalp often cause delicate hairs to break off. The good news is that symptoms can be alleviated with little help from your friendly GP. There are numerous medications and preparations available to calm an irritated scalp and reduce soreness.
Auto-Immune Problems
Alopecia is a very distressing condition and is caused by the immune system attacking the hair follicle (leading to irritation and preventing the growth of the hair).
There are different types of alopecia, including areta (bald spots appear on the head and body), totalis (total loss of hair on the head) and universalis (head and body affected by total hair loss). You can also suffer from traction alopecia, which is caused by the hair being yanked from its follicle (this can be caused by overly tight hair extensions and plaits).
Hormonal Issues
Thinning hair has also been linked to hormone levels – relating to testosterone, oestrogen and progesterone. Polycystic ovarian syndrome is also thought to be connected to hair loss.
Medications, Treatments and General Well-Being
Hair loss can be a side effect of treatments and medication for ailments such as cancer, arthritis, depression, and high blood pressure. It can also be triggered by stress and tension.
Hereditary Hair Loss
Thinning hair is often a natural part of the aging process. Men sometimes encounter a receding hairline and growing bald spot, and women often find their hair lacks the thickness and volume it once had.
What Can I Do About My Thinning Hair?
Sometimes hair loss is preventable or reversible. In other cases, it may be permanent. As a general rule it's best to get find out what's going on as soon as possible. Get a diagnosis and some advice on the best course of action. Here are a few tips on how to combat thinning hair and a few looks that will make you feel less self-conscious about your less-than-lustre locks.
Avoid Harsh Shampoo
Detergents, polymars, ammonia and alcohol can be damaging to delicate hair. Check the ingredients listed on the label carefully, avoid sodium lauryl sulphate and ammonium lauryl sulphate. These are foaming agents that will make the shampoo lather up more, it might feel nice as you massage it into your scalp, but these ingredients can dry out your scalp and cause further irritation.
Go for Sensitive Styling
Brushing, drying, straightening, curling – there are so many ways we can style our hair and blasting it with hot air while you yank a brush through your freshly washed tresses is a recipe for feeble hair. The best thing you can do for your hair is to allow it some time out – if you have curly or wavy hair don't fight it, running straighteners through it every day in an attempt to iron out kinks will only cause more damage. Try to learn to love what you have and work with it.
Calm Down on The Colouring
Bleaching and overly colouring hair can also be harmful. Hair that's been processed too much can become fragile and this won't help when you are trying to combat thinning locks. If you are concerned speak to your hairdresser and try to ease up a little on those appointments – there's something to be said for going au natural!
Get a Good Cut
You might think the last thing you want to do to thinning hair is to go and get it cut but getting a good hairdresser to cut your hair a neat style will be beneficial to the look and feel of your tresses. Leaving hair to grow in an attempt to hide the problem will result in stringy, straggly looking locks that won't look very attractive.
Use the Right Hair Products
Avoid overly heavy hair products – some oils can weigh down your hair and make it look worse. Mousse can often work well, you don't need too much (go for a golf-ball size amount and spray it into your hand rather than straight on your hair). You can apply the mousse to your comb and pull through your damp hair to make sure it's spread through evenly. If you use too much you could end up with crispy feeling hair that looks a bit like cardboard! Texturising spray could also be a useful addition to your bathroom cabinet – it adds movement and texture – making your hair appear thicker.
Watch Your Parting
A defined parting can draw attention to your thinning patches, so it's advisable to steer clear of that type of style. If you want to add instant oomph to your hair try wearing a parting somewhere different. Usually flick your hair over to the right? Swap it to the left and put a bit of life back into your hair.
Try It Dry
Dry shampoo can sometimes help, try covering your hair in dry shampoo prior to bedtime, then go to bed as normal. The shampoo will hopefully soak up oils in your hair during the night and add some well-needed volume to your locks.
Natural Hair Wigs
Too much fuss and bother messing about with styling and trying to pump up the volume of your thinning hair? Then why not cover up the problem with a funky wig? Go for something natural and authentic looking if you want to fool people, but there really is no shame in letting everyone know you are wearing a wig, you can change your style and colour whenever you please. Bored of being a brunette – how about going for a striking red or even an eye-catching pink?
There are some fabulous hair-pieces on the market for both men and women, they can really change your look and help you to become more confident (especially if hair loss or thinning hair has left you feeling awkward or insecure). The best part is you don't have to go for a permanent or drastic change to make yourself feel better – you can try out a different style every day if you like and then take off your wig when you want to go back to being the old "you." If you get fed up of one look you can swap your wig for something different, what better way to give your look a makeover and give yourself a welcome boost at the same time.