So, last night your romance with your better half got too hot to handle? Did you get in some serious trouble, by getting some unwanted marks on your body? So below will be giving you some pearls of wisdom about those marks and how to get rid of a hickey in the easiest way possible!
WHAT IS A HICKEY?
Love and sex are one of the most fascinating aspects of life.
To get this fascinating aspects to perfection, people tend to try something which would improvise their relationship with their mate.
In the process of elevating their blissfulness, when it comes to sex, some people are bold enough to try new techniques of love making.
Amongst the experiments the most common technique is giving a hickey, in simpler words it is also known as a love bite!
Hickey acts as a mark of the incredible moments the couple had, and makes the receiver as well as the giver heights of pleasure!
Hickey is kissing your partner aggressively, which leaves a mark on the receiver's body by breaking the blood vessels of the subjected area.
Hickeys are usually given on the most sensitive boneless areas of the body like, the nose, thighs, neck, belly, back etc.
A serious note is to be made on the boney areas of your body. Do not give, or even try to give a hickey on a boney area as it would turn your love making session into a cold war!
For some people it might be a question buried deep inside them, about the preventive measures against any possible diseases a hickey can give.
However a majority of the people shy away from such questions as they are extremely personal and private questions.
For those shy lads out there, it is to be noted that no such case has been witnessed till now, where some severe disease has been caused due to a hickey.
However it is to be made sure, that the both the receiver and the giver are to be strong and cautious enough to not to cause any excessive pain to their bodies.
FOR HOW LONG CAN A HICKEY LAST?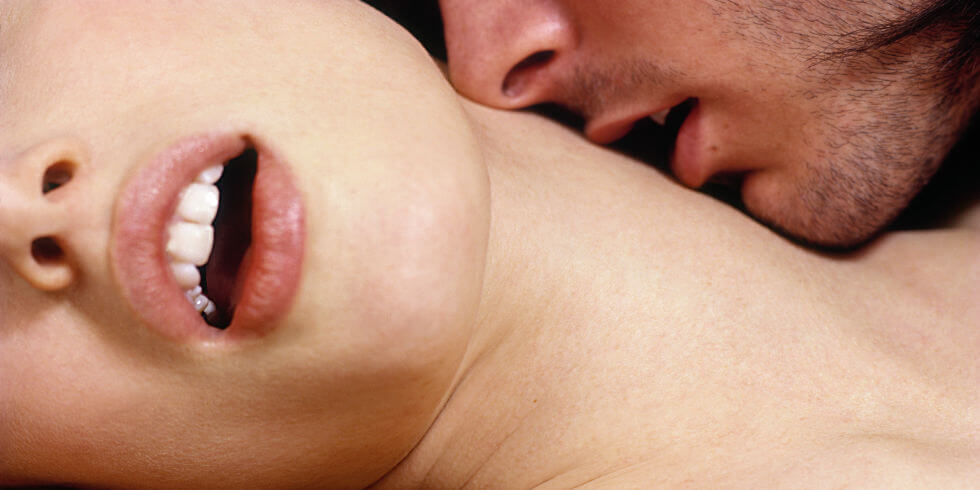 Usually a love bite or a hickey's marks can prevail for around 2-3 days.
It is to be noted that the time taken for a hickey to recover is based on a number of factors like the sensitivity of the skin, the intensity of the bite and off course where it has been bitten.
While some recover from it in a maximum of 3 days, however some people took as along as a week to recover.
HOW TO GET RID OF A HICKEY:
So last night you both had a great time, and leveled up your excitement by adding some unwanted marks onto your body. It is totally fine with you people however, when others take a notice of it, you won't like them prying over your extremely private moments! So to avoid such situations below are given some of the best measure you can take so as to get rid of a hickey!
NOTE: It is to be noted that the below given techniques are effective, however they can be fast but definitely not INSTANT! So instead of overdoing your skin, better use the right way and be patient!
Sooner the better, but do not forget, if you are fast enough to work on your hickey, better opt for a cold remedies, coz a hot one is surely going to give you damages that won't be healing easily.
Also both hot and cold techniques are available, however it would be wise if you opt for cold remedies as it has a soothing effect on the skin.
HOW TO GET RID OF A HICKEY ON YOUR NECK:
1> ICE AND PAPER TOWEL:
This method works the best when it is applied tight after receiving a hickey.
Here, you need some ice cubes and a paper towel.
All you need to do is that, wrap the ice in a paper towel, and gradually press it and start moving it on the hickey's surface.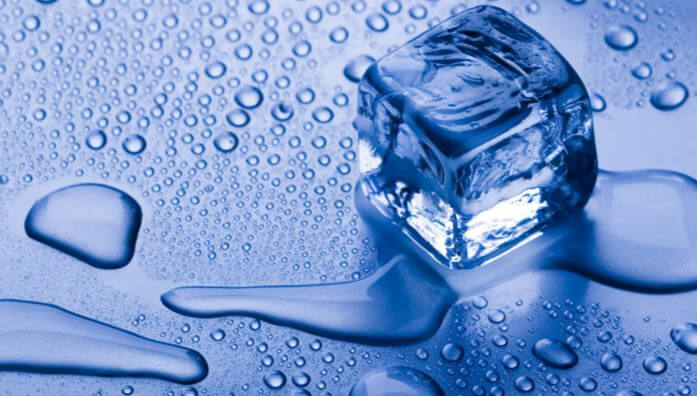 You keep it moving for around twenty minutes, and leave it again for twenty minutes. Repeat this process as much as you can.
2> FROZEN SPOONS:
For this remedy to work u need to freeze your metal spoons in a freezer for about fifteen minutes.
Take around 7-10 spoons so that your soothing process won't be hindered by falling short of frozen spoons.
Take a spoon and start rubbing it against your hickey's surface.
Remember not to continue the process once the spoon becomes normal.
Place the spoon back to the freezer and take another spoon to repeat the process.
A special warning for those who think that using ice directly onto your hickey will give you the best results. Always use an ice pack or ice wrapped in something as directly using ice can cause you a severe damage.
3> HEATING PAD OR A WARM TOWEL:
For this remedy you need to have either a heating pad that is easily available in any pharmacy or simply a warm towel can work!
Take a warm towel and press it against the area you need to work on.
Press for around twenty seconds and remove it
Afterwards start messaging your hickey by your fingers, by pressing it outwards slowly.
For messaging it your need to first press your hickey with your fingers and gradually starting moving it outwards.
By doing so you need to make a circular motion so as to break the blood vessels and incorporate blood flow.
Warning! Any warm method to eradicate a hickey is to be used only if the mark is present for 2 days or more than that. If ever you use a warm method on a fresh hickey you will definitely regretting that decision of yours!
HOW TO GET RID OF HICKEYS OVERNIGHT: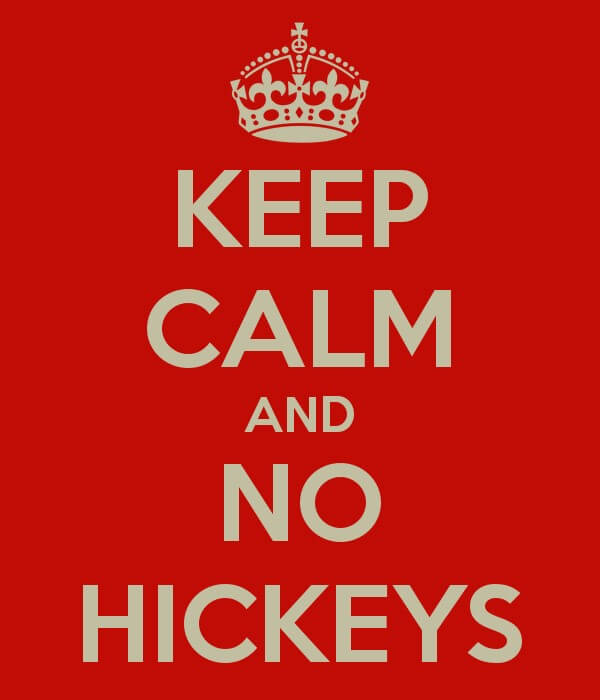 1> MINT PRODUCTS:
For this remedy you need to have a mint based product such a mint lotion or a mint toothpaste.
So, you need to start off by applying the mint product (just a little bit), and leave it onto the hickey.
Do not panic if the toothpaste has a tingling sensation on your hickey, just be calm and let the toothpaste settle.
One the tingling stops remove the paste with a warm towel.
You can redo the procedure however you have to make sure that you don't burn yourself by repeating the method again and again.
2> PARSLEY:
For this method, you need to crush parsley leaves into a bowl.
After crushing them properly you need to apply it over the infected area and let it settle for a few minutes.
Once it stays there for a few minutes rinse it off with cold water.
This technique has successfully removed the hickey marks within a few hours.
3> MEDICINES:
In case you are in urgent need of removing the hickey overnight, you can opt for medicines as well.
Before heading for an artificial means of recovery you need to first consult a doctor then make a move.
Remember never to try medications by merely getting inspired from advertisements or suggestions from a random person. It can result to some serious complications.
HOW TO GET RID OF A HICKEY FAST:
1> MAKEUP:
In case you need to remove you hickey really very quickly, you need to bust move from being a nature's lover to a makeup lover!
All you need to do is to apply some concealer and cover it with a little bit of foundation matching your complexion.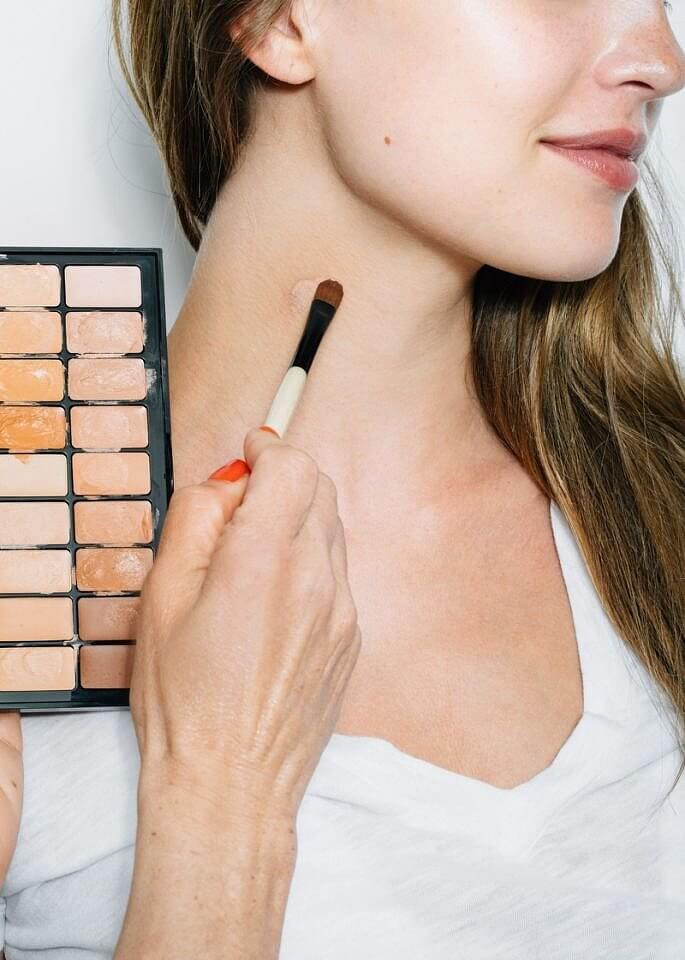 Remember you need to be really careful while using this technique therefore we advise you to refer some tutorials on YouTube.
2> MESSAGING:
Messaging can prove to be really helpful when it comes to healing a mark caused by a lovable hickey!
All you need to do is to take something cylindrical, or a coin and start pressing it onto your hickey for a few seconds.
Repeat the procedure and remember not to cause extra force onto your skin.
3> TOOTHBRUSH: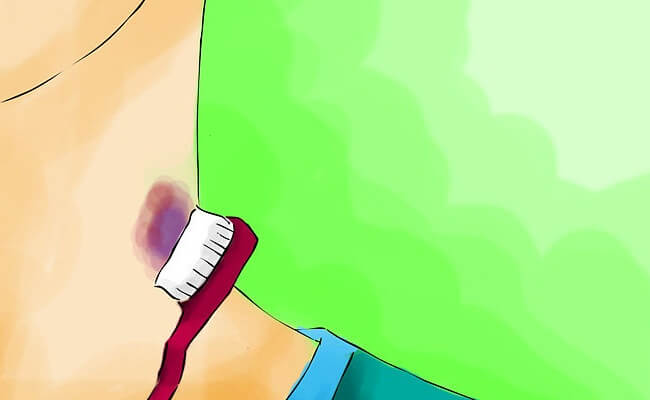 Instead of a toothbrush you can also opt for a comb.
Start brushing your hickey with the brush for about ten minutes.
Afterwards press it with something cold, an ice bag will do.
Repeat the process.
Since toothbrushes and combs contain hard bristles you need to be really cautious while brushing your hickey, or else you will end up tearing your hickey really badly!
These were the best techniques you can use to remove hickeys! We hope you liked them!