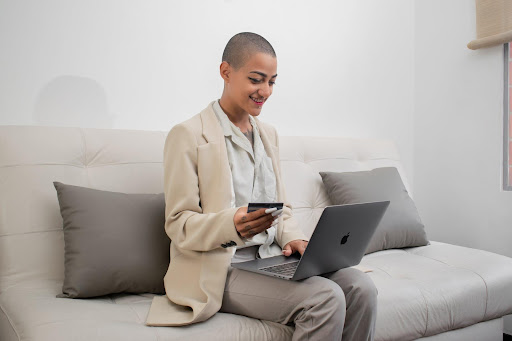 Are you tired of needing to create a schedule amid your busy work for bi-weekly shopping activity? More times than not, you can only visit stores after-office hours and thus people in your neighborhood always seem to pack out the streets and confine the store aisles. 
All of this can lead to a very stressful experience for you. After office hours it is only natural for you to want to spend your hours immediately at home. Lounging in your bed, without needing to do any other activity. To help you achieve all of your needs without hassle, online shopping is the key to helping make everyday life -especially workaholic life much easier!
And with the emergence of the newly launched e-commerce platform Temu, it is becoming even easier to make life full of convenience for customers. Temu is a new addition to the U.S. e-commerce space. By acting as a third-party platform that helps to connect merchants and customers, as well as sourcing most of its products internationally from China, Temu is able to steal lots of customers' attention around the U.S. It can be seen from Temu's recent achievement last October –where it is becoming the number one most-downloaded shopping app on AppStore. 
Here are all the reasons why online shopping through Temu is the future, and how it can help to make your life easier, practical, and stress-free.
Convenience
Shopping online is accessible to do anytime you are available. You can do it in the morning before you go to work, during a lunch break, or even at night right away before you are sleeping.
This is also the case if you are shopping in Temu, whenever the time is, you can easily shop in Temu as long as you have an internet connection and a smart device. Temu customer call is also available round-the-clock for you. Thus, shall you need more information or face any issues while purchasing your needs -you can immediately call upon their help.
Now you don't have to be concerned that the shopping malls will be crowded with weary and irate customers, nor do you need to walk around the mall with your aching heels due to the after-office hour. With online shopping, you have complete control over the experience and can select when and where to shop with only a few mouse clicks.
This is definitely the ultimate reason why online shopping is really helpful for all busy and workaholic people!
Affordable Products Prices
Temu can offer a much more affordable price for its products rather than its other contender. This is because Temu has helped to significantly lower the cost that global merchants should pay if they are planning to showcase their products to the international market. 
Being a third-party platform, helps Temu to cut any intermediaries' cost and thus helps merchants to not have to charge a lot. Temu also has a huge amount of global merchants that can help them source any products that it needs for the customer, this is also the other reason why Temu can offer low-cost products.
On top of its already affordable products, you can also utilize Temu's promo or discount voucher to make your shopping even more economical, thus you can save more on your hard earned money!
Easier To Send Gifts
As a workaholic sometimes you might not have time to go to the mall and look for gifts for your loved ones. But now, you can do this much easier with Temu!
Temu has a specialized gift guide tab on its homepage, to help you what is the right present that you can give to your loved ones without worry. Temu has created a category of products based on gender, age, and price, thus everything is becoming much simpler.
You can also send the products directly to their house, without needing to put extra effort by sending the gifts by yourself or arranging for a time to meet up. You can just provide Temu with the right address, and Temu's team will make sure that your present will be delivered right on time to your loved ones' house!
Currently, Temu has wonderful deals around the site and free shipping without minimum orders that you can utilize easily on its platform. Further making the life of the workaholic easier and more economical. You should check out Temu now!
Any Ideas / Suggestions About This Topic