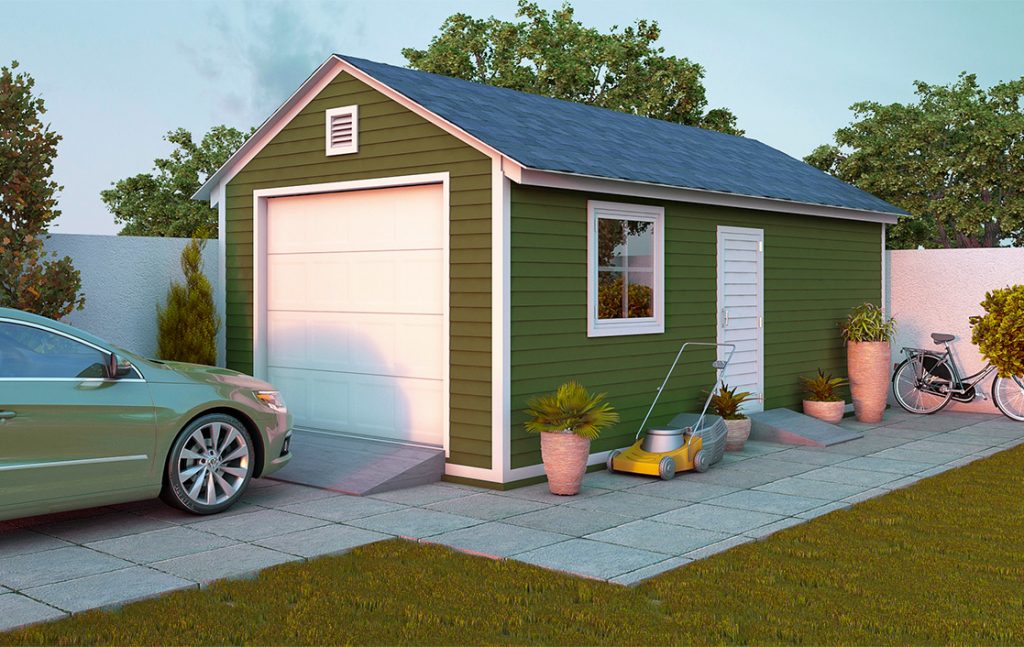 You're excited to get started on your new outdoor building. As much as you would love to tackle this exciting project yourself, you understandably do not have the time and need to hire the services of a professional shed builder. This likely isn't something you do on a regular basis, so how do you go about finding the best contractor for your needs? Shed plans, constructor, Dave Malcolm from Mediage LLC suggests, before you dive in head-first and commit to the first builder you come across on Google, be sure to ask these seven questions.
1. How Long Have You Been in Business? 
When vetting builders, the first question you should ask is how long they have been in business and what their credentials are. Any reputable contractor should be more than willing to explain why his or her crew is qualified for the job. 
You are looking for a builder who has a great deal of experience and knowledge in shed building best practices and local building codes. It's even better if they have a portfolio to show off their previous projects. After all, you want your shed constructed to the highest standards. 
2. How Much Time Will Construction Take? 
There are no doubts that you have expectations on how soon you would like your new structure completed. It is important to ask how long the project is expected to take. Will the timeline meet your deadline? In order to get an accurate answer, give as much detail as possible. Explain what size building you have decided on and what features you are looking to have installed. The more complex the project, the longer it will take. 
You also need to ask when construction will be able to start if hired. The build may take less than a month, which sounds great. However, it doesn't sound so great if it will be 4 months before the builder is even able to begin construction. 
3. Do You Offer a Warranty with Your Service?
It is important to find out if the builder offers a warranty with the shed. Most reputable contractors stand behind their work and therefore offer a warranty on the building and their services for a specified period of time. Find out if a warranty is available, how long it lasts, and what it covers. 
4. Will My Shed Be Portable?
It's up to you whether you want your garden shed to be portable. Most shed plans can be used with either a permanent or semi-permanent foundation. Portability may not be a big deal if you are fairly confident that you will not move in the foreseeable future. There is no right or wrong answer to this question. However, it is still crucial to ask because you need to know upfront if you have the option of a portable structure. If a builder only does permanent construction and you need portable or vice versa, then it could be a deal-breaker. 
5. Do You Offer Design Services?
No one builds an outdoor shed without having a particular purpose in mind. More than likely you don't just want four walls and blank empty space inside. Depending on how you intend to use the building, will determine the necessary interior features. Ask potential builders if they can design the inside as well. This may mean installing shelves, or even a loft if you are looking for storage. Maybe you want to build a table-top to work on. Make sure to discuss the desired features with builders that you meet, as you need to know if you will need to hire a second contractor for the interior.
6. Can You Customize the Outside to Match Existing Structures?
You do not want your new building to stick out like a sore thumb on your property. It needs to follow the construction style of existing structures. Either ask the builder to visit your property or prepare photographs to clearly demonstrate the style you are looking for.
7. Are You Able to Install Electricity, and Plumbing to the Shed?
If you want electricity, plumbing, and/or heating and air installed in your new outdoor structure, you need to make sure the builder is capable of accommodating these features. First, find out if it's a possibility. Second, find out how it would work in the space to make sure it will be suitable for your needs. 
Make Sure Your Shed Building Experience is a Good One!
Hiring the right contractor is essential to making sure your outdoor storage building is built right the first time. Asking these 7 questions when interviewing builders will help you determine which one is the right fit for your needs and avoid disastrous results.
In case you decide to build your own shed, be sure to check the shed building FAQ to avoid confusion in the whole construction process.