Starting a career is a little harder than finding a job because one never knows which profession would help them grow career-wise as well as financially. In-depth domain knowledge and degrees from top institutes are not enough. Choosing the right profession becomes very important. Sometimes, a great job with lots of money may not give mental satisfaction; or a mentally satisfying job may not give a boatload of money.  Therefore, it is a good decision to choose a career path that one is passionate of. Passionate professions ensure a happy state of mind as well as a pocket full of money as one will definitely be an expert in that field.
List of Highest Paying Jobs in the World
It is impossible to keep a count of different types of jobs that people perform. Yet, there are some jobs that are common and are performed by people all over the world. Of them, certain jobs yield the highest income and here are the list of highest paying jobs in the world:
Neurosurgeons
Neurosurgeons are highest paid job in the world. Medical institutions works to save people's lives, therefore people are likely to spend on hospital bills without keeping a count. The work of a neurosurgeon deals mainly with the flesh and blood of humans. It can be quite stressful that even the tiniest mistake of the neurosurgeon may end up killing the patient. Therefore, they need to have super special skills to perform this job. The average annual income of a neurosurgeon is around $381,500. They are paid this lot of money as they have to deal with the complications of the human brain.
Surgeon
Surgeons are also at the top of highest paid of all careers in health care and in general. This is mainly because of the specialized skills they need to possess for the job. Of course, the earnings depend on the type of surgery they perform. However, in general, the average annual salary of surgeons in 2015 was $352,000 which would see a hike of 18% in the next ten years.
Dermatologists
For any minor skin ailments, a dermatologist is sought, because the skin is very sensitive and one wrong decision may damage the skin. As this job involves a lot of care and skill to deal with a human part as sensitive as the skin a dermatologist yields a hefty paycheck annually. On an average, the annual income earned by a dermatologist is $212,900 and it is one of the highest paid professions.
Obstetrician / Gynecologists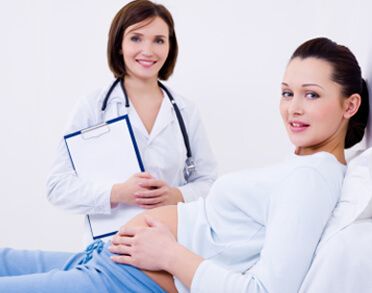 The profession of an Obstetrician or a gynecologist deals with the newly born and tender lives of the world. It is because of them the newly born babies get to see the light of the world. It is one noble profession as it involves bringing happiness to couples and bringing a new life into the world every second. When it comes to the matter of a baby the parents never care to spend extravagantly as they want the best for their baby. Whatever the reason one goes to a gynecologist, either delivery or an abortion a good amount payment is guaranteed for performing the job sincerely. On an average, a gynecologist/obstetrician earns as much as $199,700 annually.
Psychiatrist
The second in the highest earned jobs is also from the medical field. The profession of a psychiatrist needs to deal with new problems every day and derive solutions accordingly. This job gets paid so much because Psychology is the only science that doesn't come with a manual on treating patients. The psychiatrist has to be an expert in his field to treat the patients. The annual average salary of a psychiatrist in 2015 was $181,880 which is also projected to rise up to 18% in the next decade.
General Practice Physician
General practice physicians rank third in making a good package annually with $180,180. Regardless of health and age people opt for general practice physician. The demand for these physicians has increased because of more and more people becoming obese and becoming health conscious.
Senior Level Corporate Executive
Another field to make a boatload of money is found in the corporate world. The business world, though a stressful one to run, yields a huge sum of profits with right strategies and knacks. The challenges that one may have to face are unpredictable but not an obstacle for the passionate business lover. This profession, on an average, makes $173,320 every year expected to see a hike of 11% in the next 10 years.
Dentist
The profession of a Dentist requires extra special sensitive skills to take care of the oral health of the patients. This profession is in demand all over the world. With an average annual salary of $146,340 dentists have a projected growth of 16% in the next ten years.
Petroleum Engineer
With just a bachelor's degree, Petroleum engineers earn an annual average salary of $130,050. The world economy depends very much on oil exploration and extraction;this has increased the need for more number of engineers. The hike in the income of this profession is following an upward trend and project to be about 26% in the next ten years.
Data Scientist
Information technology is a vast field that is growing rapidly wherein immense opportunities are available. Data-scientist is a flourishing career.  The people trained in this area earn can demand competitive salaries. The set of skills required in the field is still new to those in this field have a huge scope to grow. The average annual salary earned by a data scientist $124,150. This profession is projected to grow at a rate of 15% in the next ten years.
Air Traffic Controller
At present due to globalization, the world has become smaller. Traveling throughout the world is very common. However, the travel industry has to face automation challenges and economic obstacles. Therefore, a demand for air traffic controllers is greater than before. The specialized set of skills and stress required for the job is very high. Hence, payment may be demanded by the controllers. The average annual salary of the profession is $122,340 and expected to grow at 1% in 10-years.
Pharmacist
The profession of a pharmacist needs a post-graduate master's degree and special certification. The scope for this profession is increasing due to the wide area of health coverage it gives. The average annual income of pharmacists was $120,950 with a projected growth of 14% in the next ten years.
Any Ideas / Suggestions About This Topic