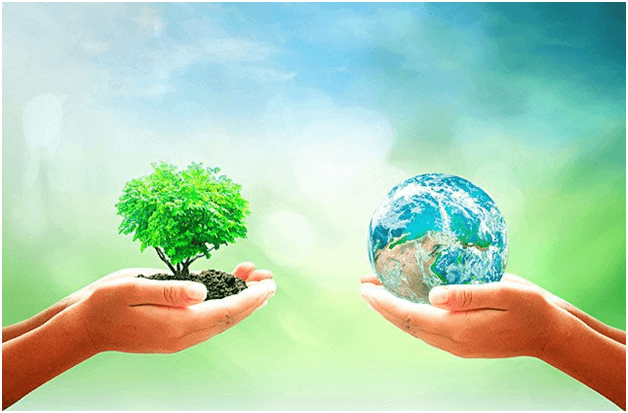 Abigail Adams, the second First Lady of the United States of America, once quoted, "To be good, and do good, is the whole duty of man comprised in a few words."
What if there was a way to grow your money and do something good for the world at the same time? This idea is the whole essence of socially responsible investing. It basically means to invest in industries that work and endorse principles of social justice, environmental sustainability, legal and ethical practices, clean energy, etc. With socially responsible investing, instead of putting your money in industries like alcohol, gambling, tobacco, weapons, etc., that directly or indirectly harm the world and the environment, you invest in industries that work towards making the world a better place.
In one of our articles on Goals-based investing, we have explained details about investing.  However, this should not be mistaken as charity. In fact, the two main objectives of socially responsible investing are: Positive social impact, coupled with good economic returns.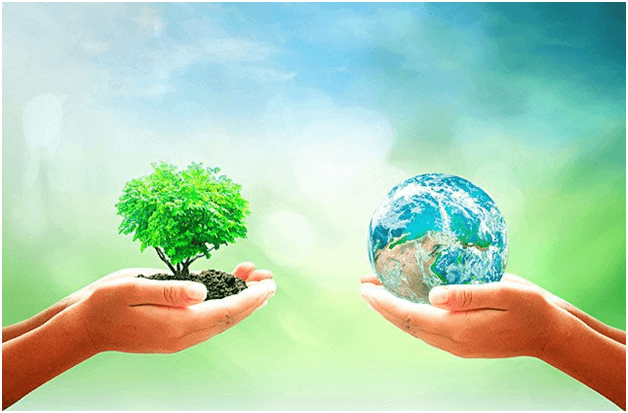 How did socially responsible investing initiate?
Socially responsible investing was first introduced in the 1970s as a way to adhere to societal norms. Investors back then did not want to be associated with some 'evils' of the society that were considered immoral, and hence, stayed away from investing in industries like alcohol, tobacco, firearms, and gambling. It was much later that the movement was seen as a more wholesome approach to deal with pressing world issues. In today's times, socially responsible investing is seen as a way to tackle the following issues:
These include problems like climate change, increasing pollution, unethical treatment of animals, producing waste, the improper and excessive use of both renewable and non- renewable resources, like coal, fuel, water, electricity, etc.
This includes unethical working conditions, unequal wages for different genders, unsafe working environment, child labor, unethical supply chain, etc.
This includes issues like illegal business practices, faulty accounting methods, unfair or absent international laws in regard to pollution and waste, etc.
This is why socially responsible investing is also referred to as ESG investing; environment, social, and governance concerns.
If you are someone who is interested in socially responsible investing, here are some important things to know:
Small Market: Sustainability as a concept is fairly new and unexplored as compared to traditional investing. Which is why, the market for it is relatively small at the moment. But it is also a growing market which makes it a good place to invest your money.But you must also know that even though, more and more people are now investing in sustainable stocks, only a fraction of these are genuinely sustainable and ethical in nature. Many ethical funds still invest in fossil fuels, etc. Therefore, it is vital for you to do a thorough study of where you are investing your money.
Recent Shift: Up until a few years ago, socially responsible investing was limited to merely 'not' investing in industries and stocks that represented unfair or unethical activities. But now the movement is more about taking proactive action rather than just taking precautions. Investors are now actively investing in stocks from companies that embody sustainability and ethical practices.
Good Returns: The biggest misconception around socially responsible investing is that it is not a profitable avenue. In fact, some people consider it as more of a charitable cause than a part of their financial plan. However, there are many new investors who believe that socially responsible investments can in fact outperform traditional markets.
Not Expensive: Socially responsible investing is seen as a luxury carried out by millionaires. However, the reality couldn't be far away. Just like any other investment, there are different fragments of ESG investing. You don't need hundreds or thousands of dollars to invest in socially responsible stocks. There are plenty of affordable options out there. You can discuss these avenues with a financial advisor.
Lack of Awareness: The biggest problem that comes along with socially responsible investing is the absence of proper knowledge. Unfortunately, the world thrives on big industries like tobacco, fuel, coal, diamonds, etc. And there is a lack of financial press for sustainably responsible investing avenues because of which, not many people know of these options.
Millennial Preference:  Studies show that people between the ages of 14 to 44, are more actively involved in environmental issues today, because they see themselves being affected by it directly, as opposed to older generations that may or may not be around to see probable future climatic catastrophes. This increasing interest of the youth can have a positive impact on the ESG market in the future years, which makes it a good place to invest your money now.
Increasing Popularity: A couple of years ago, Goldman Sachs Group was in the news for spending $ 550 million to buy Imprint Capital Advisors LLC, an asset management firm that works in ESG investments.  Bank of America also reportedly invested more than $ 8.6 billion on socially responsible investment strategies. These giants investing millions of dollars on ESG investing, is a clear indication of how powerful and impactful the trend is likely to be in the future years.
Why should you opt for socially responsible investing?
Here are some positives of investing socially:
You feel good about yourself: No matter if it is 80% of your portfolio that is dedicated to socially responsible investing, or it is just 10%. Either way, the knowledge of doing something worthy or contributing to the development of the world, has a feel good factor to it.
You can easily manage your investments:
Managing a socially responsible portfolio is a lot easier, as it is subjected to a less volatile market. The market for sustainable investing may be small and growing at a slow pace, but it is also a lot less volatile in nature. This means that you don't have to keep a constant watch on things and can manage your portfolio easily without having to regularly monitor it or worry about it.
You're doing a good deed:
By investing in big corporations that endorse unethical and illegal practices, you inadvertently contribute to their misdeeds. But by investing in sustainable and ethical companies, you make it easy for good companies to champion their cause further. Not just this, but investing in a company that follows and promotes gender equality, clean energy, etc. also means that you are investing in value systems that align with you and have the potential to change the future of the world.
You can tackle serious issues like global warming:
2019 probably saw the biggest and loudest conversations on global warming and climate change. Many people want to do something for the environment but don't know where to begin. With social and sustainable investments, common people can also contribute to big environmental movements and save the planet.
How to invest in socially responsible investments?
The most common vehicles of ESG investments are mutual funds and exchange traded funds (ETFs). There are many online portals that regularly analyze mutual funds and ETFs to determine whether they are honestly following the principles of ESG investing or not. You can refer to these websites or consult a financial advisor for a better understanding of where you should invest. It is important for you to know where your money goes. Many companies try to mask their stocks as ethical even when they are not.
To sum it up
Unlike other trends that come and go, socially responsible investing is the need of the hour. It is also slowly but steadily gaining momentum with more and more investors and big corporations making it a part of their portfolios. While the lack of knowledge on the subject, may seem like a deterrent to include it in your financial goals, you must know that there's little to worry about. ESGs work in the same manner as other traditional investments with the exception of it being less risky and volatile.
Are you ready to embrace this new investment trend? Reach out to financial advisors for help on how to make socially responsible investments a part of your portfolio.
Author Bio –
A team of dedicated writers, editors and finance specialists sharing their insights, expertise and industry knowledge to help individuals live their best financial life and reach their personal financial goals. We believe that there is no place for fear in anyone's financial future and that each individual should have easy access to credible financial advice.