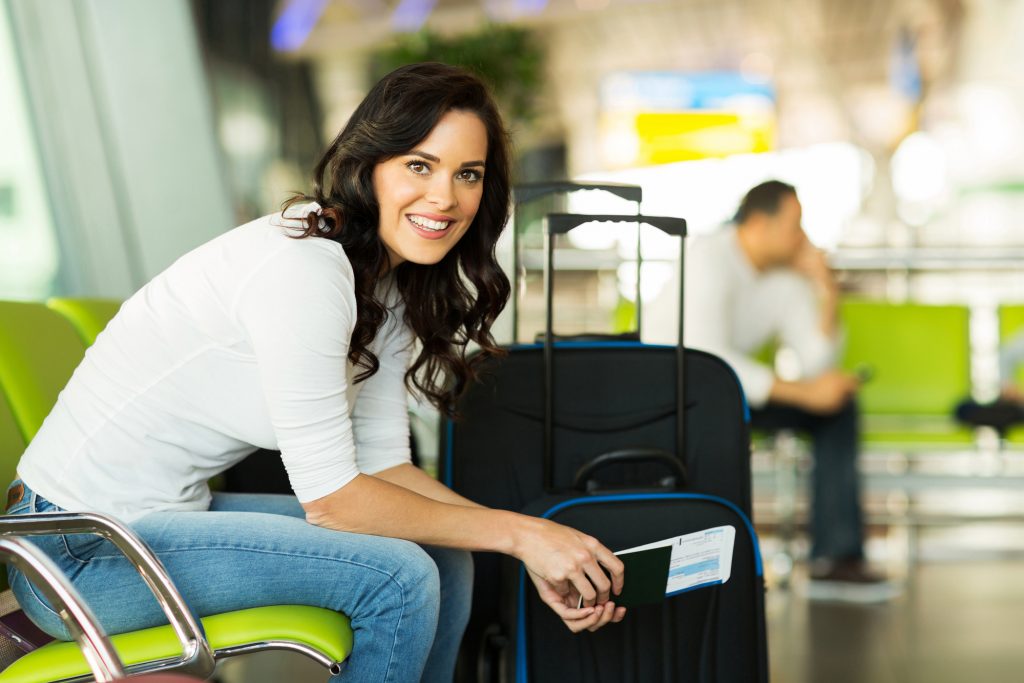 Traveling is fun, but that doesn't mean it's easy. There are a lot of things about traveling that are irritating and stressful, but you should never let those things stop you from traveling the world.
There will always be a few things about traveling that are annoying, but you aren't at the mercy of the hotel or the airline to ensure you have a great time. There are things you can do yourself to make sure your trip goes more smoothly.
Luggage Storage
There isn't a whole lot you can do about your luggage up to a certain point, but when you get to your destination, you shouldn't have to worry about it anymore. You can leave your suitcases in your hotel room. That is unless you arrive before check in time, or your flight leaves hours after you have already checked out of your room.
You don't want to lug your suitcases around with you, but you don't want to spend hours hanging out in the hotel lounge or the airport either! If you're traveling to a large city, you have another option. In New York City, for example, you can store your luggage while you continue to explore the city. For just a few dollars a day, you can avoid having to lug around hefty bags while you eat, shop, and explore.
TSA Precheck
One of the most stressful things about the airport is going through security. It can be especially stressful if you're running late for your flight, or you have another checkpoint to go through to get to a tight connecting flight. Instead of waiting in line, sign up for TSA Precheck.
It does cost extra, but with TSA Precheck, you don't have to remove your shoes or dig through your luggage to pull out your liquids. You'll wait five minutes or less as you work through security with as little hassle as possible.
If you're traveling out of the country, you can also consider Global Entry. It provides you with the same ability to pass through security, but it can also make the process at customs and border control much easier.
Stay in a Hotel With In-Room Exercise Equipment
If fitness is important to you, or even if you're on vacation and you start to notice that you're feeling a little stiff, you'll want to get some exercise. That used to mean heading downstairs to the hotel gym, but many hotels are making it even easier for you to get exercise by putting workout equipment in your room.
For example, TRYP by Wyndham has rooms that have gym equipment, like exercise bikes and treadmills. Others are stocked with Yoga mats and exercise clothing. In the case of Hyatt Hotels and Resorts, you can speak to a fitness concierge who can help you plan running routes and bring workout items directly to your room.
Don't Check a Bag
It is convenient to make the airport deal with the bulk of your luggage, but you'll actually enjoy many more benefits if you don't check a bag at the airport. Just a few include:
You'll never have to pay for baggage fees.

Public transportation to and from the hotel is easier.

You'll have everything you need with you in the cabin of the plane.

You're less likely to forget something in your hotel room.
Just because you don't check a bag doesn't mean you have to leave things at home either. With tricks like folding socks and underwear inside your shoes and rolling instead of folding your shirts, you can save space and pack everything you need for your trip.
Bring Travel Detergent
It doesn't matter if you bring a carry on only or you decide to check luggage for a long trip, you would do well to put a little travel detergent in your bag.
Washing clothes by hand may take a little time, but it is surprisingly easy. It can also prolong the life of your clothes. When it comes to traveling, knowing how to wash clothes by hand means you don't have to make time to stop by a launderette, and you don't have to pay to wash your clothes. In addition, if you plan on washing your clothes, you can save space and pack less.
There are things about traveling that aren't any fun, no matter how you slice it. However, there are things you can do to make traveling a little better so you enjoy your vacation.
Any Ideas / Suggestions About This Topic